Metro 2020 Year-Ender: The Celebrity Weddings That Happened This Year
These happy couples have been through a pandemic together—with true and unconditional love binding them, they can withstand anything!
Despite the pandemic, 2020 was overflowing with love—from engagement news, to weddings, to baby milestones. Even though gatherings weren't allowed for months due to quarantine restrictions, this year sure was event-filled. It was a time which made people realize that it doesn't really matter how big or small a wedding is because what's most important at the end of the day is the fact that two people in love have decided to commit to spending the rest of their lives together.
From refusing to postpone their big days to embracing change, going with the flow, and rediscovering the things that truly matter in a relationship, these newlyweds proudly wear the badge of being a wife or a husband in the time of coronavirus.
Check out the gallery below to take a look back on the local celebrity weddings this year: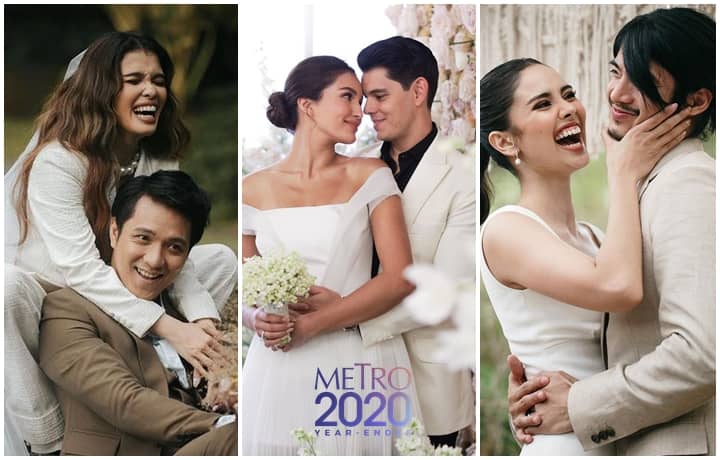 Local Celebrity Weddings This 2020
Local Celebrity Weddings This 2020
Lead photos by Metrophoto (Megan & Mikael), Mayad Studios (KZ & TJ), Pat Dy (Sarah & Richard), and Chestknots Studio (Bettina & Mikki)