These Local Celebrities Show Us How Small Things Can Help COVID-19 Efforts In Big Ways
In times like this, it's often not how much you give that matters most—the desire to be of help in any way you can is what truly counts!
As of March 25, the number of positive COVID-19 cases in the Philippines has jumped to 636.
No one truly knows when the cases will stop pouring in, and until then, hundreds, or more accurately hundreds of thousands, of Filipinos are being tested—literally, to check if they meet the criteria for the novel coronavirus, and figuratively, as anyone and everyone from healthcare workers, families, the working class, government officials, to patients themselves, are being pushed to their limits during this global pandemic.
And while there are many Filipinos who have no choice but to face the consequences of the virus head-on, there are those who can spare their resources—be it time, space, food, or finances—to help those most affected.
Celebrities like Neri Naig-Miranda (who is also a bed and breakfast and restaurant owner), Pokwang, Bela Padilla, Angel Locsin, Sarah Lahbati, Alex Gonzaga, and Jane de Leon have used their time under quarantine to be of service to their countrymen for inspiration.
Check what they've achieved so far, and what you too can do!
Sarah Lahbati is spending her first post-wedding week packing relief goods and medical supplies and appealing for more donations to give to those who need them most. On Instagram, she mentions The Lung Center of the Philippines, Cardinal Santos Medical Center, and residents in the E. Rodriguez area as some of the beneficiaries of her family's efforts.
Meanwhile, Pokwang gets some sandwiches ready and drives around the city to hand them to policemen and military personnel deployed in several areas. She made their snacks herself!
Neri Naig-Miranda, who owns a bed and breakfast in Tagaytay, got 800 rolls of Spanish bread and coffee to match ready to give to medical personnel at Tagaytay Medical Center. It's known far and wide that many hospitals and health centers are overwhelmed and understaffed with many doctors and nurses working themselves to the bone (with some even getting sick and needing to be quarantined), so this small gesture surely brightened their day.
She may have put filming for Darna on hold but Jane de Leon is more than content being a real-life superhero during these real-life crisis. Here's a series of photos that she published showing senior citizen residents of a barangay in Cainta, Rizal that she helped through relief bags with food items.
But wait—Jane isn't the only one doing heroic work. Former Darna Angel Locsin, who in recent years has carved a reputation for being a social activist and first responder during times of emergency—has also been hard at work along with her fiancé, Neil Arce. She's been out and about the last few days overseeing food donations dropped off at a Taguig venue meant to be given to frontliners that includes medical workers and security personnel. She even managed to get someone to lend a generator to power sleeping tents they set up for hospital staff so they wouldn't have to walk to and from work! The tents come with free pillows and sleeping bags. There's a shower area, too!
For this purposeful initiative, Angel and Neil collaborated with event planning team La Belle Fête, event stylist Gideon Hermosa, photo and video team NicePrint Photo, and souvenir supplier Arteegram Manila.
She has also just launched the online #UniTENTweStandPH fundraising campaign "to help stop the spread of the coronavirus disease." Angel said, "Due to the overcrowding in public and private hospitals, we are launching a fund-raising campaign here in gogetfunding.com to help set up additional tents for patients. The objective is to accommodate more patients who need immediate treatments while also prioritizing the safety of our health workers."
Check out photos of Angel Locsin and her project: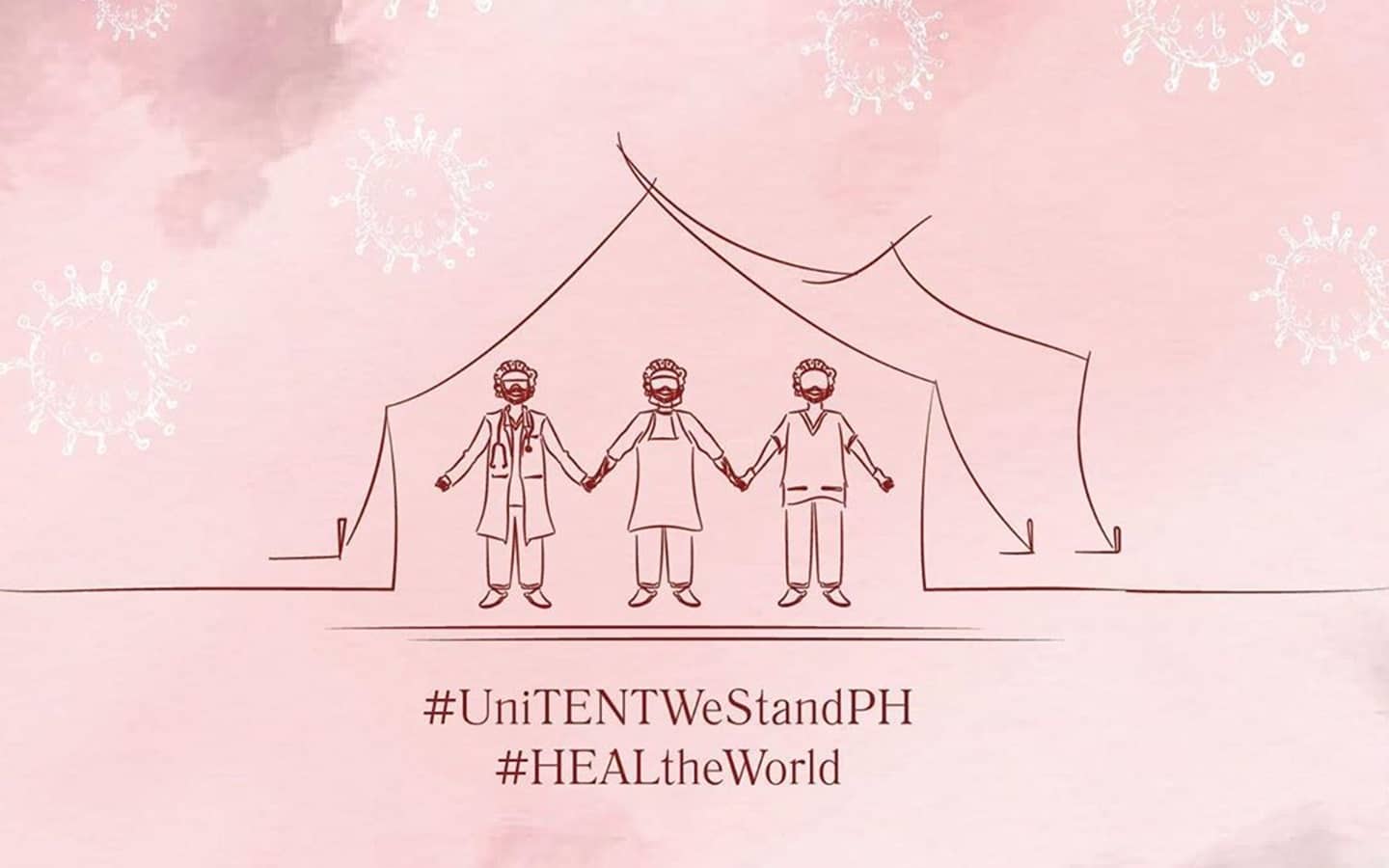 On the other hand,
Bela Padilla
used her influence as an actress to
gather financial aid to spend on food
for Metro Manila's families whose livelihoods have been hit hardest by the lockdown. Three days after she launched her online fundraising drive, she has raised more than P3 million.
She has since expanded her efforts to helping the army distribute food to communities as well as those out and about on the street (she traveled on a bus with servicemen to personally oversee the operation) and asking the fashion industry to help sew PPE gear like face masks and full body suits.
I was just woken up by a call. Somebody donated 2 million pesos. We are now at 3.3M pesos. ❤️❤️❤️🙏🏻🙏🏻🙏🏻

— Bela Padilla (@padillabela) March 18, 2020
Check out the gallery below to see more of Bela Padilla in action: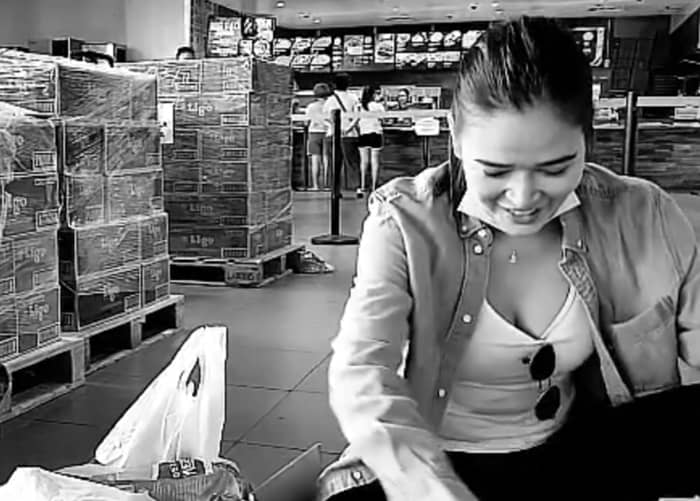 The ever-hilarious Alex Gonzaga created an entertaining vlog which was included in ABS-CBN's "Pantawid ng Pag-Ibig: At Home Together Concert." In the video, she reminded everyone about social distancing and the importance of helping out during these trying times. She also shared footage of her repacking relief goods with her parents at home. She distributed the relief goods herself.
Lead photos from @bela @therealangellocsin @imjanedeleon / Additional gallery images from @charissetinionp and @philippinearmy