In Photos: How Filipino Celebs And Personalities Spent Easter Sunday 2021
Hopeful and feeling grateful, they kept the Easter tradition alive even amid a pandemic
It's the second Holy Week spent under lockdown.
The situation is uncertain with the ongoing global health crisis still showing no signs of stopping. Despite that, there remain to be many things to be grateful for—the fact that you have a comfortable home to take shelter in during the pandemic, that you have your family with you and they're all safe and healthy, that you have a source of livelihood. The list goes on. Every waking day is a blessing.
These are just some of the things that people have come to realize and be thankful for even more during this Holy Week, when people got to reflect, pray, and spend moments of solace.
For some of these celebrities and society personalities, this Easter Sunday has become much more meaningful as they got to celebrate it by welcoming newest additions to their families. For others, they made it more fun with the traditional activities of wearing bunny costumes, decorating Easter eggs, and playing the Easter egg hunt.
Check out the gallery below to see how these local celebrities and society personalities spent the Easter Sunday: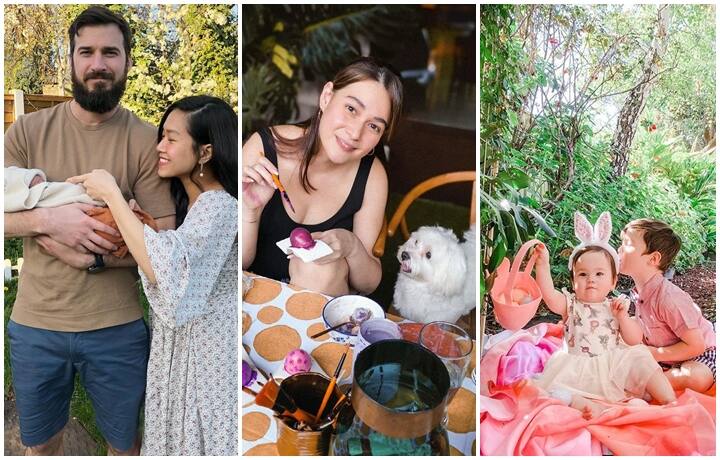 Easter Sunday 2021
Easter Sunday 2021
Lead photos from @gorachelleann @beaalonzo @cristallebelo