Look! Marian Rivera's Baby Boy Ziggy Gets Baptized!
Welcome to the Christian world, baby Ziggy!
Congratulations to proud parents, Marian and Dingdong!
The celebrity couple celebrated their son's baptism on July 29, Monday, at the picture-perfect venue of St. Alphonsus Mary de Liguori Parish Church in Magallanes Village, Makati.
Surrounded by a select group of loved ones, Marian and Dingdong, alongside their first child, Zia, welcomed the littlest member of their family into the Christian world. The ceremony was short and sweet but proved to be meaningful to everyone present; ninongs and ninangs were there to witness the day unfold, promising to be faithful companions to baby Ziggy as he grows older, while the officiating priest, Fr. Tito Caluag, made sure to keep everything lighthearted and joyful.
Some celebrities on the guest list included Richard Gutierrez, Kim Atienza, and Patrick Garcia.
Making sure that the baptism would be a family affair, Marian shared parenting duties with Dingdong who got his fair share of time comforting Ziggy in his arms. Zia, meanwhile, also played a role during her baby brother's baptism by helping her mom wipe away water on Ziggy's forehead.
Later in the day, Marian and Dingdong made the day even more enjoyable for their guests by heading over to Uptown Parade's Versus Barcade where a daytime spread of special snacks and drinks and personalized giveaways awaited.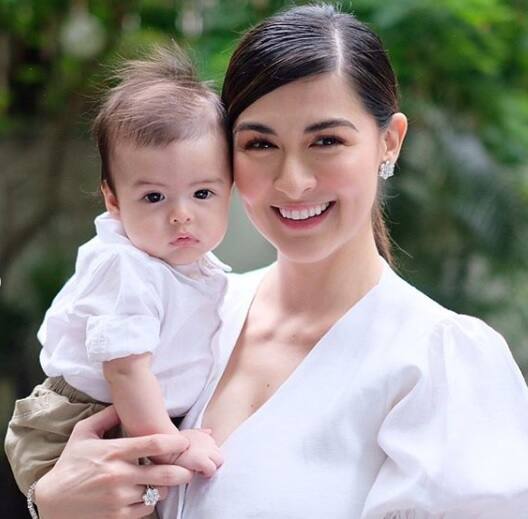 Although these parents kept most of the day's happenings private, they did take the time to share some snaps with their followers who are eager to see how the day unfolded. On Instagram, Marian wrote, "Welcome to the Christian World mahal ko. Te quiero mucho Mi Hijo!", while Dingdong took to Instagram stories to express his happiness at being blessed with a son.
Baby Ziggy's baptism comes after almost three months after his birth on April 16.
See more moments from his baptism in the gallery below!
Photos from @marianrivera @cocoonstudiosph @dongdantes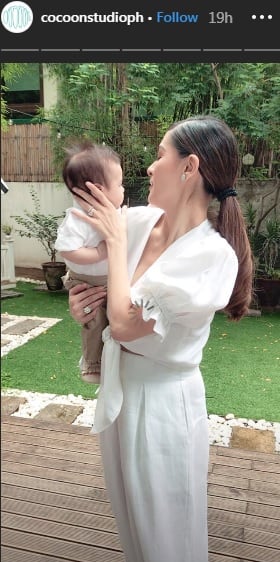 Scenes From Baby Ziggy's Baptism
Scenes From Baby Ziggy's Baptism