Look! Mariel Padilla Celebrates Daughter Gabriela's 6th Month With A Yummy Home-Based Feast
This mom said it best: "We are embracing the new normal but that won't stop me from celebrating my children's milestones." She partnered with event planning team La Belle Fête and event stylist Gideon Hermosa to pull of this unique party
A mother's love conquers all.
And for Mariel Padilla, mom to three-year-old Isabella and six-month-old Gabriela, that means overcoming the challenges brought about by the global health crisis that's put celebrating special occasions—and life itself!—on hold for millions around the world.
Mariel and her husband, Robin Padilla, have made it a family tradition to celebrate their kids' monthly milestones. They've never waited for their little princess' first years of life on this earth to put together a party; the months leading up to the first year are just as special to this mommy. She's extra thankful for the gift of not one, but two beautiful and healthy children, given her difficulty in conceiving and carrying to full term in the past.
Gabriela was born last November and turned half a year old earlier this month, and despite being cooped up at home, this persevering mommy hatched a plan to make the day count, complete with a themed party, a catered feast, cute pictures, and all—not even quarantine could stop Mariel!
We have all the details have Gabriela's special six-month celebration in the gallery below, so for moms looking for ideas for how to still enjoy parties amidst the lockdown, take notes!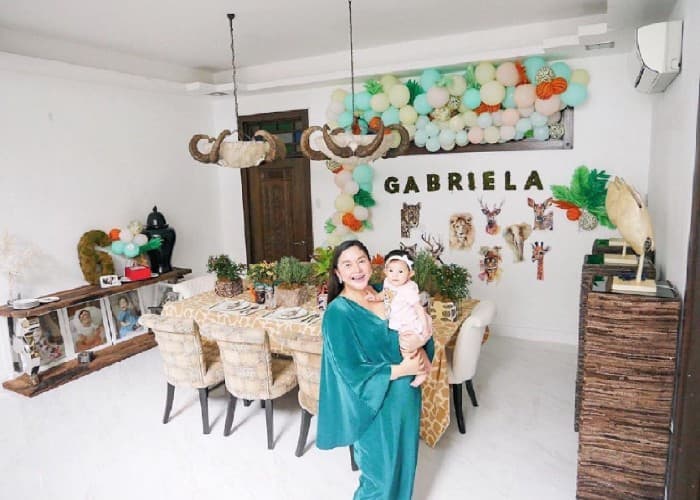 Gabriela's Sixth Month Party!