EXCLUSIVE: 5 Things That Make Maymay Entrata Happy These Days
As she recently celebrated her 24th birthday and fifth anniversary in showbiz, the multi-talented Maymay talks about everything she is grateful for and has learned in the past months
Can you believe it's been five years since Maymay Entrata became a Pinoy Big Brother Big Winner? With everything she's accomplished, it feels like she's been around for much longer!
The actress, model, singer, dancer, and host looks back on everything that's unfolded in her career as she celebrates the milestone, while also nurturing her personal life after recently turning 24 last May 6. In an exclusive interview, Maymay talks about everything she's thankful for—and how current circumstances, no matter how difficult, could never be enough to trump her positivity and passion.
Check out what Maymay had to say and the five things that make her happy these days:
The fact that there's no such thing as "lockdown" for her passions
"I realized that despite being on lockdown, I wasn't on 'lockdown' from staying on track with my passions, learning new things, helping others, and staying connected with my loved ones. This allowed me to be free in doing what I love even more kahit may challenges," she says.
Maymay, like so many other Kapamilya artists, suffered a double blow last year; 2020 was the start of the COVID-19 pandemic and two months after the country went on nationwide lockdown, ABS-CBN was denied its franchise renewal (a day before Maymay's 23rd birthday, at that). Both situations meant Maymay had to brace for uncertainty in her career and opportunities would be limited.
But one year later, she has rebounded and is back at the top of her game.
"I'm currently a regular in ASAP Natin 'To and I Want ASAP every Sunday. I'm more focused on my music career as a performer na kung saan mag re-release po ako ng bagong single very soon," she says.
In a time when she feared losing her acting career, new paths opened instead. She's dancing more, singing more, and performing for live audiences much more than she was in the first three years of her career. She's discovering new talents and finding that she might even be enjoying what she's doing these days. It's the perfect example of windows (plural!) opening when one door closes.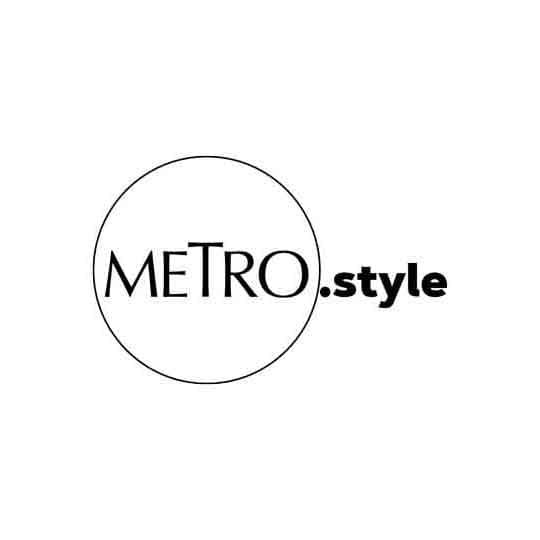 Maymay Entrata | Photo courtesy of Modess and Ogilvy
The freedom to somehow move despite staying home
For quite some time, Maymay was essentially like everyone else who had little motivation to get dressed, go for a run, and break into a healthy sweat. She, too, was badly affected by the outlook of 2020 and preferred to just, well, do the bare minimum and just get things over with, one day at a time.
Fortunately for her, it was a trance she broke out of, and she realized that she needed to pay attention to her health if she wanted anything good to come out of her time in quarantine. It was a great way to set an example to her fans, too; that even with limitations and the reality of things these days, we mustn't be consumed by negativity and that there are ways we can do to help ourselves. Every little effort we do counts—including starting workouts small, for just a few minutes a day.
"My biggest learning from the ECQ last year is that I learned to take care of myself more. Sinisigurado ko na healthy ang kinakain ko, at nag-wo-work out ako para mas lumakas ako. Given that I'm stronger and healthier, mas nakaka-tulong din ako sa iba," she says.
It's also something that someone she's worked with in the past, Modess brand manager Lisa Perlada, commends her for. In her own life, Maymay proves to be the best celeb partner the brand could have asked to lead their recent Free to Move campaign.
"Inspired by the onset of the pandemic, it's a mantra that we feel contextualizes itself strongly to any woman that hears it. We aim to inspire every woman and continue to support and champion their movement towards their best selves, especially when things are tough—whether it be the circumstance, or their period days," Lisa shares.
Lisa adds, "Maymay has continued to bring a fresh energy to the brand that truly embodies the Modess woman. She continues to be an inspiration for teen girls and even older women alike as she pursues her dreams, works hard, showcases her talents, encourages her fans, and drives a positive presence through her work and content."
Her at-home rituals
Something that everyone has to remember these days is to keep a sense of normalcy in their lives. It helps to keep enjoying the things we enjoyed, pre-COVID. It's a small gesture we can do for ourselves, but the payoffs can be big! Doing so can bring us happiness, a sense of connection with people we care about, and of course, a break from all the not-so-good things happening all around us.
For Maymay, she's mostly made the most of her time at home.
"When I wake up in the morning, I start my day by feeding my mind with positive thoughts. I do this by reading devotionals. Kumakain ako pagkatapos maligo then magre relax muna. I also workout, do karaoke, talk to my family, watch movies, play games cook or many other activities na gusto ko ma-try," she smiles.
"After that, I eat dinner and do my skincare! One habit I try to focus on more is working out dahil importante na ma-alagaan natin ang sarili natin and be healthy," Maymay states.
These routines, though simple, actually help us by providing structure to our day and giving us small things to look forward to. Activities don't have to be a big deal all the time, because no matter how small, they help us feel productive. Just like we had work or school to give our days a schedule and "something to do" each day in the past, we can create new rituals for ourselves to wake up this feeling once more.
Her strong faith
"I have to admit mahirap pagdaanan ang lockdown mentally. I came to a point where I saw everything as negative or depressing," Maymay reveals.
Not only was she trying her best to take care of herself, but she was also just as concerned about the many issues affecting the Philippines at present. On the days when her own efforts weren't enough to comfort her, she turned to prayer.
"'God can turn despair to Hope for Jesus is our Living Hope.' All we need to do is surrender. I believe this is something we should not only see for ourselves pati na sa ating bansa. We should all spread hope, at naniniwala ako na nagsisimula 'to sa pagdadasal," Maymay says.
Acceptance has also been key in her spiritual well-being. While it's easy to keep wishing from a reprieve from the many challenges we all must face today, she accepts that challenges, even the biggest ones, are all part and parcel of life. Instead of pushing back and dreaming of a problem-free life, she has learned to roll with the punches and change her perspective. Challenges are not hindrances, but opportunities of personal transformation.
"Our life isn't always going to be happy, especially when we're growing up. Mas lumalaki ang resposibilidad, at mas dumadami ang pagsubok. As most would say, God wouldn't give us anything we can't handle," Maymay points out.
"Sa pinagdaanan ko, ang pinaka-malaking natutunan ko sa buhay ko is to 'live right and in honesty.' Someone once told me, 'You can have all the money in the world but you can't buy honesty' at sinasabi ko sa inyo, the truth does set you free. 'Di tayo magiging 'free' kung mismo sa sarili natin ay 'di tayo totoo. If you're not okay, you have to tell yourself na hindi ka okay. It's okay to feel stuck, frustrated and worried," Maymay continues.
The promise of the future
Although Maymay has many things in the present she's thankful for, she's even more hopeful for an even better future.
Her career might have stabilized after the struggles of 2020, but her personal life is missing one very important factor: a complete family.
"I would love to go to Japan, Canada, and Australia. Sa Japan kasi, 'andun ang nanay at mga kapatid ko. Simula kasi nu'ng pandemic ay ang tagal ko na 'di sila nakasama," she reveals.
She lives with other family members here in Manila, and she's made it a point to speak to them more and spend quality time with them. She has her fingers crossed that traveling internationally will be back on the table sooner than later, too.
"[I want to go to] Canada, dahil kahiligan ko ang nature at gusto makita ang ganda ng kanilang bansa. Sa Australia, dahil 'andun po 'yung mga churches na kung saan bumuo sila ng mga Christian songs na talagang tumulong sa'kin to feel more the presence ng Panginoon," she says.
Photos courtesy of Maymay Entrata, Modess, and Ogilvy