EXCLUSIVE: All The Reasons Why Megan Young Is #QuarantineGoals
Spending most of the year under quarantine isn't a bad thing if you choose to make the most of the situation
With just one hand, you could probably count the number of people who can say that they've not only adjusted well to life in the new normal, but also thrived.
Make sure to count Metro Chats guest Megan Young, because she's definitely one of them!
This Metro Chats beauty queen and actress and now, a proud gamer girl, Kumu star, and home buddy, has made the most of Metro Manila's seven-month lockdown and if #QuarantineGoals were an actual thing, it would be her who'd start the trend.
Imagine, Metro Chats guest Megan Young has accomplished the following: become a Kumu co-host (and establish her own streaming account), monetize her love for video games, sustained content creation that she works on with her husband Mikael Daez on YouTube and Spotify, and—wait for it—lost (not gained!) 10 pounds by discovering a home exercise routine that worked for her. She has accomplished so much that her goal for 2021 is to sustain all the good stuff she started this year, because with or without a pandemic, she has pretty much struck gold with finding the perfect formula for what it means to work from home!
Can anyone say productive?
Speaking to Metro Chats guest Megan Young in an exclusive interview on Kumu's FYE Channel about all her quarantine activities and more, we rounded up the highlights from our conversation!
Check out the gallery below: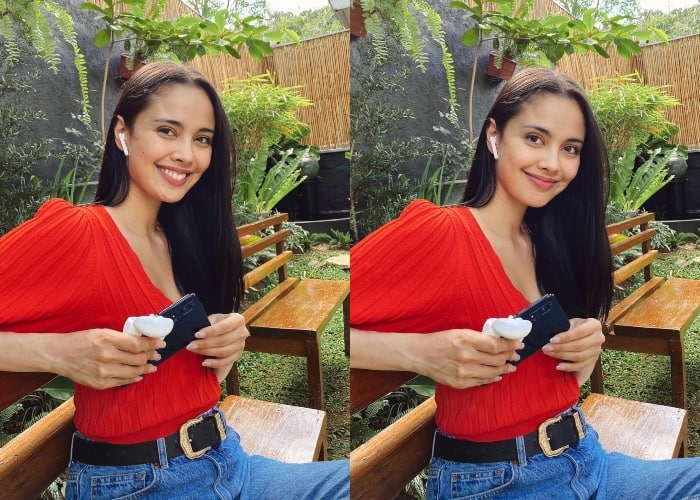 Megan Young on Metro Chats
Megan Young on Metro Chats
Check out fresh episodes of Metro Chats on Kumu's FYE Channel every Thursday evening.
Photos from @meganbata