EXCLUSIVE: The Girls Of BINI Shared Fun Facts About Themselves In Their Metro Chats Guesting
Aiah, Colet, Maloi, Gwen, Stacey, Mikha, Jhoanna, and Sheena showed their fun personalities in this Metro Chats exclusive interview on Kumu's FYE Channel
In their recent exclusive feature with Metro.Style, we see the BINI girls as they see themselves—a group of fun-loving young women ready to take on the next big step in their careers while never missing an opportunity to laugh and smile in each other's company.
BINI members Aiah, Colet, Maloi, Gwen, Stacey, Mikha, Jhoanna, and Sheena joined us on Kumu's FYE Channel for an exclusive Metro Chats interview, and in the hour-long conversation, they revealed tons of juicy facts about each other, their personal journeys to music stardom, their memories of shooting with Metro, and of course, their biggest milestone to date.
BINI made its official debut this month, with the single "Born to Win" marking the girls' official introduction as the latest P-pop group to come out of ABS-CBN's Star Hunt Academy.
With BINI being two years in the making, the girls eagerly share their experiences and aspirations as new music idols in the Philippines, who have a huge potential to make it big internationally.
Check out the highlights from BINI's exclusive Metro Chats interview below!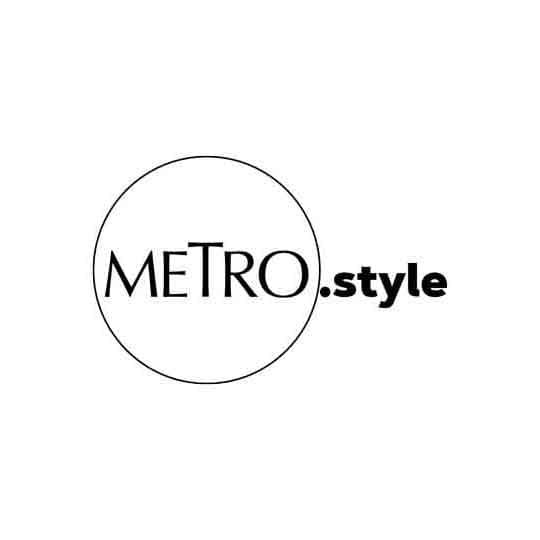 The girls of BINI (from left): Gwen, Colet, Stacey, Mikha, Aiah, Jhoanna, Maloi, and Sheena | Photography by Rxandy Capinpin
Love for the growing fanbase
One of the best things about being the new kids on the block is that fans love getting to know the backstories of everything related to this group.
For BINI's fandom (called Bloom, in case you haven't heard yet), they learned that the little hand symbol that the girls often pose with has a special meaning attached to it. It was Sheena who came up with the idea.
The symbol is formed by making the letter L with your thumb and forefinger on both hands and overlapping them. You end up with a horizontal number eight—representing the eight members of BINI, and an infinity sign, too, to indicate that once you're a BINI member, you're one for life.
Facts!
Each of the BINI girls were tasked to share something about themselves that no one, not even each other, knows about them. Here's what they had to say:
Jhoanna: She's a big Robi Domingo fan! His hosting skills are goals for her.
Aiah: Her real name is actually Mariah. Another interesting thing about her is her choice of wardrobe. She used to wear purely black and white—no color whatsoever.
Colet: She does terribly when there are a ton of lights in a venue, which could make performing onstage live or taping and being at photo shoots extra challenging for her.
Maloi: She's part Japanese, thanks to her mom, and speaks some amount of conversational Japanese.
Gwen: She was supposed to be named Sunshine, and she's kept her signature hairstyle of a bob and bangs for years and years now.
Stacey: Her guilty pleasure is cornick! She can never get enough of the crunchy snack and jokingly calls it her cereal.
Mikha: She's got a non-singing or dancing-related talent: chewing on red hot chilis without effort or discomfort.
Sheena: She gets into hysterics when she shares that she was actually "Francesca" in school, and not Sheena.
Can't stop the feeling
Preparations for their official debut actually began as early as 2019. But with so, so many events postponing the big event, June 4, 2021 became their official launch date and they were formally introduced as BINI, the country's newest P-Pop girl group. Their launch coincided with the release of their debut single, "Born to Win."
"'Yung feeling na 'yun, hindi pa nagsi-sink in. Kasi, nasanay na kami na sinasabi na 'Girls, konting tiis na lang. Konting lock-in na lang sa bahay, makakalabas na tayo," Jhoanna says.
Every day, they counted down to their launch so when the day finally arrived, it was totally surreal and unbelievable, according to Maloi.
For most of the girls, it was a dream come true. Despite coming from different backgrounds (the girls come from different corners of the Philippines) and having different levels of performing experiences and personal aspirations, they couldn't be happier to have been put together in one group that values their individuality.
When they finally saw themselves onscreen for the very first time in their first official music video, it was a mixed bag of reactions.
For Mikha in particular, she was so excited seeing how things were finally moving along, but at the same time, she didn't feel any differently from herself. It's not as if a switch had been slipped and she was suddenly a star, a celebrity, who was a different person.
Overall, the girls are just soaking it all in—riding the wave of excitement, but also keeping a firm grip on the rest of the work that has to be done to reach even higher heights.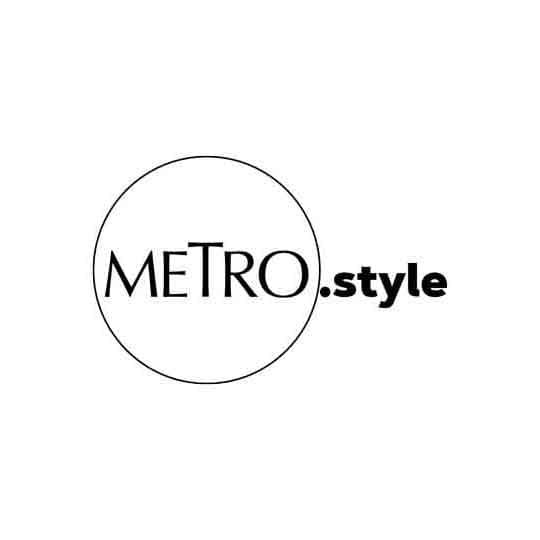 The BINI members: (First row) Gwen | (Second row) Stacey, Sheena, Aiah, Colet | (Third row) Maloi, Mikha, and Jhoanna
First-time Metro girls
"It was really so fun! The whole process, nag-enjoy lang kami... We were so comfortable during the shoot," shares Aiah, while Colet talked about how encouraging it was to be cheered on when they were doing a great job on set.
Gwen's experience was a little bit different. Though she too has been in total awe of how far she and the girls have gone, she has more personal reflection to share.
She says, "Sobrang unexpected kasi na pinasok ako dito... Pinasok ako dito tapos wala akong idea kung ano 'yung gagawin. Hindi pa ako marunong sumayaw." Seeing how she got from Point A to Point B (Point B being featured on a Metro.Style special, no less), she expresses just how grateful she is to those who gave her the opportunity, and to herself, too, for overcoming any and all self-doubt she had about her capabilities.
Keeping things on a lighter note, the girls think back to the hilarity that ensued on the set that the cameras didn't capture.
There's the fact that Maloi actually fell asleep in her Francis Libiran gown while waiting for everyone to finish dressing up, or how Gwen showed up with coins in her shoes to keep her nerves calm and steady and had to fight against her fear of heights for the perfect shot.
"Born to Win"
Their debut single "Born to Win" will always have a special place in their hearts even when they release new music. The girls share their favorite lines from the song, and why they resonate with them so much:
Sheena: "Nothing can hold us back / Let's make the moment last / What you have within won't fade away / 'Cause baby, we were born to win." It's relatable to her and the rest of the BINI girls because even though current BINI fans don't know everything that they went through to reach this point, they themselves do, and that gives them all the pride and confidence they need. She says she interprets it as your own worst enemy or biggest challenger being no one else but yourself. Surpass your own limits and don't be afraid of growth.
Maloi: "Don't stop yourself 'cause the world is ours / We're made to be broken / But we won't stop, we won't stop." She says she interprets it as your own worst enemy or biggest challenger being no one else but yourself. Surpass your own limits and don't be afraid of growth. It's essentially what Colet was like before she joined BINI. In the past, she couldn't even bring herself to talk to strangers, and now, she's a member of a premier P-pop group.
Colet: "Now I have found my confidence, confidence / There's only one me." It's essentially what Colet was like before she joined BINI. In the past, she couldn't even bring herself to talk to strangers, and now, she's a member of a premier P-pop group.
Mikha: "Now every step we take, boundary we break / There's nothing we can't do, do, do." Mikah believes that good things take time and that there's nothing wrong with progress being made a little at a time. Baby steps, when put together, amount to something big.
Aiah: "I used to be so careless, careless / But now I'm more than fearless, fearless." Aiah talked about her fear of the unfamiliar, but now she's finally overcome that.
Gwen: "Got to push harder, the failures only made me strong." To Gwen, it's all about helping yourself extend your reach, even when they don't succeed the first time. Keep trying.
Stacey: "It took me a few dead-ends to finally understand." She associates these lyrics from how they started with bootcamps, callbacks, and constant delays during their two years of training, and how all of it finally paid off this year.
Jhoanna: "Together we can go facing anything." This togetherness for her doesn't just refer to her and the other BINI girls, but includes the entire Bloom fandom, too.
Getting to know each other
There are things that you learn about people that no one else knows, especially if you spend eight months living, bonding, and cultivating chemistry with them. In a surprise game, each of the BINI girls reveal something about someone in the group.
Mikha confirmed that Colet writes meaningful original songs, while Maloi's and Sheena's love affair with food (burgers, fries, and soda, to be specific!) and red lipstick can't be rivaled.
Jhoanna is actually a great band leader drummer aside from being a great dancer and singer. Meanwhile, there's Stacey, who the girls call their "happy pill" (and a lover of sour mango); Gwen, who's got a good hand for arts and makeup; and Aiah whose odd food-pairing skills have made her their go-to snack connoisseur. Last but not least, there's Mikah who's the group's energizer bunny with an endless reserve of energy!
Dear Bloom
The BINI girls are all thanks and praise for their fandom, Bloom. If in the past, all eight of them were just fans of other groups themselves, this time, they're experiencing what it's like to be the recipients of love and attention. They have fans that absolutely adore them, so much so that a group of them even wrote an original song for BINI and consistently update fan accounts with the latest BINI news.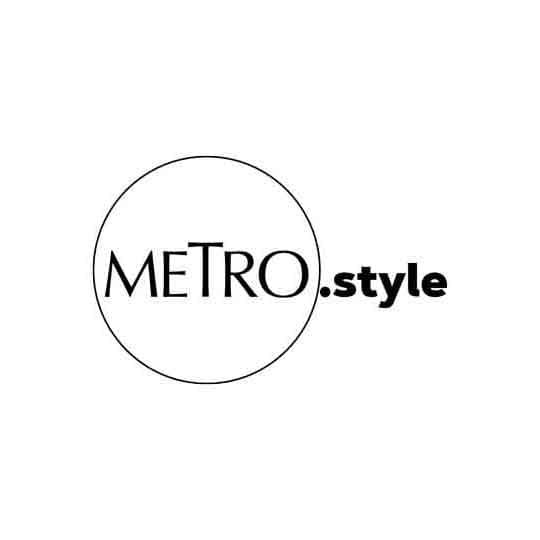 The girls of BINI: (Standing, from left) Mikha, Aiah, Maloi, and Stacey / (Sitting, from left) Jhoanna, Colet, Sheena, and Gwen | Photography by Rxandy Capinpin