Edu Manzano And KC Montero's Metro Chats Interview On Kumu Is The Weekend Pick-Me-Up We Need!
If you haven't had the pleasure of enjoying a deep belly laugh this week, you will now !
When the state of the world leaves a bitter taste in your mouth, it's important to find a potent palate cleanser. Might we suggest a flavor? We're particularly fond of this generous serving of wholesome, nostalgic fun served to us by a comedic duo we didn't think we needed until now—Edu Manzano and KC Montero!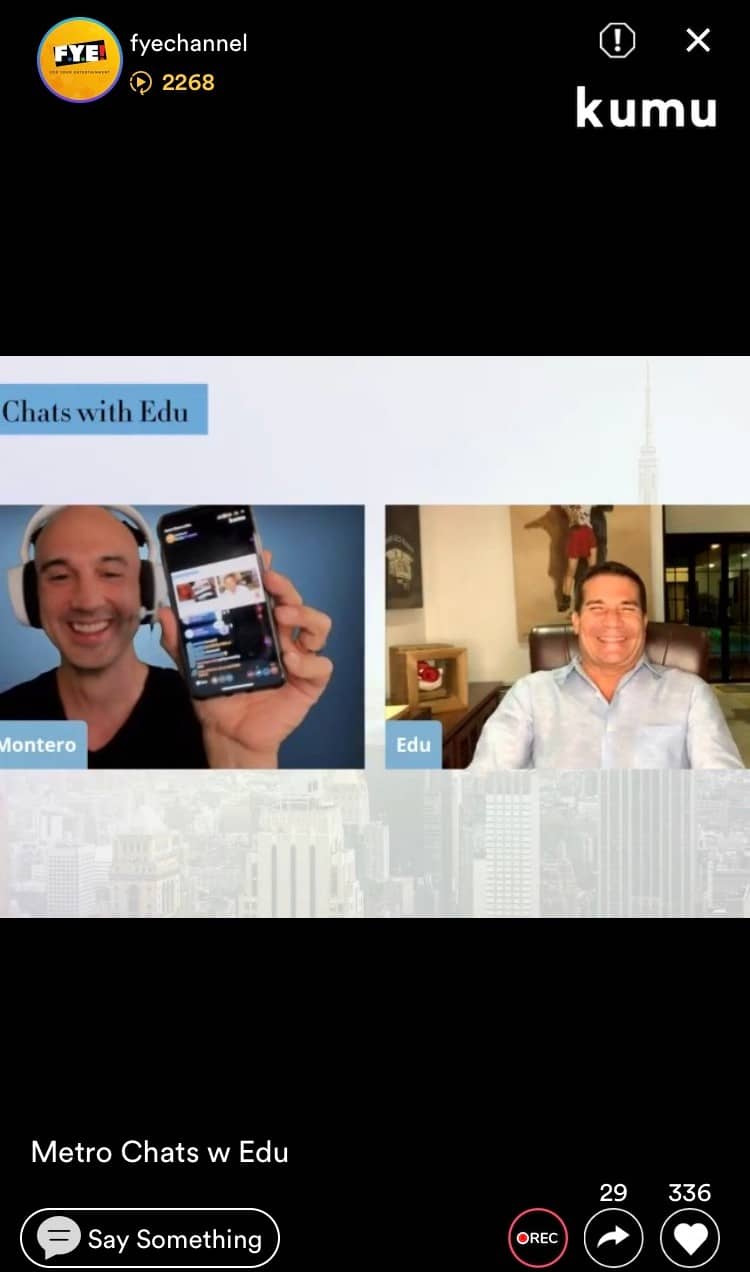 Still taken from Metro Chats with Edu Manzano and KC Montero on Kumu's FYE Channel
Guesting on Metro Chats streamed via Kumu's FYE Channel on August 6, the fellow actors and hosts bounced off each other as effortlessly as a recently purchased basketball on a just-polished hard court; musing about better times gone by, having a good laugh about finding (or losing) their way in the new normal, learning about each other, and everything they share a mutual liking for. And if you missed it, it's no biggie; the full episode is up on the Kumu channel for your viewing pleasure.
Here's a roundup of highlights from the unexpected yet heartwarming well-matched tandem's talk:
KC on Edu handling the "new normal" of working in their industry
Edu joked that he's on the verge of nervous breakdown (but it's really more truth than it is a joke, as his expression suggests) and explained how under-equipped he is to maneuver himself in the digital landscape—despite being the proud new host of his very own digital talk show, Good Vibes With Edu! The funniest part is, KC got disconnected from the interview in the middle of Edu talking about his pandemic-related claustrophobia and anxiety, then promptly got left alone on-screen while he waited for KC to return. (When the interview resumed, it was laughs all around).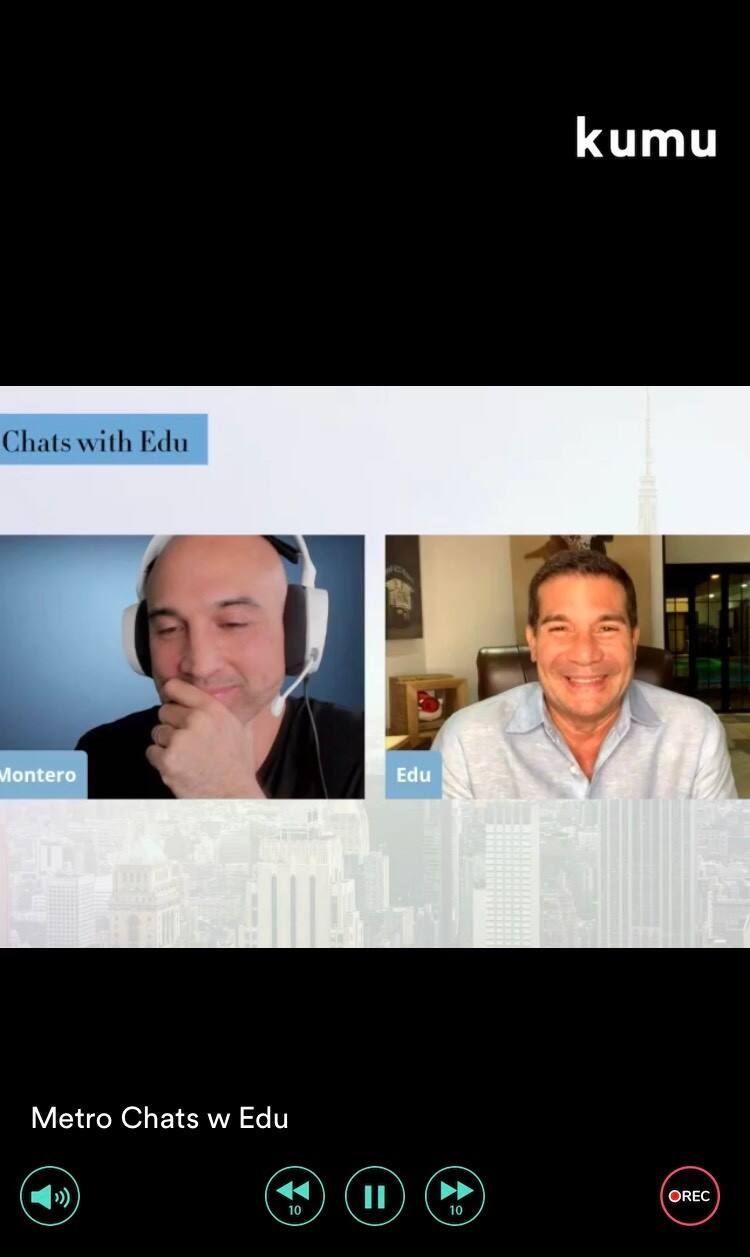 Still taken from Metro Chats with Edu Manzano and KC Montero on Kumu's FYE Channel
KC showing Edu the Kumu ropes
The fact that Kumu users can earn actual money via "gifts" that viewers send them was more than just a little amusing to Edu. KC tried his best to explain how "gifts"—including a pulang kabayo and a "Kumuniverse" crown patterned after Pia Wurtzbach's Miss U crown—translate to actual pesos. To show him how it works in real time, KC challenged Edu to invite their audience to send them gifts with his 1) Family Feud voice and 2) his "bad guy" voice. We, too, were highly amused.
Edu on his memories of filming before the digital era
Did you know that there was a time in film history that movie producers held rosaries in their hands when the cameras would roll so that actors wouldn't mess up their lines? That was because each time a second, third, or God forbid, even fourth takes are necessary, execs would have to spend for more film, which was imported! Edu took us to a walk down memory lane filled with movie set practices and memories from a time gone by, painting an entirely different picture of a dynamic, constantly changing industry.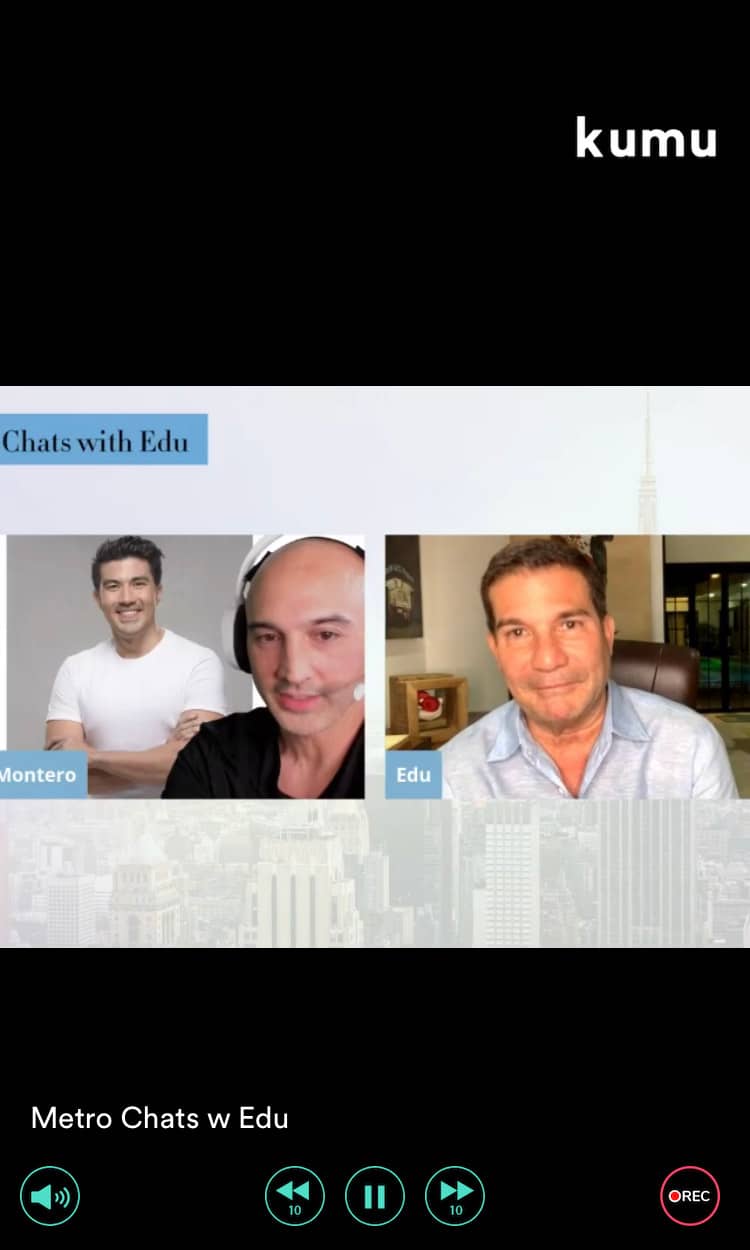 Still taken from Metro Chats with Edu Manzano and KC Montero on Kumu's FYE Channel






KC plays a picture game with Edu
The mechanics were simple—KC flashed a handful of photos on-screen and Edu needed to tell the stories behind them—but the results were hilarious. Edu was game enough to share that one of the photos of him had turned into a meme, that his youth was something he would never disconnect from, and that his legacy lives on in his son, Luis. Be prepared for the throwback photo of Edu with a full head of hair in an overly colorful shirt.
KC and Edu on being comics
"There's a lot of intelligence that goes into being a goofball," KC laughs. With both Edu and KC sharing a mutual love for comedy (and being comics themselves!), they explained the goings-on behind comedy on-cam. There's much more than meets the eye when being funny is the business you're in, and it's a totally different skill set from being a good actor. Edu's golden rule? There's a world of a difference between making fun of someone and having fun with your audience. He's very clear on which side he's on.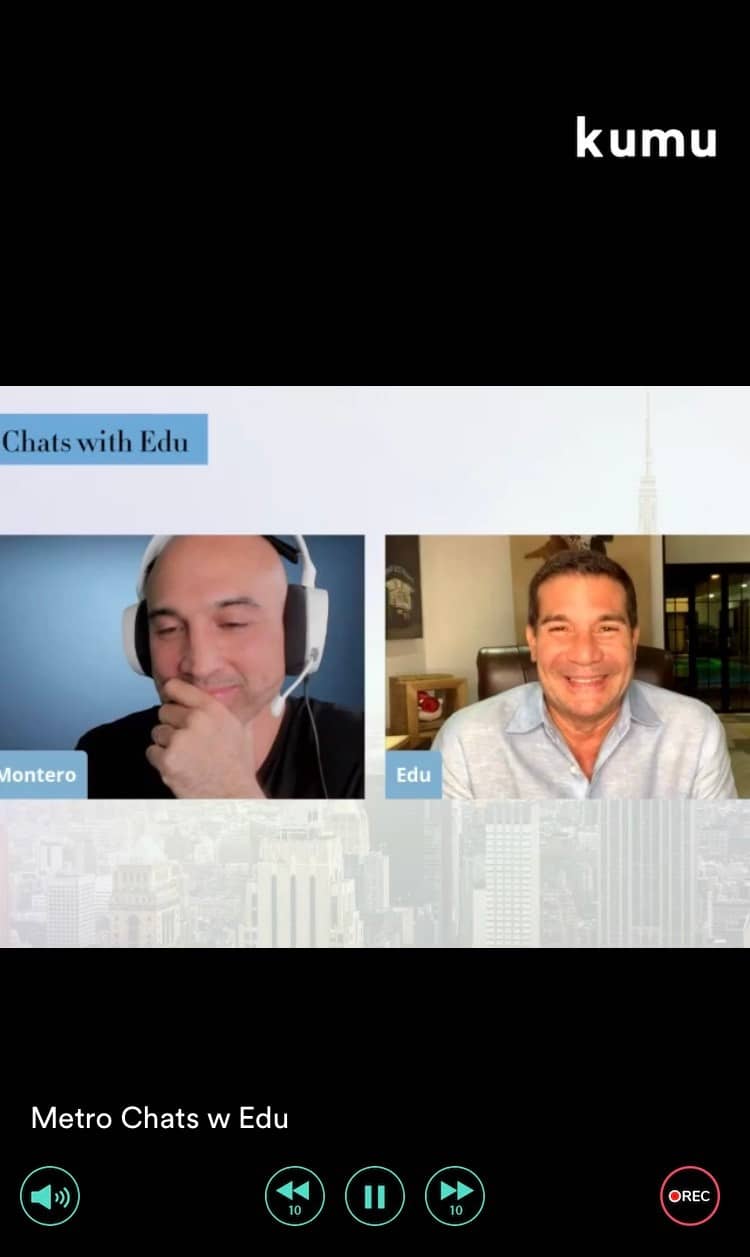 Still taken from Metro Chats with Edu Manzano and KC Montero on Kumu's FYE Channel
Edu on his new digital show, Good Vibes with Edu
The commandment of the show is to keep it nice, light, and fun! Current events are stressful enough and Edu wants his digital show to be a bubble protecting his audience from that, even just for 30 minutes. He's so far had the Gonzaga sisters, the Cruz cousins, the Palibhasa Lalake cast, and Rex Naverrete, a.k.a. the self-proclaimed Filipino comic, on the show. Each episode has its own vibe so make sure to check them all out! (As a side note, both KC and Edu expressed their admiration for the Gonzaga sisters as hosts—especially Toni's versatility and singing, plus Alex's quick-wittedness and Energizer Bunny-type of energy).
Edu on his dogs
He's a dog lover, for sure! They've been his best company this quarantine, and the pack includes Retrievers, Labradors, rescues, a French Bulldog, and most recently, a new Boxer! Edu's a proud dog dad and nothing and no one else in his life can fill the dog-shaped hole in his heart. (All the fellow canine parents out there, brace yourselves for the cuteness that ensued because KC has a Frenchie, too, and he and Edu's "meet" onscreen!).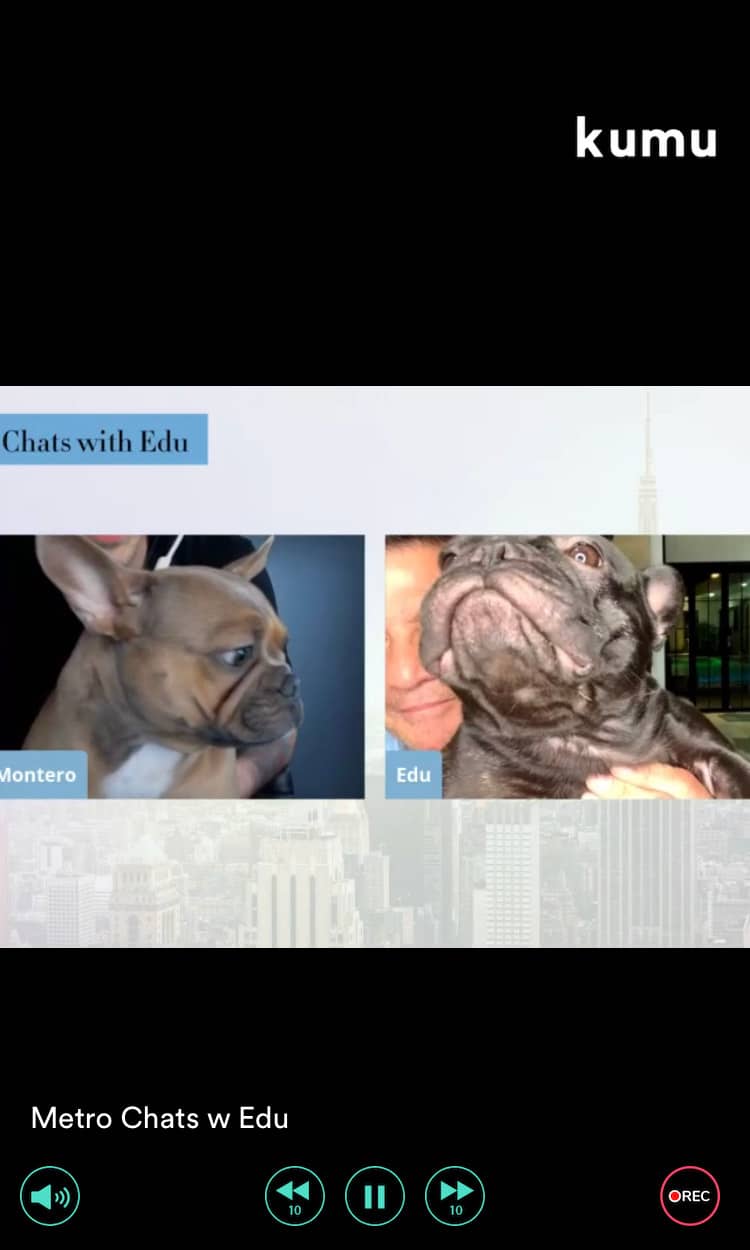 Still taken from Metro Chats with Edu Manzano and KC Montero on Kumu's FYE Channel
To catch more of these moments, remember that Metro Chats happens every Thursday evening, so clear up your schedule! The one-hour live stream features some of the metro's brightest stars and personalities and gets up close and personal with guests, giving viewers a different glimpse into who they are as off-duty actors and actresses. See you in next week's episode!
In the meantime, check out these Good Vibes With Edu episodes below:
Photos from @kcmontero / Edu Manzano's photo taken by Seven Barretto