EXCLUSIVE: A Walk Inside Kiana V's Mind That's Full Of Creativity And The Courage To Be Vulnerable
The singer-songwriter talks about the creative process behind her newest single, "Dazed," and what being a musician is like for her
Stepping into Kiana Valenciano's world is an interesting journey.
You'll find yourself in a place that's equal parts black and white, where you feel the push and pull of confidence and vulnerability and sense the invisible strength of music. She's an interesting artist, but more so as a person; though she's "showbiz royalty," being the daughter of one of the country's most accomplished musical acts and all, she much prefers to grow into her own and be appreciated independently of the influences of others.
This dream to establish herself as an artist with her own identity and path has been a great motivator for her to create new pieces of work. With a handful of singles filling up her portfolio since 2016, she's gotten better and better; time has gifted her with life experiences that have translated to more stories to tell, self-reflection has made her songwriting more authentic, plus, current circumstances have fueled her creative juices and pushed her to go to places in her mind previously left unexplored.
With the release of her newest single, "Dazed," that speaks of all these and more, Kiana Valenciano guests on Kumu's FYE Channel for an exclusive Metro Chats interview, to talk more about her latest milestone. She also shared with us how the pandemic has played a role in her development as an artist, the unheard truth of music's healing power in her life, plus all the wonderful things she put into creating "Dazed."
Below are the highlights of Kiana Valenciano's exclusive Metro Chats interview on Kumu's FYE channel: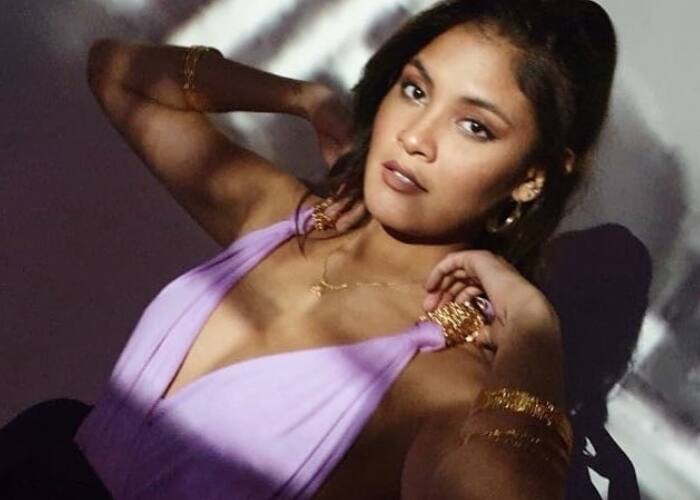 Kiana V on Metro Chats
Kiana V on Metro Chats
Watch the movement and lyric videos for "Dazed" below:
Listen to her other material on all music streaming platforms and get updated on Kiana's latest projects on her social media and website, kianavee.com.
Photos from @kianavee