"Metro Talks" With "He's Into Her" Stars Donny Pangilinan And Belle Mariano
The #MetroStyleXDonBelle fever isn't over yet! In time for the finale of "He's Into Her," here's DonBelle's full Metro Talks interview, plus never-before-seen photos from our shoots with the duo
The #MetroStyleXDonBelle fever is not yet over!
We launched Donny Pangilinan and Belle Mariano's first-ever digital magazine cover feature last July 7, and before this month ends, we continue to celebrate the phenomenal DonBelle loveteam.
In time for the much-awaited finale of the hit Wattpad novel-turned-iWantTFC series He's Into Her today, we are releasing Donny and Belle's exclusive Metro Talks interview. Here, the lead stars looked back on their journey working on their first-ever starring roles in a series and took a deep dive into their characters Deib and Maxpein.
The two have a lot of takeaways from their characters, and they both agree that they'll be moving on from this project not only as better artists but better individuals as well. Deib and Maxpein aren't just concepts in a narrative or names on a script, they've become real sources of inspiration, too, for Donny and Belle and the viewers who have come to love and embrace the series.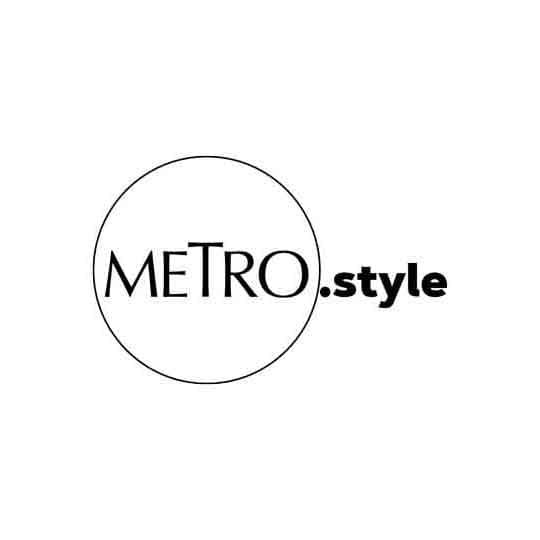 Donny Pangilinan and Belle Mariano's two-cover special for Metro.Style | Photography by Ria Regino
Donny shared with us his thoughts on the intricate layers of Deib's personality. He says, "The number one thing people forget is that when people bully others, they're going through something much worse. They themselves feel that they have to [take it out] on others, which is obviously wrong... But also, when you think about real life, it's so true that a lot of the people that bully, there's so much going on in their lives. That's something we need to understand more. I'm so invested in the way Deib is... I wanted to really understand bakit siya ganu'n, and I wanted to show people and be able to reach that emotion of 'why.' Why did he reach that point? That's why he's not really the stereotypical bully. Hindi lang siya bully. He's so much more than that and he embraces that later on, with the help of others, which is why I really appreciate him."
Belle, on the other hand, supports her partner's statement by sharing how He's Into Her taught her to go beyond the surface, to be more open-minded, and to understand other people's emotions more. "At first, I only saw the surface of Max—maangas, misan nakakatakot. But then once you see her, she's such an inspiration! She's taught me a lot during our shoot. [I've said this in a lot of] interviews, but na-bully ako. Up to now, nakakaranas pa rin ako ng cyberbullying but then that's not a reason for me to give up. I won't let that fester."
Check out the gallery below for never-before-seen photos of Donny Pangilinan and Belle Mariano (aka DonBelle) from our cover shoot as well as our pictorial for ASAP Natin 'To's Kapamilya Forever Day:
Watch our exclusive Metro Talks interview with Donny Pangilinan and Belle Mariano below:
Video produced by Grace Libero-Cruz
Video editing by Bria Cardenas