In Conversation With Thai-Italian Singer-Songwriter Valentina Ploy
She opened up about her innermost core and motivation in creating music, and talked about her new single, "Berlin"
Italian-Thai singer-songwriter Valentina Ploy's music has been making its rounds in the Southeast Asian region after her musical aspirations have materialized in a small town southwest of Italy. Famous for her memorable finish in the singing competition shows X-Factor Italy and The Voice Thailand, she has since sailed in the Asian arena and has made it to multiple broadcasting networks in the belt. Armed with her passion for artistry and authenticity, she has glided into the streams of Philippine playlists.
Since debuting in the music industry in 2019, she has so far released nine digital singles: "See You in Life," "Wire," "Let Go," "Love You Better," "Really Wanna Know Ya," "Drunk Sleeping in Taxis," "Extra Life," "Bla Bli Blu," and her latest, "Berlin." She also has one EP, titled Satellite, under her belt. Valentina is an artist under Thailand's premier independent record company What the Duck, which formed a strategic alliance with Warner Music Asia last April. This partnership helps strengthen Valentina's domestic fan base, as well as introduce her work to music lovers throughout Asia and beyond.
Marked by sheer melodic sounds that are soothing to the ears, a salient point of her version of pop, according to her, is the authentic expression of emotions. In a conversation with Metro.Style, she conveys, "I try at least to write honest songs that can really connect with people's feelings and emotions, and I hope that that's the factor that made people connect to my music."
Interestingly, in 2020, at the height of the pandemic, Valentina found herself alongside some of the most popular talents and emerging artists in Southeast Asia's music scene, to lend their voices to ABS-CBN Music International's inspirational song "Heal." The roster included Filipino singers Jayda, Jona, Kyla, KZ Tandingan, Lesha, Moira Dela Torre, and Xela; Indonesian singers Rinni Wulandari and Yura Yunita; Malaysian artists DOLLA and Shalma Eliana; and Singaporean talents Haneri and Haven.
That same year, Valentina also collaborated with actress-singer Alexa Ilacad on a YouTube performance of the former's "Love You Better" single.
Scroll through the gallery below to read more: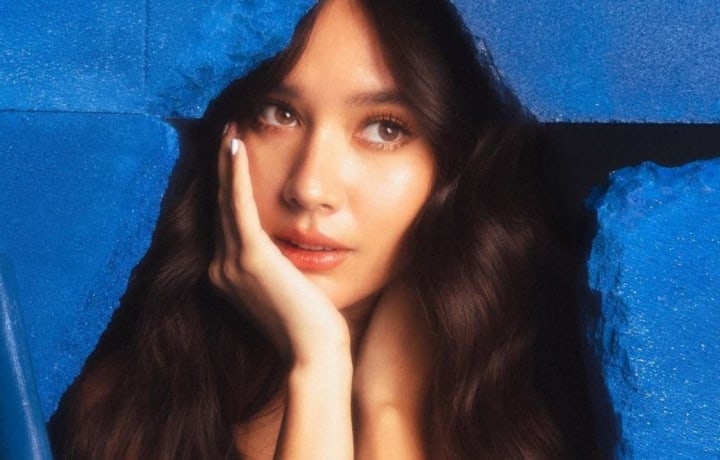 Photo Gallery
Photo Gallery
Check out our full Metro Talks interview with Valentina Ploy, soon!
Lead and gallery photos from @valentinaploy
Special thanks to Warner Music Philippines