Metro.Style Most Beautiful Korean Actresses: Ku Hye-Sun And Her Career Highlights
She's not only gorgeous, she's multitalented too!
Long-time K-Drama fans will never forget Ku Hye-sun in her iconic role as Lee Min-ho's leading lady in Boys Over Flowers. It's one of the K-Dramas that have really helped propel the Hallyu scene internationally, especially in the Philippines where it was aired via ABS-CBN.
Arguably one of the most compelling actresses in the South Korean entertainment scene, it's a must to point out that Ku Hye-sun isn't only good in acting, she can also sing, write songs and books, and even direct. She has likewise established herself as an artist, who has exhibited her own illustrations. She's been putting her influence as a celebrity to good use, too, by spearheading and supporting charitable initiatives.
It's been close to two decades since Ku Hye-sun first entered the industry, and her passion for her craft hasn't waned, although she did go through reinventions to realize the things that truly matter to her artistic sensibilities. In an interview with Women's DongA magazine in November 2019, she said, "I really want to act. I used to have big dreams as an actress or writer, but I would torment myself so much when that dream didn't come true. I'm not going to do that anymore. I think I'll be satisfied with just a piece of paper and a sack of brushes on a small table. I want to draw pictures, write, dream, sleep, and wake up. It would be really nice if I can also become a mature actress."
Interestingly, prior to making a name as an actress, Ku Hye-sun became famous on the Internet as an ulzzang, a South Korean term that means "best face" or "good-looking." Many years later, the same can still be said of the ageless 35-year-old star, and proof of that is her being nominated in Metro.Style's Most Beautiful Korean Actresses poll.
Get to know the pretty and multitalented Ku Hye-sun in the gallery below: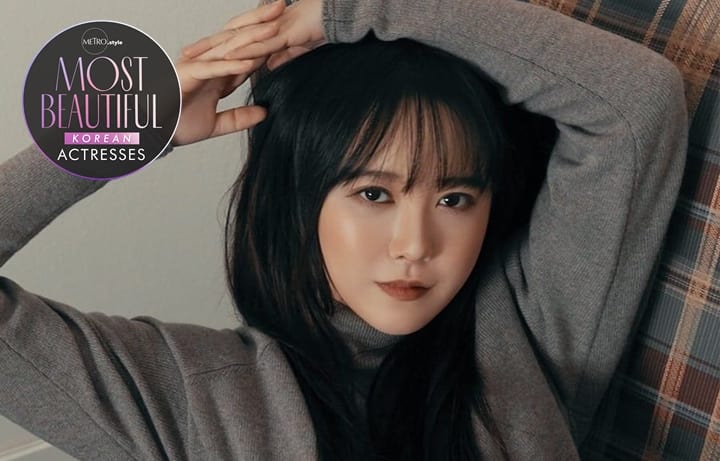 Get To Know Actress Ku Hye-Sun
Get To Know Actress Ku Hye-Sun
You may still vote for Ku Hye-sun in Metro.Style's Most Beautiful Korean Actresses poll. Click here to vote! Voting is until September 29, Tuesday, 11:59 p.m.
Lead photos from Women's DongA magazine via Soompi and @kookoo900