Catriona Gray Is Back Home—Here Are Her Career Plans After Her Year-Long Reign
Our Miss Universe 2018 is set to take on the role of an author through a special tie-up with ABS-CBN Books
After the Miss Universe 2019 coronation night, Miss Universe 2018 Catriona Gray was welcomed back to the Philippines at the ABS-CBN compound on Thursday, December 12.
At the press conference held for her homecoming, she expressed joy and excitement to be back in the country after a year-long reign. "I'm very, very excited for the projects that we're going to release and sana po you support me as much as you did in my journey to Miss Universe," she says with a captivating smile on her face.
The beauty queen is set to become an author through a special tie-up with ABS-CBN Books. Her book titled "Conquering Your Universe" looks to inspire readers to unleash their full potential in pursuit of their own dreams. "It's a collection of lessons I learned in the past couple of years, things that I learned from others and about giving back. It's not just about pageantry," Catriona shares.
The homecoming is also a contract signing event for her upcoming project with ABS-CBN Books. "Catriona has been an inspiration to millions, being an advocate of children's right to education, equality, and love for country. We at ABS-CBN Books hope that readers will continue to be inspired by her story," says ABS-CBN Books head, Mark J. Yambot.
Catriona is now one of the artists being managed by Cornerstone Entertainment, Inc. Apart from penning her book slated for a 2020 release, she also plans to show off her unparalleled vocal chops and continue her advocacy work for children in the slums of Tondo. "I really want to give thanks to them because if not for volunteering with Young Focus, I wouldn't have had this dream in my heart—to elevate the cause through pageantry," she concludes.
Swipe through the gallery to see more of Catriona Gray at her homecoming!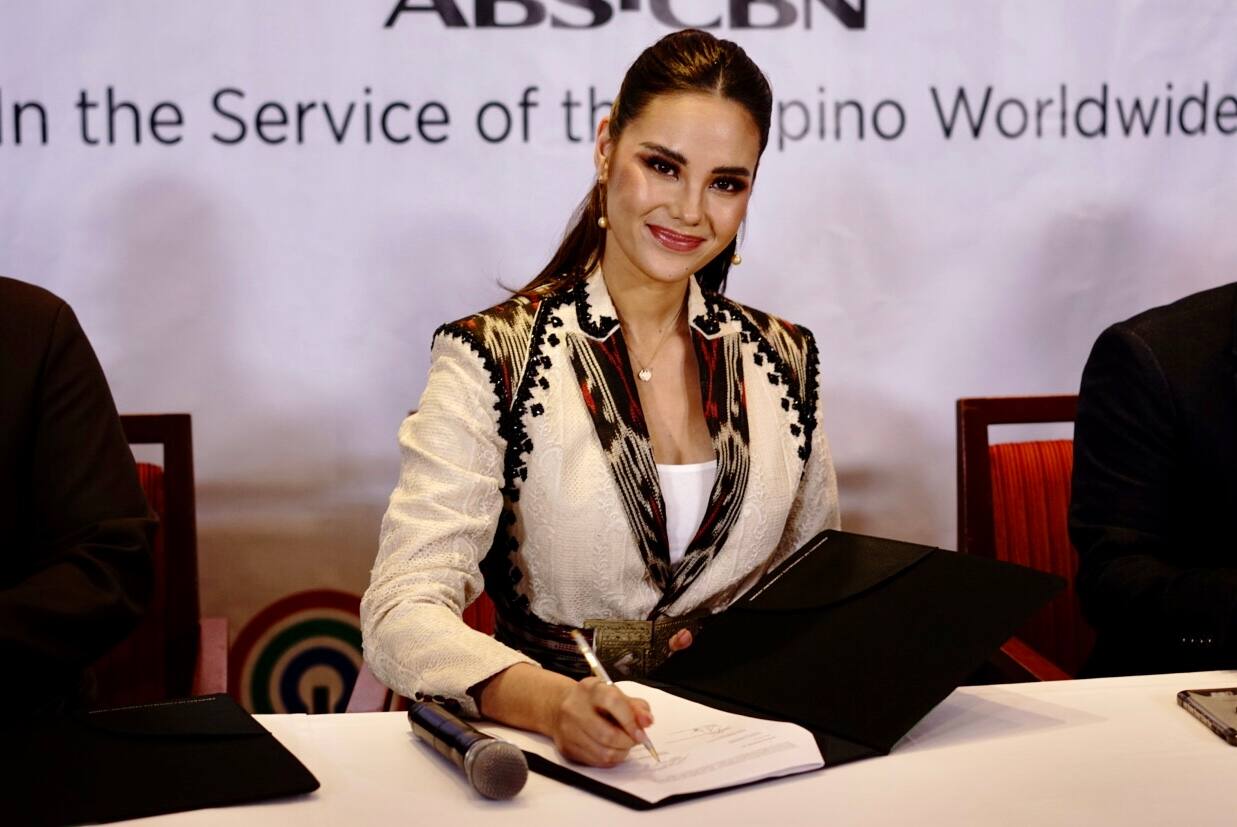 SWIPE LEFT OR RIGHT
TO NAVIGATE BETWEEN PAGES
Photographs by Brooke Villanueva