Never-Before-Seen Photos From Our Shoot With The "He's Into Her" 2 Cast
We know you can't get enough of Donny Pangilinan, Belle Mariano, and the rest of the "He's Into Her" 2 cast
Now with four episodes out, He's Into Her season 2 continues to make waves with its coming-of-age narrative that tackles themes ranging from family and friendships to love and life stories.
This iWantTFC Original Series that stars DonBelle, the "New Gen Phenomenal Love Team" of Donny Pangilinan and Belle Mariano, returned for a second season last April 22. Along with their new and old "Bearkadas" alike (Jeremiah Lisbo, Kaori Oinuma, Vivoree Esclito, Joao Constancia, Criza, Ashley del Mundo, Gello Marquez, Dalia Varde, Limer Veloso, Turs Daza, River Joseph, Rajo Serrano, CJ Salonga, Reich Alim, Shanaia Gomez, JC Alcantara, Zach Castañeda, and Mikha Lim), Donny and Belle promised an elevated new season that highlights each of the character's growth. And that's exactly what viewers are currently getting and then some.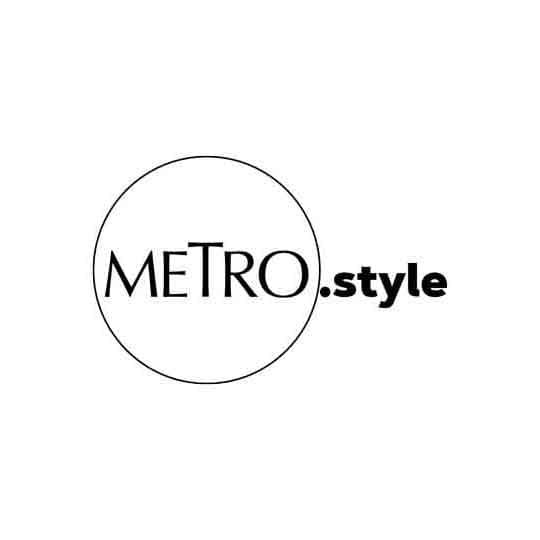 Donny Pangilinan and Belle Mariano | Photography by Seven Barretto
In He's Into Her season 1, viewers saw basketball varsity captain Deib (Donny) and spunky probinsyana Max (Belle) go from enemies to lovers. After falling in love, in He's Into Her 2, the two characters now have to face the challenge of staying in love which isn't the easiest thing to do, especially for young ones like them who are also dealing with other issues in their personal lives.
Donny and Belle agree that He's Into Her has come a long way from the initial impression of what a school-based, slice-of-life drama might be like. "It's more than just a love story," as Belle puts it. To which, Donny adds, "It's a story of hope."
In our previous interview with these Metro cover stars, Donny and Belle expressed how much they wanted to finally meet their fans who are part of the success of He's Into Her. Belle said that the series' second season is dedicated to their fans: "This is our way of saying thank you for their support." However, due to the pandemic, they couldn't meet their supporters yet, to personally thank them. Donny previously said, "We haven't had an actual event kung saan nakikita natin [sila] physically."
But over the weekend, they finally got to do that with the rest of the cast through the He's Into Her 2 On the Road mall events at Ayala Malls Cloverleaf and Glorietta. And it surely was unforgettable not just for DonBelle but for their fans as well.
As if that's not enough of a treat for their fans, Cinema One is even bringing the iWantTFC original He's Into Her S1 movie cut to the big screen, and admission is free! It will happen at the "Drive-In Cinema One" on May 28 (Saturday) at Vertis North Estate. Gates open at 5 pm. Visit ticketmelon.com to read the event guidelines and avail tickets for free.
But wait, there's more! We know you can't get enough of Donny, Belle, and the rest of the He's Into Her 2 cast. So here, check the gallery below for never-before-seen snaps from our exclusive photo shoot with them: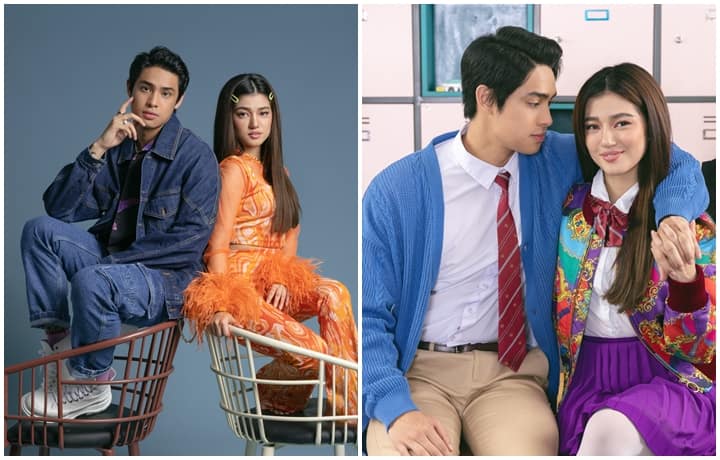 Photo Gallery
Photo Gallery
Produced by Geolette Esguerra and Grace Libero-Cruz
Photography by Seven Barretto
Creative direction by Raff Colmenar
Makeup by Jake Galvez (Belle), Jam Pareno (Donny), Chuchie Ledesma (Shanaia and Vivoree), and Culture Salon MNL with Paoie Minerales, Peachy Rose Ingles-Daluz, Kim Roy Opog, and Paula Maceda
Hairstyling by RJ dela Cruz (Belle), Jam Pareno (Donny), Francis Guintu (Shanaia and Vivoree), and Culture Salon MNL with Jericho Panotes Valenzuela, Edmon Adesas, Paul Aaron, and Bryan Lopez Eusebio
Styling by Adrianne Concepcion with associate Dodley Gallardo (Belle), John Lozano with associate Lon Morelos (Donny), Edlene Cabral with Bullet Reyes, and Aaron Mangsat, Carvey Samonte, and Maui Seguismar
Production design by James Razo
Photography assistants: Dariel Miraflor and Erwin Botin
Videography by Bria Cardenas
Interviews by Grace Diez and Patrick Santos
Shoot assistant: Jean Tumbaga
Special thanks to iWantTFC, Star Cinema, Mico del Rosario, Vaughn Hautea, Keia Inciong, Vito's BBQ, and Jim Ryan Ros of Culture Salon MNL