Metro.Style Picks: Top 15 Handsome Korean Actors You Have To Know
Say it with us, "Oppa!" Get to know these South Korean actors whose K-Dramas you must see!
Are you reading this discreetly, trying to hide it from your husband or boyfriend? Are you trying so hard to hide the smile forming at the corners of your mouth or suppress the kilig that makes you want to squeal so much? Are you excited to scroll through the gallery below to see if your "oppa" made it to our list? We can't blame you. We can relate. We can't stop fangirling over these actors, too. And we're sure many people you know can relate to this as well.
K-Dramas have become such a huge part of Filipinos' lives that many of us have reached a point where we've actually memorized these celebrities' names, no matter how hard it may be to pronounce them or differentiate one from the other. With the popularity of K-Dramas in the Philippines, South Korean actors have become household names. This is propelled by the fact that some of these celebrities have had fan meet events in the country, and the idea of seeing them in person just fans the flames of fandom.
Koreans are known for being particular about how they look and how they present themselves. Their 10-step skincare routine has even become extremely popular globally. Even Korean men wear makeup. Korean male celebrities are deemed fit to endorse beauty products; Crash Landing on You lead actor Hyun Bin, for instance, is the face of a moisturizing sheet mask.
"Mas maganda pa sila sa'tin" is a statement you might even have said in jest about these oppas, or a comment you heard someone else made about their "pretty boy" looks.
In our effort to identify what it is exactly that makes these Korean actors so irresistibly attractive, we've come across the perfect explanation. In his book titled Korean Masculinities and Transcultural Consumption, author Sun Jung said, "Compared to the 80s and 90s, now there are a lot more soft masculinities—pretty boy images and gentle male images—represented in media, and consumers welcome and widely consume them... I think the phenomenon should rather be explained through the notion of hybrid or versatile masculinity—soft yet manly at the same time—which is different from effeminised."
From the well-styled hair, the poreless skin, the high-bridged nose, the chiseled jawline, to the perfect body proportion—these Korean actors have the qualities many women consider ideal in a man. But their appeal goes beyond the physical looks and extends to the overall aura they exude—that distinctly cool nonchalance—and their sheer talent in acting (and, for some, even singing).
In case you didn't know, "oppa" is a term which was originally used by South Korean women to refer to their older brothers but has now come to be associated to someone's romantic interest as well.
Scroll through the gallery below to see our top 15 picks (in no particular order) for the most handsome Korean actors you have to know: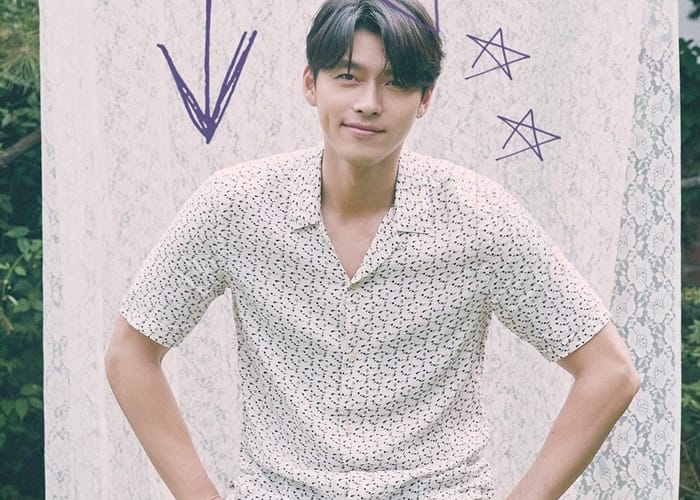 Handsome Korean Actors
Handsome Korean Actors
Comment on our social media post on this article, and let us know the oppa you find most handsome, and let's all fangirl together!
Lead photos from @jichangwook, @voguekorea and Amazon