In Photos: New And Upcoming K-Drama Couples For 2020 - 2021
Which couple could be the next OTP (one true pairing) for you?
There's a long list of new and upcoming K-Dramas, which means there are also a lot of K-Drama couples worth looking forward to this 2020 to 2021.
First on our list is Record of Youth, which is set to premiere on September 7 on Netflix; it stars Park Bo-gum (who enlisted in the military last August 31), Park So-dam, and Byeon Woo-seok. There's also Do Do Sol Sol La La Sol, featuring Go Ara, Lee Jae-wook, and Kim Ju-hun; The School Nurse Files with Nam Joo-hyuk and Jung Yu-mi; and Tale of Gumiho with Lee Dong-wook and Jo Bo-ah.
These are just four out of the many dramas coming viewers' way this year till early next year. Although some shows had to halt filming because of the resurgence of COVID-19 in South Korea, there are still some that manage to push through.
JTBC postponed the production of Private Lives and Run On. tvN's Flower of Evil has also been affected and its broadcast schedule may change. The pilot episodes of KBS' Do Do Sol Sol La La Sol and Zombie Detective will premiere later than their original schedule. It's sad to not see the episodes in their initial dates of release, but we're excited about them just the same; after all, it's the safety of the stars and the teams behind the shows that is most important of all.
So, who are the new, upcoming, and rumored K-Drama couples for 2020 to 2021? Check out the gallery below, and consider it your checklist for the shows to catch!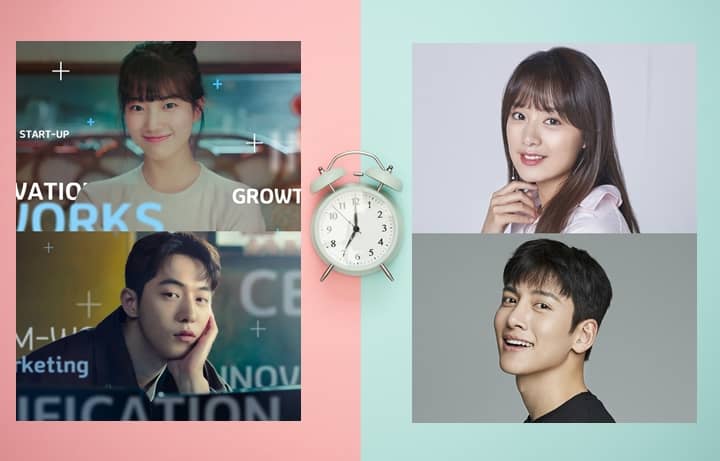 Fresh K-Drama Pairs
Fresh K-Drama Pairs
Lead photos from Netflix (Bae Suzy and Nam Joo-hyuk), The Korea Times (Kim Ji-won), Glorious Entertainment (Ji Chang-wook), and Moose Photos on Pexels