Here Are The Nominees For Metro.Style's Most Beautiful Korean Actresses Campaign
We trimmed down the nominees to the Top 10! Check out who were most nominated in our beauty poll
Before we reveal who made it to the Top 10 of our Metro.Style Most Beautiful Korean Actresses poll, we'd like to thank you for participating and sharing with us all the reasons why you love these Korean actresses. We certainly appreciate you nominating your faves, but the fun doesn't stop here!
We're getting closer and closer to naming the ultimate winner in Metro.Style's Most Beautiful Korean Actresses campaign. We trimmed down the nominees to the Top 10 who got the most number of nominations.
Check out the gallery below to see who these Top 10 Most Beautiful Korean Actresses are, according to our readers: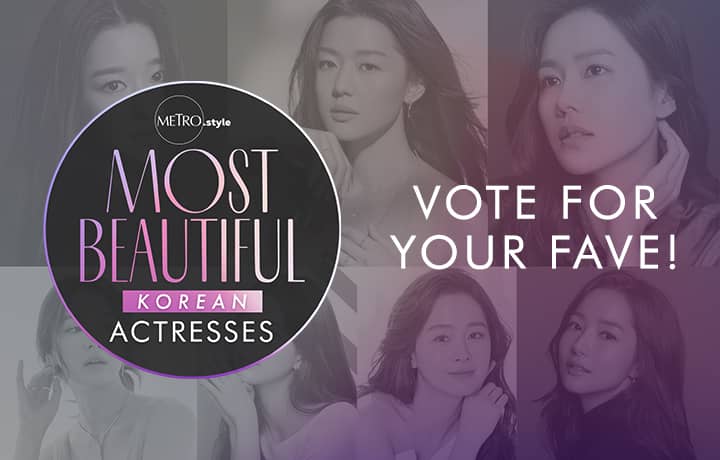 The Top 10 Nominees
The Top 10 Nominees
Now that we've identified the Top 10 Most Beautiful Korean Actresses, according to you, our dear readers, we're now inviting you to vote for your favorite from this list. Click here to vote! You may cast your vote from today, September 11, until September 26. You may vote as many times as you want!
Visit Metro.Style again for more articles about these stars.