Ok Taecyeon Answered A Fan-Made Quiz About Him, And He Didn't Get A Perfect Score!
Okay, this is hilarious! Guess how many items he answered correctly
You have to give it to the fans when it comes to researching anything and everything there is to know about their idols. Even the smallest things the celebrities do that they themselves forget over time, you can trust that the fans have taken notes of those.
Over the weekend, Vincenzo's Ok Taecyeon seems to have had some free time and thought of answering a 20-item fan-made quiz about him, created by an avid 2PM fan. And hilarity ensues when the 32-year-old actor and former 2PM member tweeted how he did on this quiz, complete with a screen recording of the "Taecyeon Exam" Google Forms.
On this quiz about himself, it's too funny that Ok Taecyeon only got 14 correct answers out of 20, prompting him to tweet "uhm... i think i am not me..." His tweet has since been re-tweeted almost 60,000 times.
We listed down 12 things about Vincenzo's Ok Taecyeon in the link below, but for more about this hottie, scroll through the galllery below to see the fun facts about him from the "Taecyeon Exam" fan-made quiz, and find out which items he got wrong.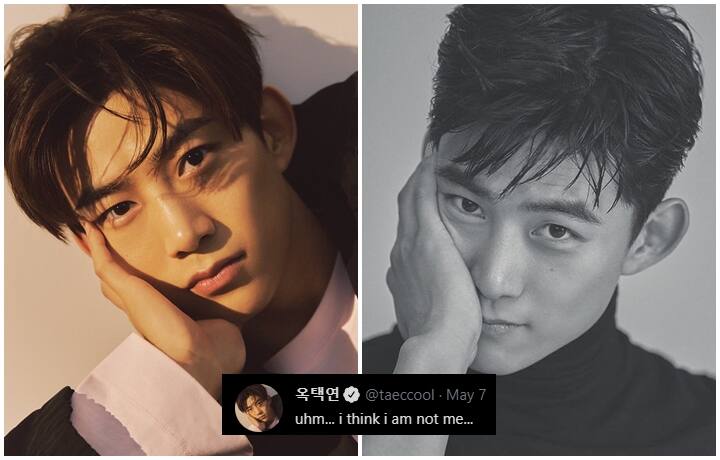 20 Fun Facts About Ok Taecyeon
20 Fun Facts About Ok Taecyeon
Lead photos from 1st Look and GQ Korea