The Man Behind The BongHive Buzz: Get To Know "Parasite" Director Bong Joon-ho!
He'll go down in history as a cinematic icon, a humble hero of the arts, and the low-key charmer who said he was ready to drink till the next morning after a legendary sweep at the 2020 Oscars
In the early nineties, there was Bong Joon-ho, a film student enrolled at the Korean Academy of Film Arts.
Inventive, imaginative, and charming in his work, the young creative looked up to cinema greats, with his highest esteem reserved for the great Martin Scorsese. He studied the American-Italian's films that he watched with reverence.
Close to 30 years after completing film school, Joon-ho would stand on the 92nd Academy Awards stage, holding his third Oscar for the evening. It was for Best Director for his landmark film, Parasite—he won over Philips, Mendes, Waititi, Tarantino, and as his fate would have it, Scorsese, too.
A standing ovation followed, with Scorsese himself getting on his feet to applaud the protégé from across the globe he likely never realized he had.
By the end of the evening, the South Korean director and his landmark film bagged the Oscars for Best International Film, Best Director, Best Original Screenplay, and Best Picture—it was a massive, historic, collective feat for Asian filmmakers and actors alike, one that gave rise to an Internet hashtag that's as silly-sounding as it is accurate and well-deserved: #BongHive.
The "hive" of course refers to the booming fandom behind and outpouring of support for the director whose cult icon status is being carved out for him at lightning speed.
Now if you're just as hungry as the buzzing hive to learn more about the four-time Academy Award winner, we've got everything you need and want to know right here.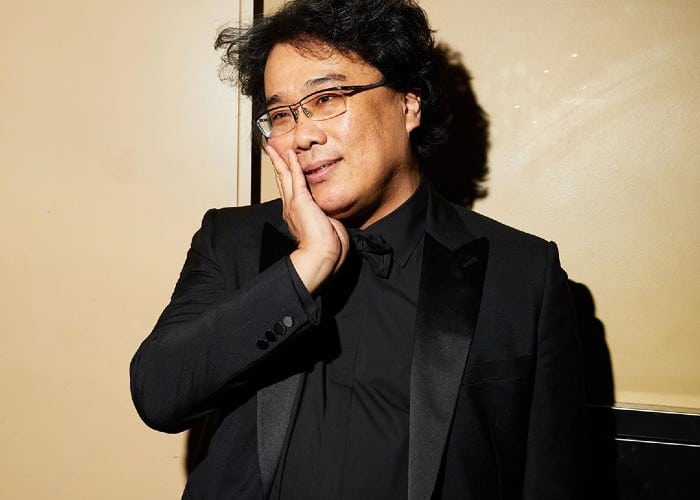 As a bonus, here are some adorable/endearing/charming clips and snaps of the director that have been making their rounds on the Internet to add to that #BongHive buzz. Enjoy!
Photos from @theacademy @vanityfair @gettyentertainment @parasitemovie @variety @hollywoodreporter @entertainmentweekly @neonrated