In Photos: The Red Carpet Glamour And Biggest Celeb Arrivals At The 2020 Oscars
The stars looked bright! Check out who made grand entrances, stylish arrivals, and got everyone talking at the 92nd Academy Awards
Leonardo! Scarlett! Joaquin! Renee! Brad! De Niro, Pacino, and Reeves, too!
Hollywood's biggest and brightest have all come out to play tonight at Tinseltown's glitziest affair: the 2020 Oscars!
The hotly anticipated awards ceremony rolled out its red carpet once more to welcome the industry's most talented and most beautiful, setting the stage for many of the event's most glamorous arrivals, stylish entrances, and priceless candid moments.
Red carpet darlings didn't disappoint (looking at you Brie, and you too, Mr. Porter), while newcomers were also given their chance to steal the show and flex their rising star power (just look at that aquamarine do wonders for Florence, and first-timer cutie, Julia Butters!).
Making things meaningful were definitely the numerous tributes and social advocacies that had their time in the spotlight (can you spot the Kobe tribute, as well as that given to Hollywood's female directors that many wished were nominated alongside their male counterparts?).
There was definitely a hundred and one things going on at the 92nd Academy Awards red carpet, so here, we bring you some of the best images immortalizing the moments caught on cam!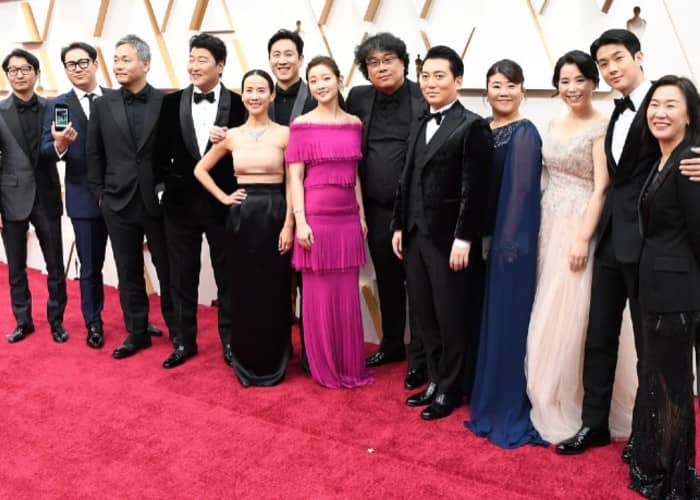 Oscars 2020 red carpet arrivals
Oscars 2020 red carpet arrivals
Photos from @enews @hollywoodreporter @entertainmenttonight @usweekly @entertainmentweekly @thecut @tntbr @people @variety