Oscars 2020's "In Memoriam" Segment To Be Dedicated To Kobe Bryant
The basketball legend won an Academy Award in 2018
The In Memoriam segment of this year's Academy Awards will honor NBA superstar Kobe Bryant, who won an Oscar in 2018 for the 2017 American animated short film Dear Basketball.
Not only was he the first African-American to win the Academy Award for Best Animated Short Film, he was also the only professional athlete to have ever been nominated and awarded with an Oscar.
Written and narrated by Kobe himself, Dear Basketball puts the spotlight on his love for basketball and details how much it shaped his life. The film—which was directed and animated by Glen Keane, with music by John Williams—was based on a poem Kobe wrote for The Player's Tribune in November 2015 to announce his retirement.
The poem, whose title is also Dear Basketball, partly reads:
"From the moment
I started rolling my dad's tube socks
And shooting imaginary
Game-winning shots
In the Great Western Forum
I knew one thing was real:
I fell in love with you.
A love so deep I gave you my all—
From my mind & body
To my spirit & soul"
In his acceptance speech, he made sure to thank his wife Vanessa and their kids Natalia, Gianna, and Bianka. Their fourth daughter, Capri, was born in June 2019.
On Instagram, Kobe made sure to immortalize his "unforgettable Academy Award Winning night" by posting several photos of him with some of the entertainment industry's biggest stars.
Check out photos of Kobe at the Oscars in 2018 in the gallery below: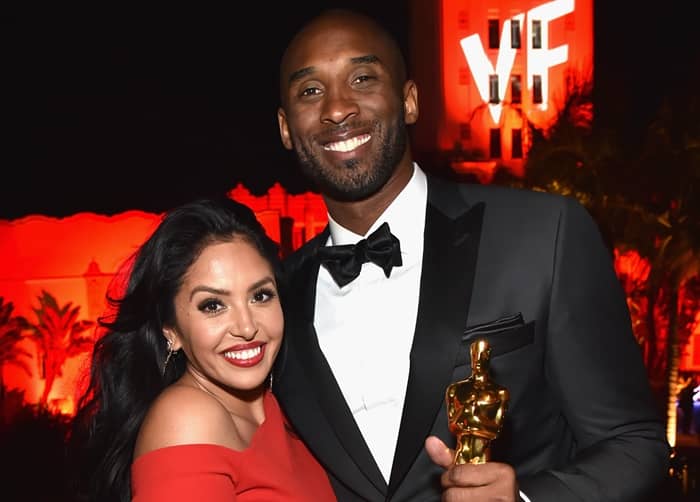 Dear Basketball also won Best Animated Short Subject at the Annie Award and the Outstanding Post-Produced Graphic Design Award at the Sports Emmy Award both in 2018.
The "In Memoriam" segment of the Academy Awards, which was introduced in 1993, is meant to honor notable personalities in the entertainment industry who passed away in the months leading up to the ceremony.
The recent Grammys also paid tribute to Kobe through several performances by Lizzo, Alicia Keys, and Boyz II Men.
Kobe died in a helicopter crash along with his 13-year-old daughter Gianna and several other passengers last January 26 in Calabasas, California. The two were on their way to a local youth tournament at Mamba Sports Academy, which Gianna⁠—a budding basketball star⁠—was supposed to participate in, when the devastating accident happened.
A public memorial for Kobe is scheduled on February 24 at the Staples Center in Los Angeles, a place dubbed as "the house that Kobe built."
Photos from @kobebryant