14 Things About "Our Beloved Summer" Actor Choi Woo-Shik
This cutie is back in a series, "Our Beloved Summer," and we think it's one you shouldn't miss!
Korean cutie Choi Woo-shik is back in a series, and we can't help but fall in love with him all over again!
The 31-year-old actor stars in the recently-released webtoon-based series Our Beloved Summer with actress Kim Da-mi (Itaewon Class). A coming-of-age rom com, the series features Choi Woo-shik as Choi Woong, a budding illustrator, and Kim Da-mi as Kook Yeon-soo, a public relations expert; both characters are 29 years old. They met back in high school during which time they filmed a documentary, and promised to never see each other again. Ten years later, this documentary goes viral and they're forced to reunite in front of the camera. (Hey, Choi Woo-shik's bestie, BTS' V, is singing the OST of this SBS K-drama!)
The last time Choi Woo-shik starred in a K-drama was via 2017's The Package.
In 2020, people all over the world couldn't get over the success of 2019 Parasite which made Oscars history with an Academy Award for Best Picture. There are many reasons to love the movie, and we think it's partly because of the choice of actors who gave life to this dark comedy thriller film.
Many fans of the movie couldn't help but notice the handsome Choi Woo-shik who played the role of the family's son Kim Ki-woo in director Bong Joon-ho's masterpiece. After all, he has the looks, style, and acting talent, which certainly kept viewers' eyes glued to the screen throughout the film.
Check out the gallery below for some fun facts and trivia about Choi Woo-shik: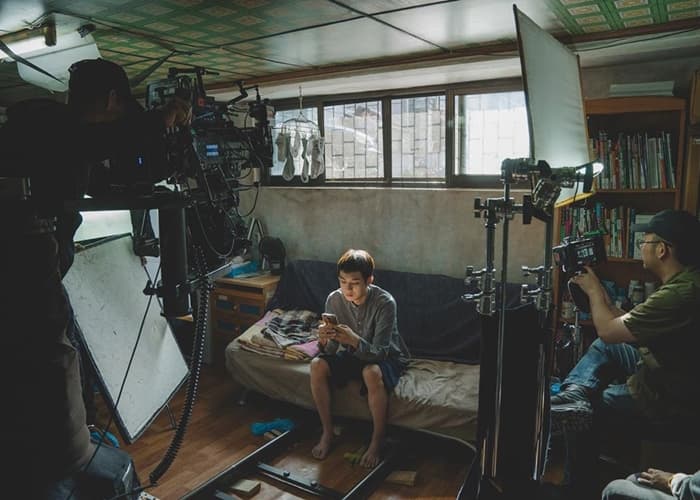 Photos from @dntlrdl and IMDb