Bb. Pilipinas International 2019 Patch Magtanong Finishes At 8th—Relive Her Journey To The Crown
She might not have won the coveted title, but the prizes of experience, wisdom, new friends made, and lifelong lessons learned are still some of the greatest trophies she could ever bring home
On the morning of the Miss International 2019 pageant, Bb. Pilipinas International 2019 Patch Magtanong asked for Filipinos around the world to say a prayer for her.
Though the prayer was meant to have the divine by her side as she sashayed across the stage and delivered a powerful speech, heaven had other plans for her and hours later, it was decided that she would bow out of the competition at 8th place. Ultimately, Thailand's Bint Sireethorn Leearamwat was crowned queen at the pageant held in Tokyo, Japan, giving the country its first-ever Miss International titleholder.
Patch's reaction? Not to focus on herself and her journey, but to shine the spotlight on her sister's victory and encourage her countrymen to congratulate her just the same.
She might not be bringing home the title, but her grace, humility, and grateful heart are certainly worth more in the grander scheme of things, showing Filipinos that a woman like her need not be crowned to be a queen in every way.
On Instagram, Patch wrote about her experience at the pageant and had only good things to say about the time she spent preparing for the big day and most importantly, building lasting connections and making cultural discoveries.
She reflected, "I came to Miss International expecting 3 weeks of stress, anxiety and ruthless competition with ultra competitive ladies who were nothing like me. Instead, I got the most amazing cultural experience of my life, and friendships to last for a lifetime."
"I believe I was able to maximize my time here in Miss International. I grew so much, I learned more about the world and other cultures than I ever have before and I experienced Japan in a way I never would have gotten to if I didn't join this pageant. Most of all, I had a whole lot of fun!" she continued.
Keeping her message short and sweet, Patch encapsulated what modern beauty pageants should mean to the beauties who aspire to join them: more than personal success, fostering deeper appreciation of the world they live in and the people who inhabit it should be their goal.
No doubt, Patch's pre-pageant activities helped her achieve this.
The 26-year-old lawyer has a hundred and one memories to look back to from this experience, and as she prepares to fly back to the Philippines where her supporters will be ready to welcome her home, we look back at all the places, all the things, and all the people that Patch visited, did, and met along the way.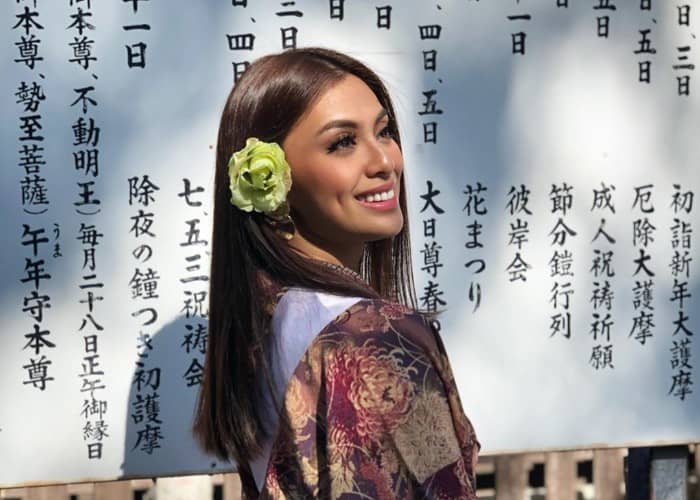 "I will carry my Miss International journey with me my entire life, and I will never forget the beautiful souls I met along the way. I didn't expect to connect so deeply with so many of my sisters, because we come from different countries, but it was so easy, and every person I talked to, I felt so at home," Patch also said.
With or without the top spot in the pageant, Patch's Miss International experience will always be special to her!
Patch is the third in this year's batch of Filipino beauty queens to compete in international pageants. Bb. Pilipinas Globe Leren Bautista finished as second runner-up, while Bb. Pilipinas Grand International Samatha Lo competed at the pageant held in Caracas, Venezuela despite issues concerning her passport.
Photos from @patchmag