Here's An Exclusive Access To The Most Opulent Halloween Party Of The Year
The guests, the cakes, the designers, the music, the rules—here are all the details about "Opulence," the halloween bash organized by Raymond Gutierrez, Ash Rye, and La Belle Fete
Seven killer musical acts, nine of the country's top event stylists, seven to-die-for cakes, hundreds of mind-blowing outfits, and a heart-stopping raffle come together in one fabulous party that never knows when to stop.
We're talking about none other than "Opulence: Let Them Eat Cake," Raymond Gutierrez's Marie Antoinette-inspired Halloween party that took months and months to plan and produce, and let us tell you; it's going to be the Halloween party of all Halloween parties this year and beyond, a true queen in its own right. You're going to want to see what goes down from the moment the black and green carpets are rolled out to when the last guest calls it a night (morning?) way past curfew.
READ: We're Excited About "Opulence," Raymond Gutierrez's Fabulous Marie Antoinette-Inspired Halloween Party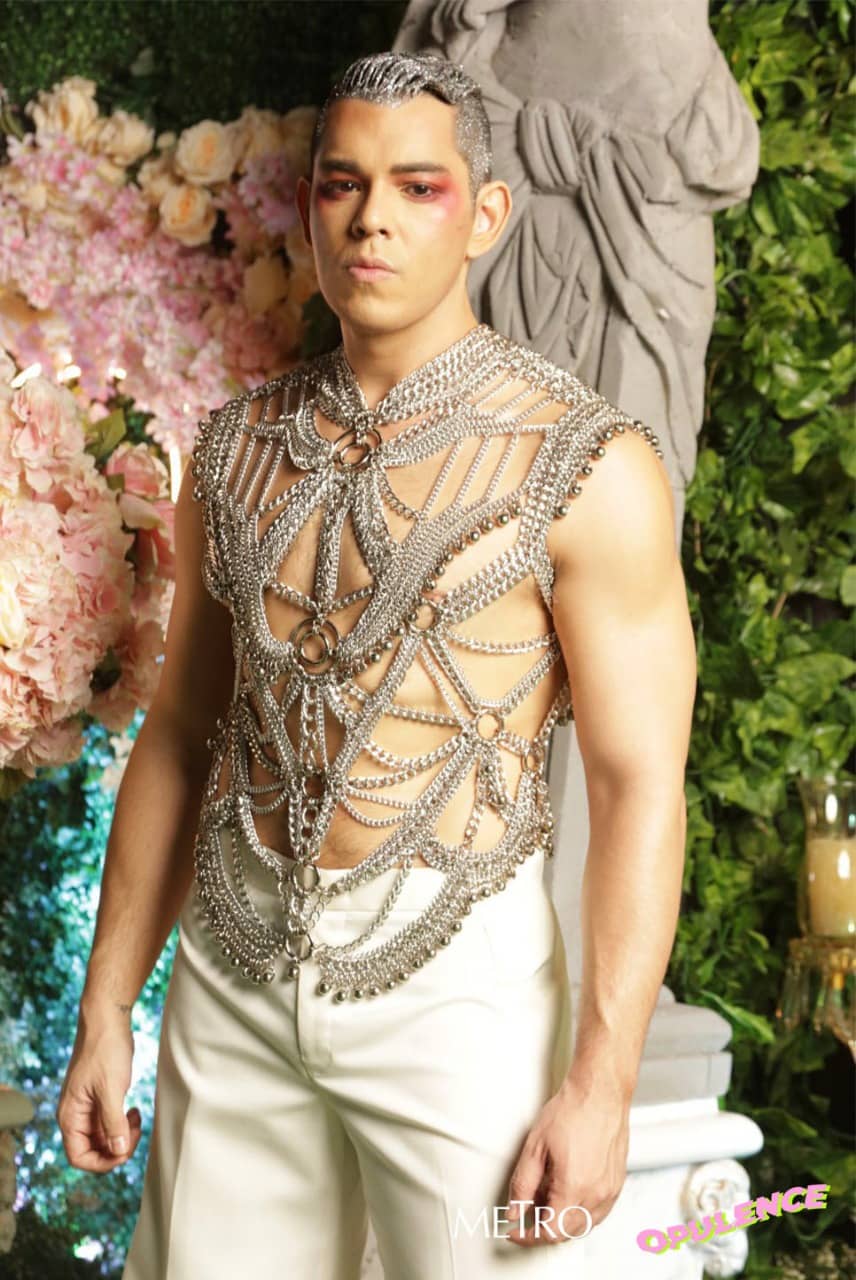 SWIPE LEFT OR RIGHT
TO NAVIGATE BETWEEN PAGES
Ash Rye
Photo Credit: Photo by Magic Liwanag
Ycoy and Jeffrey Sitchon of La Belle Fête
Billy Crawford and Coleen Garcia
Rayver Cruz and Janine Gutierrez
Eric Dee Jr. and Bea Soriano-Dee
Koko Gonzales and Myrrh Lao To
Steven Fuglister and Vania Romoff
Nico Bolzico and Solenn Heussaff
Nico Bolzico, Georgina Wilson, and Solenn Heussaff
Here's what's happening at the massive event being held at Solaire Resort & Casino tonight, October 31, Thursday at 8PM till late:
It's a feast of color and texture, a phantasmagoria of sights, sounds, style, and yes, taste, so there to make it all happen are the industry's creme de la creme, as listed below. No other event has seen this many of the best cake makers, event stylists, and production designers come together in a single night.
It's also not a party without the metro's best DJs, the sound wizards of any event that can set the mood and tone of a room with a simple switch of a tune. See who's whipping up ear candy at Opulence.
And that raffle—oh that big surprise. Raymond and the Opulence crew are keeping the loot a secret, only revealing that it was planned in partnership with Front Row PH.
And in case you missed it, this was a strictly by-invitation party only and for those coming, costumes are an absolute
must
! No outfit, no entry, so it's safe to say that we can anticipate some of the most over the top costumes and makeup looks this city has ever seen this time of the year.
Opulence was inspired by a Los Angeles Halloween party that Raymond attended last year. (He went as a Wild West cowboy whose main weapons were his sculpted torso and jawline). Wowed by everything he seen at the event, Raymond decided to recreate the experience in his very own city and by the looks of it, it's going to be a party that'll reset the standard for all others to follow!
Photos from @ash_rye @mond / Photography by Daniel Soriano and Rxandy Capinpin