Regine Tolentino On Being A Quarantine Mom
Gratitude over resentment, positivity over doubt, adaptability over inflexibility—these are some of the things that this 42-year-old mom needed to embrace motherhood and enjoy life's new normal!
Listening to her speak about her life today, you would never know that Regine Tolentino went through a some of the roughest times in her life in the months that have passed.
Other than sharing the collective grief and anxiety felt worldwide when the seriousness of COVID-19 became inescapable, this mom of three had personal struggles underlying those shared experiences; giving birth to a baby diagnosed with pneumonia, healing from a painful C-section, admitting to going through postpartum depression, confronting the risk of closure of businesses, stopping work, giving up her lifelong love of exercise, and adjusting to living with extreme limits under quarantine were just some of the things that she had to contend with.
And yet, today she's all smiles, even saying that the experiences have made her better, not worse.
How she got through it is no secret.
"Stop and smell the roses," she says. Enjoy slowing down. Find gratitude in change because there are lessons to be learned, even when—or rather, especially when—times are difficult.
In a virtual press con for Radiance C endorsement (she endorses the brand's Vitamin C Plus, the 7-in-1 non-acidic vitamin C supplement), Regine shares the details about all that the last months have taught her in the hopes of helping other moms maneuver the ever-changing, complicated, and yes, stressful "new normal" we live in today.
See what she had to say in the gallery below!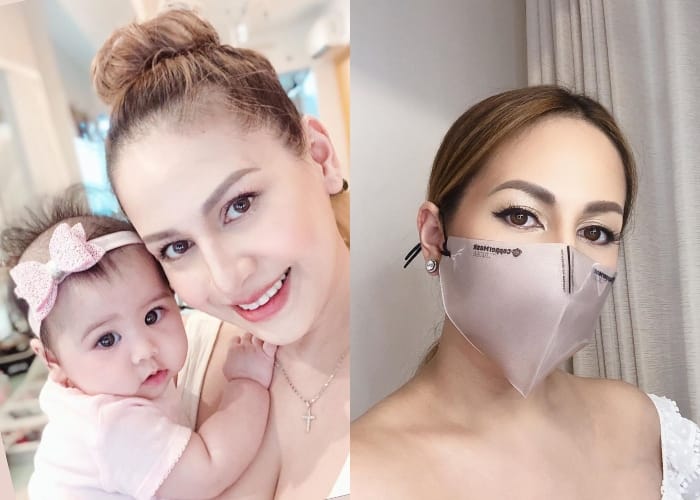 Regine Tolentino: Life Under Quarantine
Regine Tolentino: Life Under Quarantine
Photos from @reginetolentino and Radiance C