Regine Velasquez and Gary Valenciano on What a Stress-Free Day Is Like for Them
We asked them to share what they love to do when they get time off work
Regine Velasquez-Alcasid and Gary Valenciano are two of the most talented, passionate, and hardworking music artists in the Philippines. These seasoned stars are truly unparalleled additions to the roster of ABS-CBN talents, who tirelessly devote themselves to inspiring and entertaining audiences wherever in the world they may be.
At the recent Kapamilya Strong 2022 event, Regine and Gary renewed their contracts with the network, much to the delight of not just their many fans but also their colleagues and the ABS-CBN bosses who are grateful to have them around.
Present during the event was ABS-CBN Chief Operating Officer for Broadcast Cory Vidanes, who gave a heartwarming message for Regine and Gary: "Thank you very, very much. Words will never be enough to express how grateful and how blessed we are to have you as our Kapamilyas. You are both godsent. You have been a source of strength for all of us, as we persevere to continue serving the Filipino together."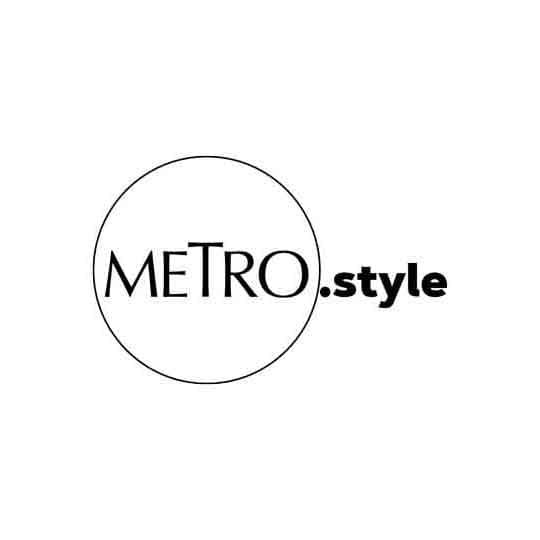 Gary Valenciano and Regine Velasquez at the Kapamilya Strong 2022 contract signing event. | Photo by NicePrint via ABS-CBN Entertainment
On what being a Kapamilya means to her, Regine said, "I wanted so much to sing at alam ko na dito talagang papakantahin ka nila, at talagang pinakanta nila ako almost everyday. At tsaka mga three, four hours akong kumakanta sa Kumu. Go lang nang go. 'By request.' Gusto ko 'yung nakikita nila sa singers eh, like even 'yung akala natin maliit na bagay lang 'yung pagku-Kumu, but we actually helped a lot of people doing that. And also, 'di ba sinasabi nila, music heals the soul, talagang 'yun talaga 'yung nangyari sa'kin ngayong pandemic na ito. Talagang kung hindi ako kumanta, kung wala akong ASAP na I actually looked forward to every Sunday nu'ng nag-o-online pa tayo, siguro parang nalugmok na ako sa depression kasi di ba ganun naman 'yung na-e-experience natin lahat. Naalala ko na 'yun nga pala 'yung purpose ko, mag-entertain ng tao, magpasaya, kumanta, and that's what I did. Di ba nakaka-proud 'yun? Bakit mo hindi pipiliin 'yun kung they have the same vision as you have?"
On the other hand, Gary broke down the essence of a family: "Kapamilya in terms of dun sa pagkaalam ng ating mga Kapamilya, family. And what do you do when it's a family, you're there for each other through thick and thin. Hindi naman lahat ng nasa pamilya natin ay perfect. Hindi naman tayo perfect di ba, but that's why we treasure the fact that we are a Kapamilya through what we do whether it's music, whether we act, whether we dance, whether we play our music, whether we are a cast or cameraman or top management of ABS-CBN. 'Pag sinabing Kapamilya, we're there for each other. Di ba, ang sabi nga nila, 'andito tayo para sa isa't-isa.' It's literally like that. We're here for each other on almost a daily basis, where every show reaches out to everyone and every person here reaches out to each other para sa ganun ma-practice namin kung ano talaga ang ibig sabihin ng Kapamilya, which is really just being there for each other. And when you say family kasi, kahit na may mga ibang pagsubok na dumadapo sa isang pamilya, the fact is you're still a family. And it's a dynamic ng isang pamilya, minsan may good times, minsan may hard times but in the end, nakikita mo 'yung value ng isa't-isa. Value sa isa't-isa. You treasure that and then you carry on… We are here for you, and we are here with you."
The blessings continue to pour in for the two industry veterans, because they're also generous with sharing their knowledge and expertise with the younger Kapamilya artists. On the topic of mentorship, Regine and Gary shared during a media conference that they're always open to help those who come to them for pieces of advice.
"That's part of our role already," Mr. Pure Energy himself said. "I think it would be selfish kung itatago namin lahat ng natutunan namin throughout the years. To whoever wants to listen, and whoever cares to listen, we will share and mentor."
Meanwhile, Asia's Songbird, commented, "We're meant to share whatever experiences we've experienced in the past, we don't want that to die with us."
Work seems endless for Regine and Gary, what with their Sundays even spent on the stage of noontime musical variety show ASAP Natin 'To. But they do value downtime to unwind, too. Especially with how uncertain the situation these days can be with an ongoing pandemic, it's important now more than ever to pay attention to nourishing one's mind, body, and soul.
What is a stress-free day like for them? We chatted with these Kapamilya stars, and hope for more peaceful, happier, and brighter days ahead.
REGINE VELASQUEZ-ALCASID
What's a stress-free day like for you? "Ang perfect stress-free day for me is us at the beach with my husband, [my son] Nate, well, preferably my whole family and [Ogie's] family. Kasi when you say, vacation for me, I have to be at the beach. I'm a beach kind of person. That would be like a perfect stress-free day for me, just me, vegging out in the sand with the sun."
What would you eat on a day like that? "Everything. I will eat all the seafood, preferably mga shrimp, lobsters, 'yung mga ganun, inihaw everything and soda. My happiness is soda."
What would you wear on a day like that? "A bikini the whole day hanggang matulog ako kasi nga nasa beach ka naman. T-shirt and shorts, I wouldn't really care, alam mo 'yun. I probably won't even take pictures, I'll probably take pictures of Nate and my family but not of me."
GARY VALENCIANO
What's a stress-free day like for you? "An ideal stress-free day for me? There are different categories to it, but let me just say that one stress-free day is when I'm not under any pressure to meet any deadlines. And it starts basically with me getting up in the morning, opening my eyes, and many times ending up with a slight grin on my face to know that I have nothing to worry about… Exercise. The chance to go into my little studio at home but not to work but to play, to experiment, to explore, to think of new sounds, to go through tutorials一that's not work for me, that's all of these learning experiences to help hone my craft even more after all of these years. That, for me, is stress-free because it has nothing to do with work. Sometimes even meeting with my team to think of new creative juices or to make the creative juices just flow, that's not 'stress' for me. That's just beefing up what I can do for later on. Exercise is what I have in mind also because it's something that I need to do. But when I think of exercise as something that I need to do instead of something that I want to do, that becomes a little stressful. But exercise can take the form of workouts at home or doing what I love doing most which is to hop on my mountain bike and to go as far as I can or as close as I can or as fast as I can, but it's all within the context of grabbing a day that has no stress and just enjoying every single moment of it."
What would you eat on a day like that? "When it comes to what I eat, my diet and all, there's no stress at all. I never really encounter stress there because it's really kind of rigid and I have to follow these things to the max in order to be able to come out in front of you guys and smile and not worry about any stressful things, like having too high a blood sugar or a too low blood sugar count. When I'm not under any stress, things like this help, being able to share it with people like you and all. This is part of a stress-free day for me. Never mind, let's not go anymore to what a stressful day is like, because we have enough of that already. But a stress-free day, what I shared with you just now, that's basically what it's made up of."
What would you wear on a day like that? "I recently have started wearing these outfits even when I come here to ABS-CBN and rehearse. It's something that's like this on the top [shows his sleeveless top underneath a coat], but what I wear on the bottom is something very different from what I'm wearing now. I wear what they call the extra flare, extra large, extra loose pants. And sometimes, when Regine Velasquez sees me, she's like, 'I've never seen you wear that.' And I can tell her, 'I've never felt this way too.' It's something that really takes that word 'stress' out of the picture because I feel good in it, I feel relaxed. If it gets hot, just roll it up, pull it up, and you know, I have all the breeze going through it. But that's my ideal outfit for the day because that outfit can take me anywhere. I can go to the dentist wearing it. I can go to the mall wearing it. I can go to a restaurant wearing it. Put on a nice little jacket over and I'll be okay, wearing sneakers. That's my ideal outfit for any day."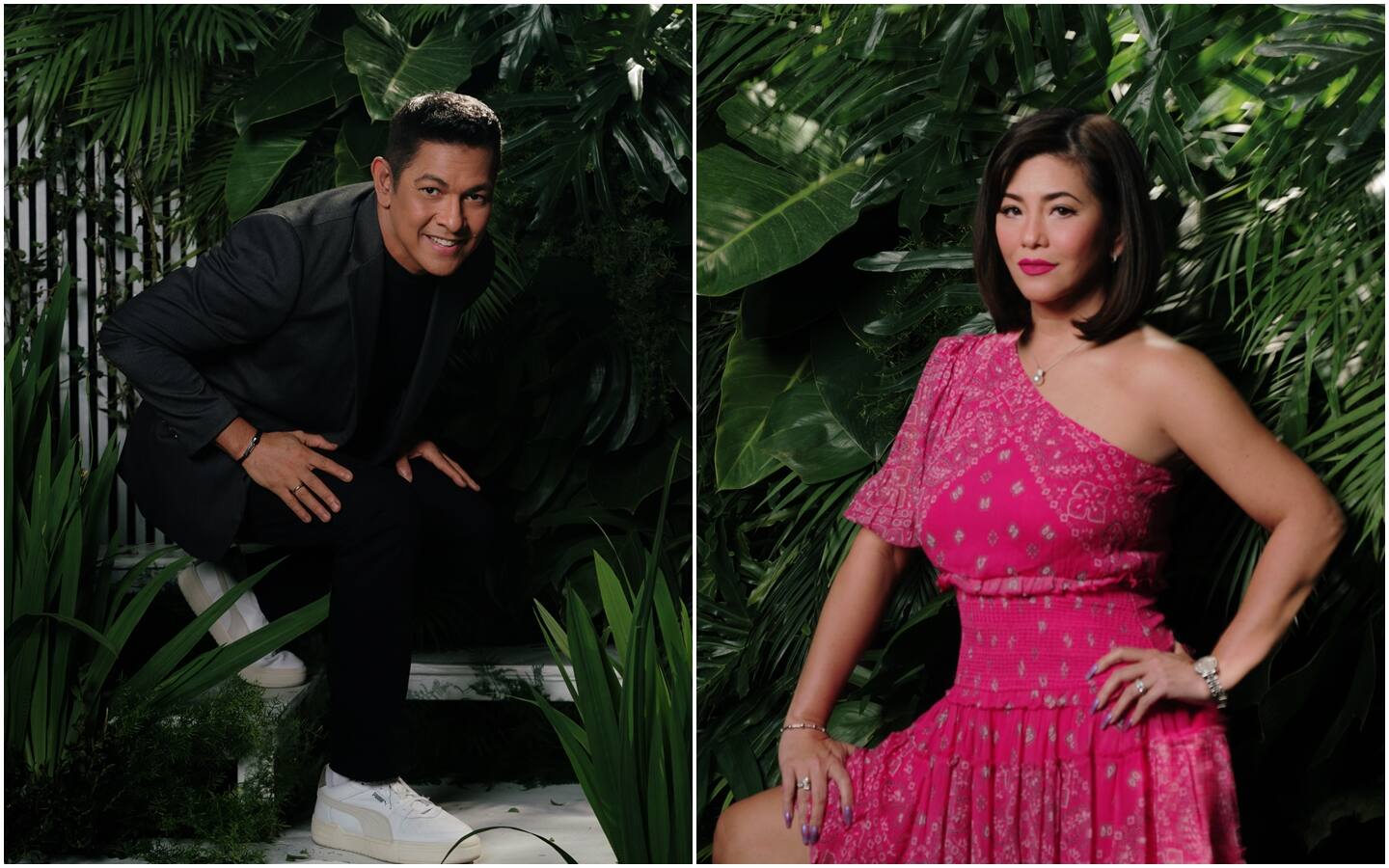 Photo Gallery
Photo Gallery
Photography: Oly Ruiz of Metrophoto for Brands
Creative direction: Chookie Cruz
Sittings editor: Grace Libero-Cruz
Set design: Gideon Hermosa
Shoot assistant: Keith Flor
Layout: Raff Colmenar