Ricky Montgomery On Being Vulnerable While Making Music
The musician behind viral hits "Mr. Loverman" and "Line Without a Hook" has released a new EP and is currently on tour through June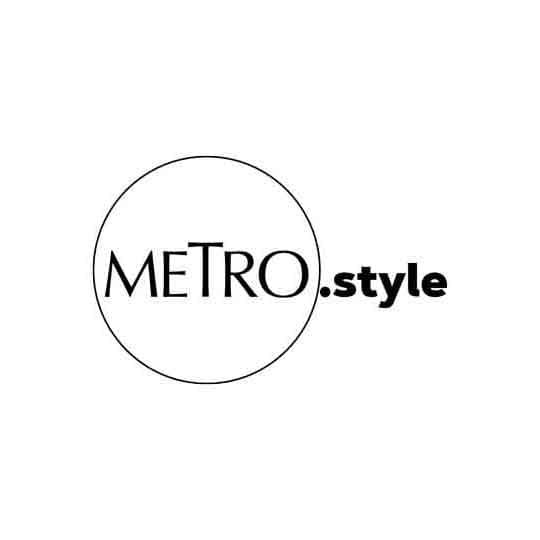 Ricky Montgomery | Photo courtesy of Warner Music Group
Indie-pop artist Ricky Montgomery began his career on Vine. A precursor to TikTok, the now-defunct app was home to his first few releases, and the musician has since found success when his 2016 singles, "Mr. Loverman" and "Line Without a Hook" began making the rounds on the platform.
Now on his way to reaching a billion streams globally, Ricky has released a new EP, It's 2016 Somewhere, and is currently embarking on a sold-out tour throughout the U.S.
In an exclusive interview with Metro.Style, Ricky says of his beginnings on Vine: "It's very humbling and very exciting. I'm thankful that I did have a lot of experience with Vine prior to this because I think if I didn't have that, I would be, first of all, super confused about how to respond."
"It helps me handle it in a way where I wasn't completely overwhelmed but it's just very exciting, is the best way I can put it," he adds.
The musician, whose repertoire of songs includes personal tracks inspired by his life experiences—from long-distance relationships to navigating grief—explains that the viral hit "Line Without a Hook" came to him while he was dealing with a lot of pent-up emotions "from being in high school and having a lot of [his] first breakups happen."
"I look at the song as kind of like a collage of different parts of my life squeezed into one song rather than it be about one thing, one girl, one breakup," Ricky adds. "It's more just me kind of leaving school, going into adulthood and feeling like I can finally find myself and express myself freely and, yeah, those freeing emotions that come with finally being an adult is kind of what the song is for me."
Ricky also opened up about vulnerability in making music. "The writing and production process are so vulnerable and so scary in a lot of ways," he shares. But over six years since he first began releasing music, he adds that he feels as though he's getting better at balancing it all.
"I feel like I've done a lot better at being okay with the outcome. It's a big experience in kind of letting go of your ego and I'm thankful to have gone through it enough times where I can enjoy the process and not be so scared by it anymore."
This year, Ricky released a 7-song EP called It's 2016 Somewhere, with all of the tracks written by him. "[The album] is a reflection on my career since having my viral TikTok moment, getting signed to a major label, and my life since then," Ricky says. "I haven't felt like my real self since 2020, so with this final revisit to the past, I'm able to look ahead to what's to come for me as an artist, and, more importantly, as a person."
Ricky is on tour through June 4, with many of the dates and venues already sold-out. You can follow him on Instagram, Twitter, YouTube, and TikTok for more updates.
Interview by Renee Nuevo
Photos courtesy of Warner Music Group