In Photos: Hollywood's Biggest Stars Shine At The SAG Awards Silver Carpet Arrivals
There was enough star power on this silver carpet to light up the California sky and beyond—see which celebs stole the spotlight!
A silver carpet has never shined this bright!
The 26th Screen Actors Guild awards welcomed Hollywood's biggest and most glamorous names at Los Angeles' Shrine Auditorium on January 20, where the actors and the actresses behind 2019's most outstanding performances in television and film arrived in style and were honored in front of a star-studded audience.
As celebrities stepped onto the silver carpet, the world's eyes were on them, marveling at all the beautiful gowns, handsome suits, and stunning ensembles gliding across the room. It was the best way to begin what became a wonderful ceremony with winners deserving of all their awards and lots of personal moments shared between old and new friends, co-stars, and on- and off-screen talents.
Scroll through the gallery below to get a glimpse of the silver carpet arrival's best reunions, fashion moments, and overall displays of Hollywood glam!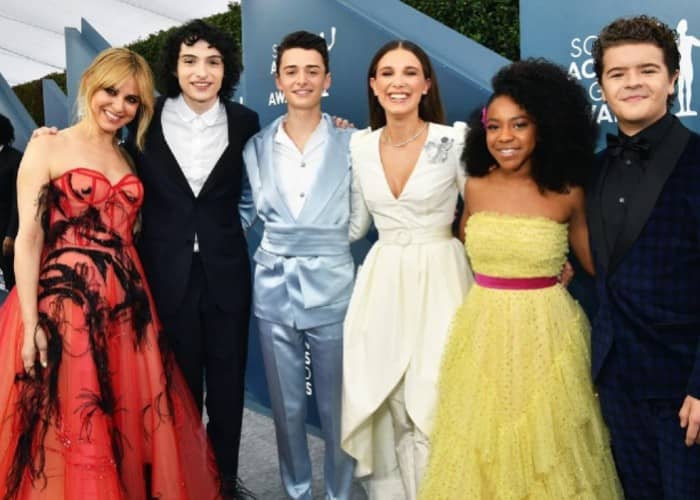 Red carpet arrivals at the 26th SAG Awards
Red carpet arrivals at the 26th SAG Awards
Photos from @entertainmenttonight @entertainmentweekly @people @usweekly @whowhatwear @eonlinelatino @hollywoodreporter @enews @zurihall @stylecollective @AnitaPatrickson @warrenfieldbaker