Sam Milby On Engagement: 'The Right Person Is Worth The Wait'
We caught up with actor Sam Milby to talk a little more about his recent engagement to beauty queen Catriona Gray
There must be something in the air of Baguio City. While consistently low-key and private about his relationship with Catriona Gray, actor/singer Sam Milby gave Metro.Style a glimpse of his thoughts and feelings in his new chapter as the gorgeous beauty queen's fiancé.
The whole setting in Baguio City must have loosen up Sam and made him feel more relaxed amid the breathtaking scenery and the nippy weather. After all, Baguio is one of the actor's favorites.
"Baguio is one of my favorite cities not only because the people here are super friendly. I love it here. Mas chill s'yempre kaysa sa Manila though it is getting a little congested now," the actor laughed.
"But I love nature. There are people na mas mahilig sa dagat pero ako mas mahilig sa bundok. I love being in the mountains, I love the adventure of camping and climbing—that's me. I love that and that's why Baguio, especially with TPLEX making it a little bit easier, is [a favorite]," he enthusiastically explained.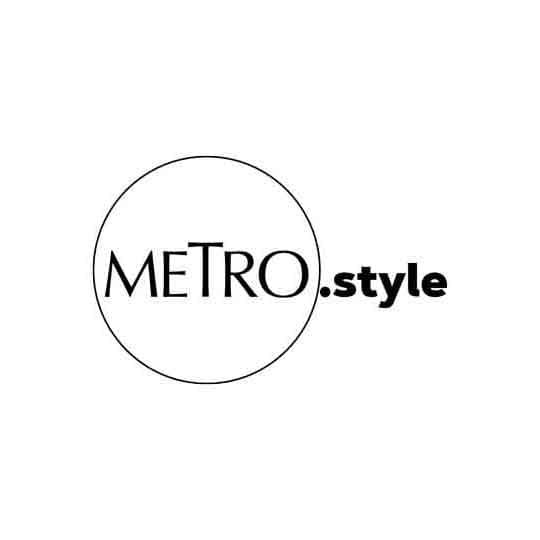 Sam Milby | Photography by NicePrint Photo
Sam recently visited Baguio City to grace the grand opening of the Avignon Clinic at Ayala TechnoHub in Camp John Hay. His relationship with Avignon Clinic is something he values so much ever since he started as the clinic's brand ambassador in 2019.
"I'm the very first endorser. The panganay. They got in touch with my management and then after trying their services, honestly, I've never felt so comfortable than I do with Avignon so I'm so happy to be a part of the family for four years now," Sam said.
"I'm getting older and honestly, I struggle more now keeping as fit as I was back when I was in my 20s. I was so surprised afterwards [after Emsculpt treatment], super sore iyong abs ko. It really works. Sobrang pawis din iyong tiyan. It really burns the fats and contracts the abs. It really helps," the actor explained, adding that he usually avails of Thermage and Empsculpt treatments at Avignon Clinic.
Asked what he likes about being with Avignon, Sam quickly responds that it's about the people and the quality of services.
"I love the people that work here. They really take care of you. They know what to do. It's always consistent with each visit you go to and its quality. Baguio is their third branch so far. If you want to get world-class treatment, then come to Avignon. I promise you you'll be taken care of and you'll feel comfortable. I am super happy being a part of this family. Now everyone here in Baguio can get the same treatment and you don't have to go all the way to Metro Manila," he said.
While Sam does look good, refreshed and more handsome and fit than ever, recent developments in his personal life may have contributed to his glowing countenance. Back in December 2022, rumor mills were active in saying that Sam and Catriona got engaged in Australia but the couple remained mum about it.
However, in February 16, 2023, Sam finally shared and revealed their engagement through an Instagram post. It was a picture of him and Catriona holding coffee cups bearing the labels "Mr. Milby" and "Future Mrs. Milby" with a caption that said: "I (FINALLY) put a ring on it! I love you my forever koala… now my fiancé." The following day, Sam posted another photo of him and Catriona in a motorcycle with the caption: "My ride or die. Of all the roads life took me down I'm grateful that they led me to you."
On the side lines of his ambassador duties in Baguio, Metro.Style asked how he's feeling about his new season and in the next chapter of your life. Though admittedly private and trying to be more low-key about his personal life, Sam couldn't contain his happiness and opened up about his feelings.
"I am definitely excited. I think there's always a lot of changes that are going to be happening but it's something I'm…I mean I'm turning 39 this year. Actually, when you think about it, I'm starting a bit later than most people. But you know, the right person is worth the wait. Of course," he began.
Seemingly trying to grapple with words, the actor candidly confessed his current feelings and said with a wide smile, "So and yeah, we're trying to plan the date and I'm excited to just get married and start a family."
Considering that his next season will see him as husband to Catriona and a future family man, Sam admits his dreams are a bit more different now.
Before he walks down the aisle as a groom, Sam Milby is set to fulfill his duties as Avignon Clinic ambassador and work on the upcoming horror film The Diary of Mrs. Winters opposite Judy Ann Santos-Agoncillo.
"I just want to be stable with work and be able to provide for the family that we're going to start. I want to have not too many kids. Maybe just two. Two lang. Maybe just a boy and a girl. But obviously, I'm not the one that's going to be giving birth so after one and she's like 'no, tapos na…' then okay, that's fine," he said grinning, evidently truly excited about his life milestone with Catriona.
Lead photos from NicePrint Photo and @jericksanchez via @catriona_gray