Sarah Geronimo And Matteo Guidicelli Are Married⁠—Here's A Look Back At The #AshMatt Relationship
Congratulations and best wishes to Sarah and Matteo!
Sarah Geronimo and Matteo Guidicelli are officially husband and wife. The couple, who has been in a relationship for about six years, tied the knot via a secret civil wedding ceremony on the evening of February 20. The very intimate event reportedly took place in Shangri-La hotel in Bonifacio Global City in Taguig.
Earlier that day, an article by PhilStar columnist Ricky Lo came out, stating that 31-year-old Sarah and 29-year-old Matteo were going to get married that day. He also wrote that according to his highly reliable source, "Matteo's family 'will be present.' It's not sure is Sarah's parents, Divine and Delfin, are attending." However, fans of Sarah spotted the Popstar Royalty taping for The Voice Teens, so many netizens easily dismissed the rumor as fake news.
It turned out it was a late-night event, and the public woke up to a shocking news the following day: "Matteo Guidicelli punches Sarah Geronimo's bodyguard during their civil wedding."
According to reports, Taguig police confirmed that Geronimo family's bodyguard Jerry Tamara filed a report against the actor for punching him in the throat. The reason for the altercation was said to have been caused by the unexpected arrival of Sarah's mother, Divine, who was reportedly only informed about the secret event by their bodyguard.
In an ABS-CBN News article, however, Matteo told Mario Dumaual via a phone interview, "Wala akong sinuntok."
The beginning of their wedded bliss may have been tainted by a controversy, but we hope things would get better for the married couple. Everyone deserves to be happy, after all. We also hope that the public would get to witness a bigger Sarah-Matteo wedding once they've settled family matters.
In the meantime, let's relive the #AshMatt relationship in the gallery below: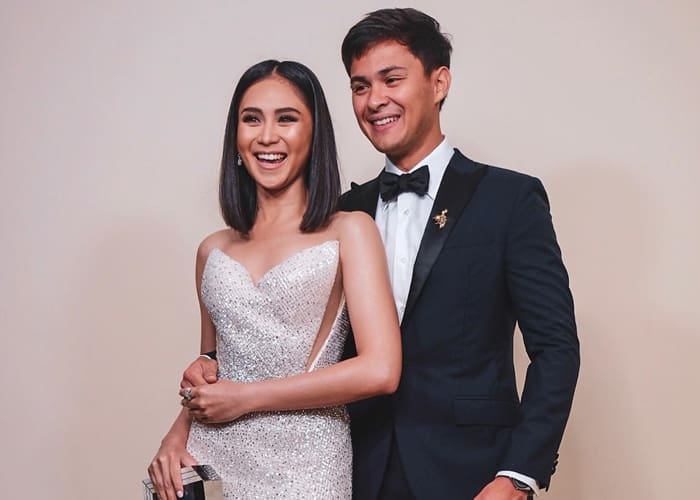 Matteo Guidicelli and Sarah Geronimo are Married
Matteo Guidicelli and Sarah Geronimo are Married
Lead photos from @matteog and Lito Sy