Scenes From Careless Music's Trade Launch
The record label just welcomed two new artists into its roster: Liza Soberano and Issa Pressman
Careless Music, founded by artist extraordinaire and record label chairman James Reid, is marking several milestones this year. At their recent Trade Launch, James, alongside Careless Music CEO Jeffrey Oh not only revealed two new artists joining their family but also shared exciting plans to expect from their group.
The Careless Music's Trade Launch, hosted by Debbie Then, kicked off with performances by their artists: dance group A-Team, Lesha, Massiah, Jolianne, Nadine Lustre, and James Reid.
In his opening remarks, James said after a video of the beginnings of Careless Music was shared with the guests: "We've come a long way, as you can see. When we started, we were just friends hanging around, disrupting the music industry… It all started with a dream that I have for myself, my music, my career." He added that with his dream turning into fruition, he now anchors the record label on "finding passionate and driven artists and sharing with them the opportunities that we've created and support to realize their own dreams on their own terms."
Jeffrey took to the stage next, and talked about the core of Careless Music. He said, "People always say, 'Why would you name a company 'Careless?' That's a common question… Careless means carefree. And being carefree is the ultimate version of being free… Truly being careless is truly being free… That's what Careless really means to us, it's that we never compromise on what we believe in. We never compromise on the music we want to make."
Check out the gallery below for some photos from Careless' Trade Launch: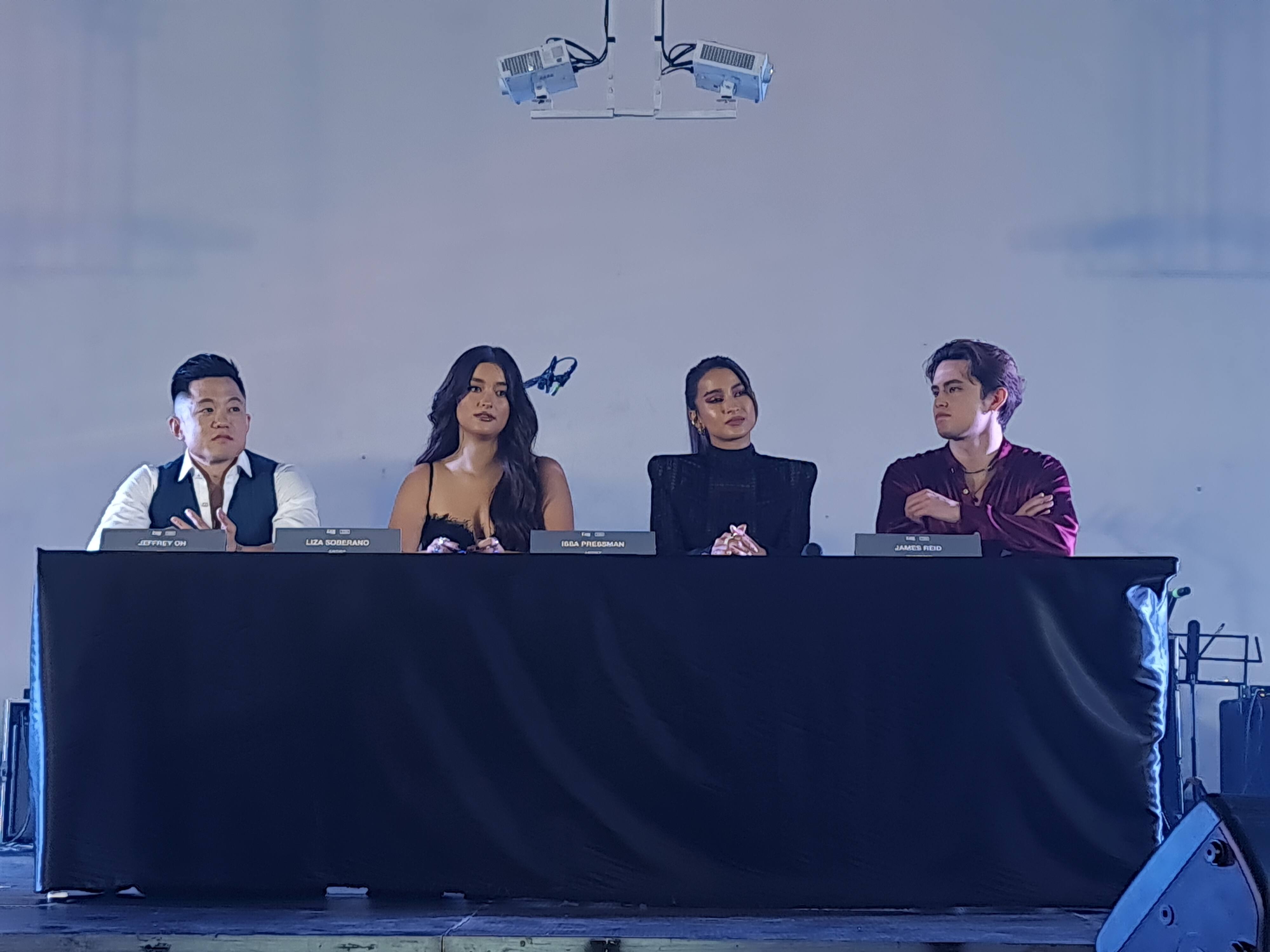 Photo Gallery
The reveal of Careless Music's two new artists followed, introducing Liza Soberano and Issa Pressman as the new members of this family. The two signed contracts with James and Jeffrey onstage, and delightfully shared how their collaboration with Careless began.
Issa said that James attended her birthday party last year, where she played the song "Losin' a Grip" which she co-wrote with record producer Marcus Davis, and that's when James asked her: "Do you have a label?" To which, she replied, "I was like, 'no!' That's how it started… It took time for me to think about it just because entering the music industry is a big step."
On signing up Issa, James shared, "One of the main reasons why we wanted to sign Issa Pressmanーwe've actually been talking about it for a very long time, for years actually. I'm glad that she finally took a leap of faith and signed with Careless. But she has a natural talent for songwriting and creating music. She has a creative eye." With her joining the roster of Careless, James wants to help her find her sound.
When it was Liza's turn to be launched, James expressed how grateful he is to have her on their team. He said, "I would say Liza is easily one of the biggest stars in the country, and we're really excited to partner with her. She's a very talented actress. She has an amazing voice that she's been hiding from everyone. That's what we're excited to bring out. You know, she has an eye for fashion. She has a deep understanding of pop culture, which is incredible. And she really is a force to be reckoned with. So, we're excited for everything we're doing in the Philippines and overseas as well."
Just as James was all praises for Liza, she was also vocal about how much she admires him. Replying to a question from Metro.Style during the press conference led by Careless Music PR Director Vani Altomonte, she talked about what it's like working with James: "It is a lot of fun working with him because he relates to the same sentiments as [mine] when it comes to creative expression. And that's actually what drew me and what really excited me about working with him, because I feel like nobody in the industry understands what artists go through [other] than, like, your co-artists. And so, he's pretty chill. More than anything, he's chill. He allows us to do whatever we want. Like before this event, he was telling me to just say whatever I want. He's cool."
Aside from these milestones with Liza and Issa, Jeffrey also shared that Careless Music started a partnership with record label Transparent Arts. "Through them, we are able to connect with the international market in terms of talent or the producers' side or the creative side," he revealed. Careless Music will also be releasing a mixtape and is gearing up for a domestic tour in 68 cities after their mixtape drops.
They're also excited about their Careless Sinulog concerts in Cebu in January 2023, hinting that there will be international artists joining this event. From there, the artists of Careless Music will be holding their first-ever international tour in the US and Europe, slated to happen from February to March 2023.
Congratulations, Liza, Issa, and the whole Careless Music team!