Seo Ye-Ji Is Named Metro.Style's Most Beautiful Korean Actress
The recently-concluded K-Drama "It's Okay to Not be Okay" owes a part of its success to its stunning leading lady, who breathed life into the character of the bold and beautiful Ko Mun-yeong
In tears, she looked at herself in the mirror while stroking the strands of her blunt, freshly cut hair. Ko Mun-yeong turned around and asked him, "How do I look?" With loving eyes, Moon Gang-tae responded, "You look pretty." He's not alone in thinking that about her.
This is from one out of the many memorable scenes in hit K-Drama It's Okay to Not be Okay. In Episode 7, Ko Mun-yeong cut her own hair but Moon Gang-tae stepped in and showcased some scissor-wielding skills to polish her haircut. Much more than a major beauty moment, it was a significant turning point in her life, symbolic of her setting herself free from a painful childhood memory.
"This is a character that you can feel like you're hurt with her and also feel like you've been healed with her," Seo Ye-ji says.
In the course of portraying this stylish character, Seo Ye-ji was evidently elevated to fashion and beauty icon status. While this 30-year-old (31 in Korean age) actress would say she's a comfort-over-fashion kind of girl and would most likely not wear some of this character's looks on her days off-duty as an actress, it can't be denied that it was epic how she fully immersed herself into the style and sensibilities of Ko Mun-yeong.
During a virtual press con prior to the premiere of IOTNBO, Seo Ye-ji shares, "Ko Mun-yeong is extremely unique and really has a color of her very own. So I tried to express a lot of those characteristics with what is seen from the outside, so hair, makeup, costume, and all of that. I think there's gonna be some things that my character wears that might even come across as a little odd to other people or difficult to understand why she would be wearing some things like that. But I try not to focus on the character being fashionable but someone who is extremely well expressive."
It was a healing drama, and its message of overcoming one's emotional wounds was sent loud and clear throughout the 16-episode series. But another thing became clearer: Seo Ye-ji is one incredible actress with a powerful on-screen presence, and only better things are sure to come her way from hereon.
A Seo Ye-ji retrospective
But the past is the foundation on which the present and the future are built. And the life decisions she made in the past seven years of her life continue to serve as the ingredients that help marinate her future into one delicious, tasty treat not just for her but also for the fans whose hearts she captured along the way.
Seo Ye-ji left South Korea to study and major in Journalism in Complutense University of Madrid in Spain for three years; this explains why she's fluent in Spanish.
Upon returning to Korea, the wheel of fate would turn and direct her to a path she never imagined would clear up for her. She was scouted by Made in Chan management agency, and after turning them down several times, Seo Ye-ji finally decided to give acting a try. She trained for three months, and as promised by her agency's CEO, she debuted right away after what would be considered a comparatively shorter amount of time than other actors in-the-making would usually train for. Though her debut came faster than usual, she still began her career later than many of her contemporaries, but that didn't hinder her from eventually making big waves in the industry.
She first appeared in TV sitcom Potato Star 2013QR3, and in that same year, she joined the cast of short film Love.
Although doubtful about being an actress in the beginning, Seo Ye-ji just naturally fell in love with the craft of acting and decidedly poured her heart into learning the ropes of the business. In an interview back in 2014, just about a year after her debut, she said, "My current dream is becoming an actress, I will learn and try harder in the future."
And she delivered well on that promise, as proven by the steady stream of projects she was blessed with in the years that followed.
Her on-screen personas
It wouldn't take long before Seo Ye-ji got cast in lead roles and as a member of the main casts in small screen projects that prove her being natural in front of the camera. In 2014, Diary of a Night Watchman featured her as a young noblewoman. In 2016's Moorim School: Saga of the Brave, she took on the role of a confident and hardworking lass left to take care of her blind father. Also in 2016, she appeared in Hwarang: The Poet Warrior Youth as a princess. 2018's Lawless Lawyer cast her as a righteous lawyer. And finally, the recent hit It's Okay to Not be Okay challenged her with a character who's a bestselling children's book author with an antisocial personality disorder.
Her star didn't only shine in her body of television work, Seo Ye-ji has had her share of the limelight in big screen projects, too. Her starring roles in movies are impressive in that they're pretty diverse: in Another Way (2017), she's a problematic woman who resorts to ending her life; in Stay With Me (2018), she's an up-and-coming actress; in Warning: Do Not Play (2019), she's a horror movie rookie director; and in By Quantum Physics: A Nightlife Venture (2019), she's a club manager. Other movies she was a part of were 2015's The Throne and Circle of Atonement, and 2016's Seondal: The Man Who Sells the River.
For someone who hasn't even been in the entertainment industry for a decade, these milestones prove her impressive range and genuine gift for acting.
Every Hallyu star has that one project that catapulted them into international fame. And for Seo Ye-ji, It's Okay to Not be Okay did that for her. It gave her a chance to work with more of the South Korean entertainment industry's most versatile actors, including her leading man, highest-paid Korean actor Kim Soo-hyun. The series marked a lot of firsts for this incredibly talented and gorgeous actress. And it proves to be the beginning of the next chapter in the bright career ahead of her.
"For the past few months, I lived as Ko Mun-yeong. Through the character who faced her trauma and healed her wounds, I personally underwent a lot of healing as well," she told Harper's Bazaar Korea. "It was definitely a struggle, but it also made me that much happier. I think she will remain in my memory as a character who continued to grow on her own." And in the same way Ko Mun-yeong experienced growth, she has also been instrumental in the maturity of Seo Ye-ji the actress. As she prepares to wow viewers again, all we can do for now is look forward to her next project and trust that she'll continue to have amazing feats. We know she will.
Seo Ye-ji emerges as the winner in Metro.Style's Most Beautiful Korean Actresses poll, with a total of 1,249,630 votes. To see the final tally, visit this page.
To see Seo Ye-ji's beauty evolution, check out this article. To read about her beauty secrets, click here. To know more fun facts about Seo Ye-ji, read this.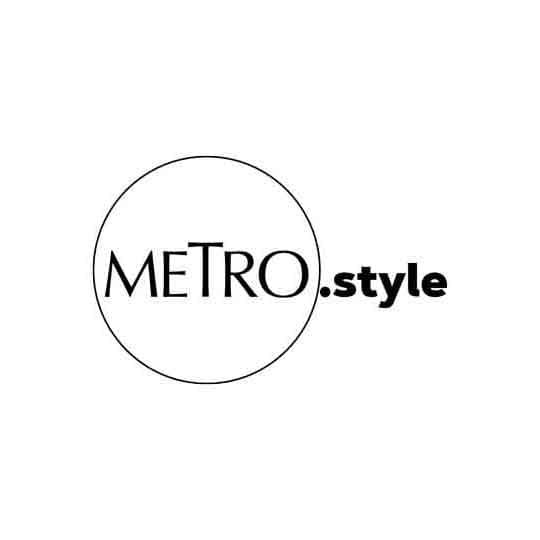 Seo Ye-ji emerges as the winner in Metro.Style's Most Beautiful Korean Actresses poll | Photo by Chun Youngsang for Netflix
Lead photographs by Chun Youngsang for Netflix