3 Things We Loved About SethDrea's "Saying Goodbye"
The series is lighthearted, heartwarming, and tear-jerking at the same time, and it highlights Andrea Brillantes and Seth Fedelin's undeniable chemistry
Andrea Brillantes and Seth Fedelin's much-awaited series, iQiyi's first Filipino local original Saying Goodbye, premiered last December 4, and we can't wait to say hello to the next episodes dropping every Saturday evening.
A result of the collaboration between leading Philippine media and entertainment company ABS-CBN and global streaming service iQiyi, Saying Goodbye is a YA series that stars Andrea Brillantes and Seth Fedelin, also known to millions of fans around the world as SethDrea.
In the series, we are introduced to Elise and Ricky whose paths fatefully cross at an old record store, fighting over the same album of their beloved artist: Yeng Constantino. Soon enough, their first meeting turns into an lasting friendship, all the more strengthened by their love for music, life and adventure.
In the gallery below, we list down the things we loved about the first episode of SethDrea's Saying Goodbye: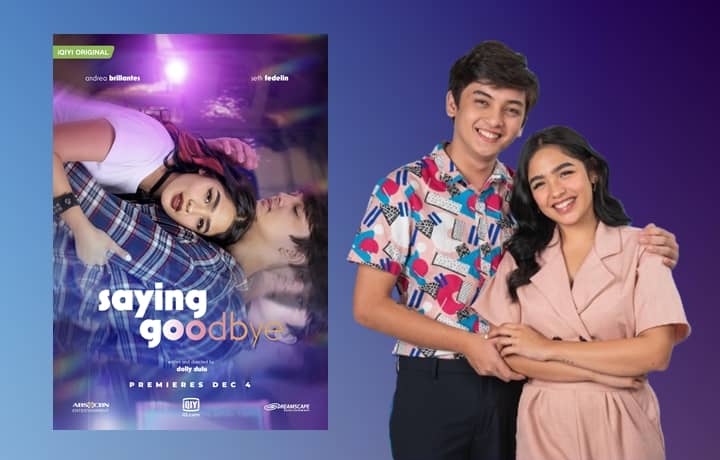 3 Things We're Loving About "Saying Goodbye"
Saying Goodbye, which is written and directed by Dolly Dulu, also stars Kobie Brown, Andi Abaya, Sunshine Dizon, Dominic Ochoa, Valerie Concepcion, Polo Ravales, and Bernard Palanca.
Andrea and Seth were first paired in the teleserye Kadenang Ginto. They also starred in the film Wild Little Love and the digital anthology series Click, Like, Share. Their last series, Huwag Kang Mangamba, just concluded last November.
Saying Goodbye is streamed exclusively on the iQiyi app and www.iQ.com, with new episodes available every Saturday, 8PM.
Lead photos from @dreamscapeph @iqiyiphilippines and Gradienta on Pexels