EXCLUSIVE: Miss U PH National Director Shamcey Supsup-Lee On Revolutionizing The Local Pageant Scene
With just two months left in the year, Shamcey is ending 2020 as a different—a better—person than she was when it began
Rebirth—if there's a word Metro Chats guest Shamcey Supsup-Lee chooses to sum up the 10 months of 2020 that have gone by, it's that.
The pandemic left no stone unturned and, really, forced many of us to reckon with the spiritual, emotional, mental, and even physical changes brought on by the circumstances. There was no getting around the consequences of what's proven to be an uncomfortable, testing, and generally tough year, but this beauty queen-turned-pageant director knew exactly what to do with the symbolic second life the COVID-19 crisis had given her. The fact that she'd considered it a chance to be reborn (instead of a painful death of our old, familiar lives and selves) is a testament to how she's approaching things positively.
On one hand, she wanted to be optimistic. On the other, she needed to be.
After all, she is a practicing architect, a business owner, a mom to two little children, and to top it all, the
national director of the Miss Universe Philippines!
The yearly Miss Universe Philippines competition—an event that's become so deeply ingrained in Philippine culture—has become her responsibility to overlook, her first task of the year being to save it from indefinite postponement due to the pandemic. Who wouldn't be stressed out?
It took four months of Shamcey thinking on her toes and continuously innovating but in the end, she managed to pull off big plans for the event, and in the process, even revolutionize beauty pageants as Filipinos have come to know them.
As we were joined by Shamcey Supsup-Lee on Metro Chats via Kumu's FYE Channel yesterday, she's safely tucked away in Bagiuo, counting down the days until coronation night scheduled to take place on October 25, Sunday.
For the biggest pageant fans, Shamcey has more good news to share with you. In case you missed it, there's a new digital series you should be checking out.
Ring Light, the first of its kind in the entire world, is now available for streaming on empire.ph and it's the first time Pinoy pageant fanatics are taken along on the journey to the crown. Designed to showcase the innerworkings of pageant life from ramp training and choosing advocacies to making meaningful friendships and tackling candidates' personal stories of growth, viewers get to see what it truly means to transform a woman into a queen.
Ring Light has a total eight episodes, and, know that with each subscription to the digital show, parts of the proceeds go to each of the candidates' chosen beneficiaries. (Learn more about the show and how to subscribe here).
Check out the highlights of our exclusive interview with Shamcey Supsup-Lee on Metro Chats via Kumu's FYE Channel: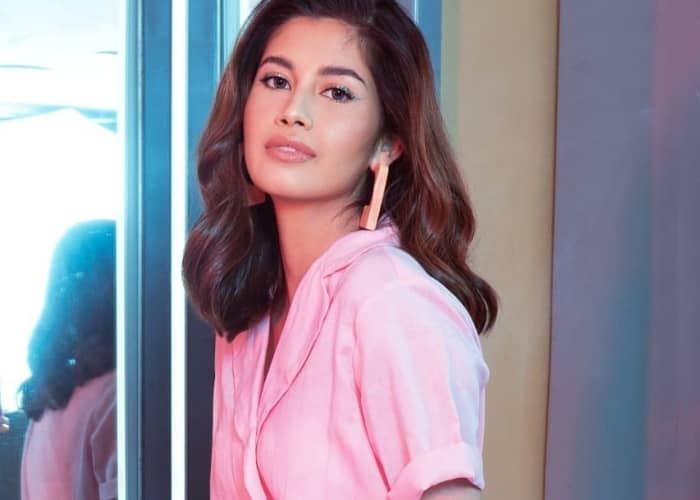 Shamcey Supsup-Lee on Metro Chats
Shamcey Supsup-Lee on Metro Chats
Check out other interview highlights from Metro Chats on Kumu's FYE Channel below:
Catch fresh episodes of Metro Chats on Kumu's FYE Channel every Thursday evening!
Photos from @supsupshamcey