Get To Know Shen Yue: China's Girl-Next-Door Charmer
Meet the young actress who won the hearts of the Chinese and international viewing public. It could be her relatability, her down-to-earth countenance or her classic beauty. One thing's for sure: Shen Yue is destined to be in the entertainment scene for the long haul
Shen Yue gracing the screen is a delight to the senses.
The actress has an approachable demeanor that lets you appreciate her beauty without being intimidated. She can be awkward but also look glamorous when the situation calls for it. She's the kind of star who makes you feel like she can be your good friend too.
She first gained attention from her work on the youth romance drama A Love So Beautiful and later exploded to even greater popularity when she starred as the female lead of the Meteor Garden remake. She recently starred opposite actor Jerry Yan, the male lead of the original Meteor Garden, on the romance comedy Count Your Lucky Stars.
To get to know more about the 24-year-old charmer, Metro.Style listed some essential info about China's new generation leading lady. Be prepared to be more enamored with her after going through fun facts about Shen Yue.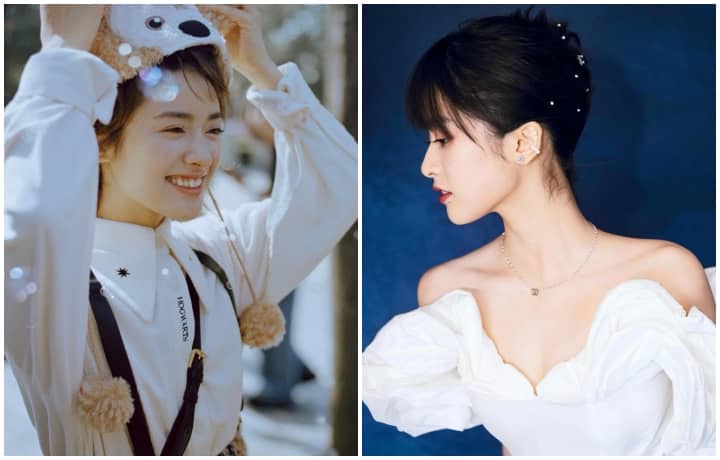 Photo Gallery
Photo Gallery
We also listed essential dramas where Shen Yue's star shone so brightly. These C-Dramas are guaranteed to leave your heart feeling warm and soft.
A Love So Beautiful. In this drama, Shen Yue adorably plays the role of Chen Xiaoxi as the girl-next-door crushing on her neighbor and classmate Jiang Chen (Hu Yi Tian). Experience falling in love for the first time again in this youthful drama. Will her crush remain unrequited? Find out and watch it!
Meteor Garden. Ah, a show that's quite familiar across generations of Filipinos. Shen Yue lands the role of Shan Cai in this latest remake of Meteor Garden. She is the impoverished but strong girl who finds herself attending an elite school with some of the most rich and popular guys—the "F4." The actress stars opposite actor Dylan Wang who is Dao Ming Si in this C-Drama iteration.

Another Me. A drama version of the film Soul Mate, Shen Yue switches things up by working on a drama that's friendship-centric this time. The actress essays the role of Lian Sheng who is best friends with Lin Qiyue (Chen Duling) since their school days. However, a rivalry breaks between the two as they fall for the same guy. The two fell out of touch and met again years after with new problems to deal with.

Count Your Lucky Stars. The new Shan Cai meets the OG Dao Ming Si! Shen Yue gets to star with actor Jerry Yan in an exciting romantic comedy. Shen Yue is Tong Xiaoyou, a struggling fashion designer who often experiences bad luck while Jerry Yan is Lu Xingcheng is editor-in-chief of a well-known magazine who's used to getting luck on his side and getting what he wants. Their luck and fate magically swapped because of an accidental kiss.

Enjoy Shen Yue's filmography as you take a break from the busyness and challenges of life. Catch her shows on streaming sites Netflix, iQiyi and WeTV.