In Photos: Shin Min-A And Her Leading Men Through The Years
Here are the Korean actors this "Hometown Cha-Cha-Cha" star has worked with in films and K-dramas
Shin Min-a is back with a rom-com with newly-released K-drama Hometown Cha-Cha-Cha. In the series, she stars as Yoon Hye-jin, a dentist described as pragmatic, and is "a lovable and shrewd Seoulite." From Seoul, her character moves to Gongjin to open her own clinic and start anew. In this fictional seaside village, she meets Hong Du-sik (Kim Seon-ho), known in the village as "Chief Hong," a jack-of-all-trades, all-rounder town hero.
Shin Min-a, who started out as a model, has been acting since 2001. Through the years, she has portrayed a wide array of characters in different genres ranging from romance, action, melodrama, rom-com, musical drama film, thriller, historical, fantasy-romance, and political drama. With each project, she has proven her talent and ability to captivate viewers with her serious gaze and bedimpled smile.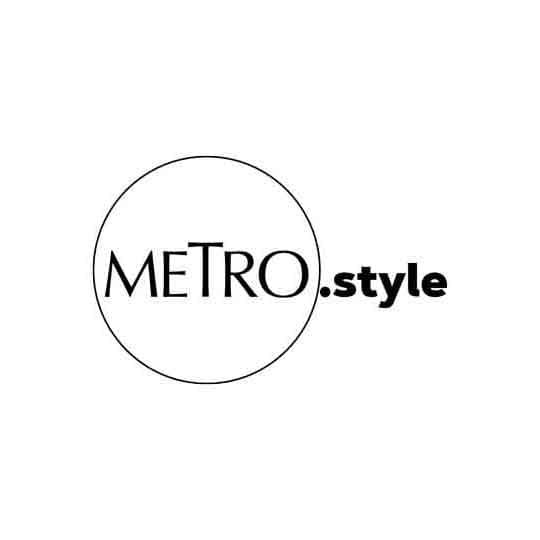 Shin Min-a | Photo by Shin Sun-hye, courtesy of Netflix
Prior to Hometown Cha-Cha-Cha, Shin Min-a's last rom-com series was 2015's Oh My Venus. And if you've seen that and her now-iconic K-drama My Girlfriend Is a Gumiho, you know that rom-com suits her very well. During the press conference of her latest tvN series that is available on Netflix, she was asked about how it makes her feel to be dubbed as the "rom-com queen." Shin Min-a said, "I feel pressure with the word 'queen.' I wouldn't use the word 'queen' because it's a little burdensome. I want to show my fans as many sides of me as possible, so I try to venture into other genres as well."
She did point out that after appearing in political drama series Chief of Staff in 2019 and the thriller film Diva last year, she wanted to return to the rom-com genre. Thankfully, Hometown Cha-Cha-Cha was offered to her, and she thought the script was "well-written with a solid storyline and a lot of wonderful characters." "I was drawn to the character Hye-jin," she added.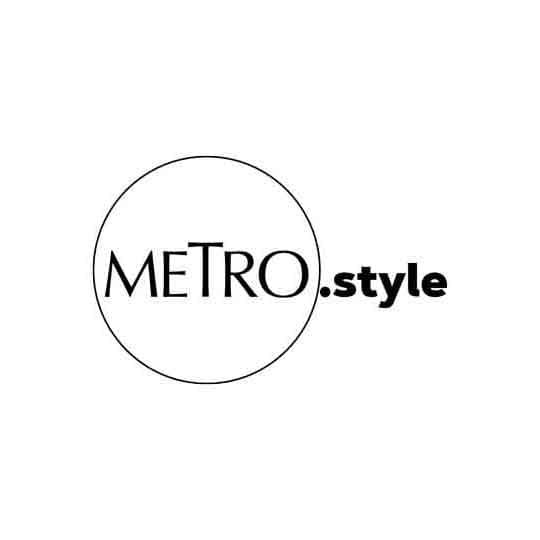 Shin Min-a at the press conference of "Hometown Cha-Cha-Cha" | Photo from tvN, courtesy of Netflix

From the time Shin Min-a and Kim Seon-ho's pairing in this series made headlines, the two have been making people excited with their visual chemistry alone. Dubbed as the "dimple couple," there's no denying they look so good together. And now, with four episodes of Hometown Cha-Cha-Cha, it's great to know that their chemistry goes beyond looks and makes hearts flutter with their palpable connection, too. The high viewership ratings of the series is proof of how effective they are as an on-screen couple.
On working with Kim Seon-ho, Shin Min-a said, "I really enjoyed acting on set with Kim Seon-ho. He's a really good person and a comfortable person to be around. I think our good chemistry and flexibility is portrayed through our acting." He, on the hand, describes her, saying, "Shin Min-a has good character and she's really nice."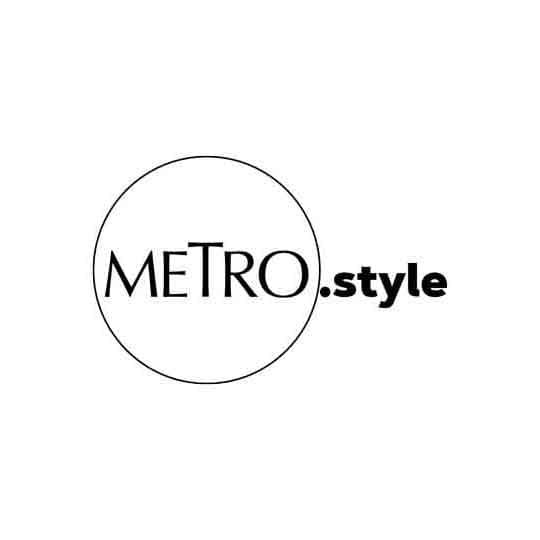 Shin Min-a and Kim Seon-ho in "Hometown Cha-Cha-Cha" | Photo by Shin Sun-hye, courtesy of Netflix
Check out the gallery below to go through Shin Min-a's filmography through the leading men she worked with through the years: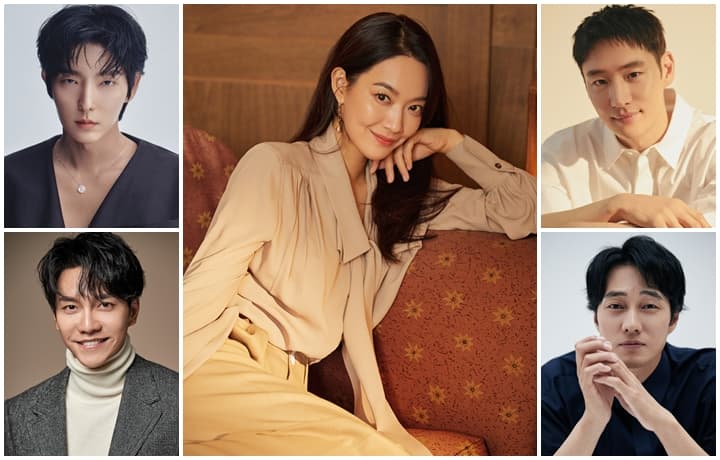 Shin Min-A Leading Men
Shin Min-A Leading Men
But, of course, we know who her real-life leading man is: actor Kim Woo-bin. And they've been dating since 2015. In an interview, Shin Min-a talked about her relationship with her boyfriend, who went on a hiatus after he was diagnosed with nasopharyngeal cancer. "Since we have the same career and we support each other, we say, 'Hwaiting!' to each other. I also hope Kim Woo Bin does well since he's making his return. We're cheering each other on," she said.
Hometown Cha-Cha-Cha is now available for streaming and download on Netflix. Catch new episodes every Saturday and Sunday.
Lead photos by Shin Sun-hye courtesy of Netflix (Shin Min-a), Waves (Lee Joon-gi), Hook Entertainment via HanCinema (Lee Seung-gi), Netflix (Lee Je-hoon), and 51k (So Ji-sub)