See The Pre-Birthday Video And Photos Of Sofia Andres & Daniel Miranda's Baby Zoe Natalia
The adorable little girl is turning one!
Sofia Andres and Daniel Miranda are celebrating another milestone: the first birthday of their baby Zoe Natalia. The road to #ZoeNatalia1stBday has begun, kicked off by a pre-birthday video by Theia Films that premiered on the couple's YouTube channel last night.
The lovely family also did a photo shoot with the Proudrad team. Sofia Andres and Daniel Miranda's pre-birthday shoot for Zoe took place at Palacio de Memoria in Parañaque—its staircase dressed up by event stylist Gideon Hermosa with lots of balloons and flowers in pink, peach, and white. The celebrity mom looked radiant, wearing a dress with French tulle and lace appliqué by Joe San Antonio, while her mini-me donned cute dresses by Little Daisy PH.
Another pre-birthday shoot by NicePrint Photo featured a similar styling by Gideon and showed Zoe in a traditional first birthday cake smash concept. For this shoot, Zoe wore pretty outfits by Irene Lee.
Back in June 21, Sofia Andres revealed that she and her boyfriend Daniel Miranda are now parents to an adorable little girl they named Zoe Natalia. The announcement, which came via a video that details her "life during pregnancy," coincided with Father's Day, which is Sofia's way of paying tribute to Daniel who's been nothing but a supportive partner and a doting dad.
The following day, Sofia's Metro.Style exclusive, in-depth interview was released, wherein the proud new mom opened up about her pregnancy journey, life as a mother so far, as well as her and Daniel's relationship.
Since revealing this new chapter in her life, Sofia has been very generous with content on their baby Zoe, updating her followers on just about anything about their little princess—from her baptism, the unveiling of her nursery, her first Halloween and, really, just her daily cuteness.
Now, as baby Zoe Natalia will turn one soon (she was born in November 24, 2019), Sofia and Daniel made sure to remember the days leading up to this momentous occasion with this special pre-birthday video and photo shoots.
Check out the gallery below to see their photos from Zoe Natalia's pre-birthday shoot: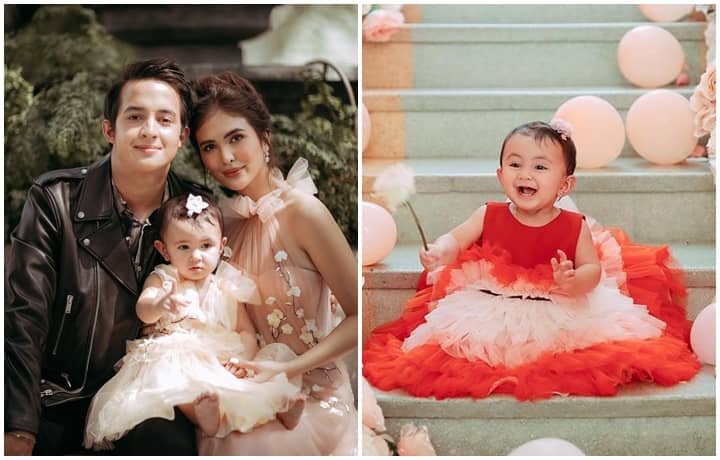 Photo Gallery
Check out Zoe's pre-birthday video below:
Photos by @theproudrad @niceprintphoto via @iamsofiaandres