In Photos: Star Magic Artists Tour Around New York City (Part 2)
Check out these celebrities hanging out in historic New York landmarks and tourist locations
After the success of the anniversary show of Star Magic's "Star Magic 30: Beyond the Stars" at Kings Theatre in Brooklyn, the Star Magic stars have been updating their social media pages with photos as they explored the streets of New York in style.
The artists toured every turn and corner to stop by NYC's busiest spots and famous landmarks. From Brooklyn's finest, the bustling Times Square, and Broadway shows, to the monumental Statue of Liberty sculpture, the artists marveled at the attractions day by day.
Check out the gallery below for travel photos of these stars in New York: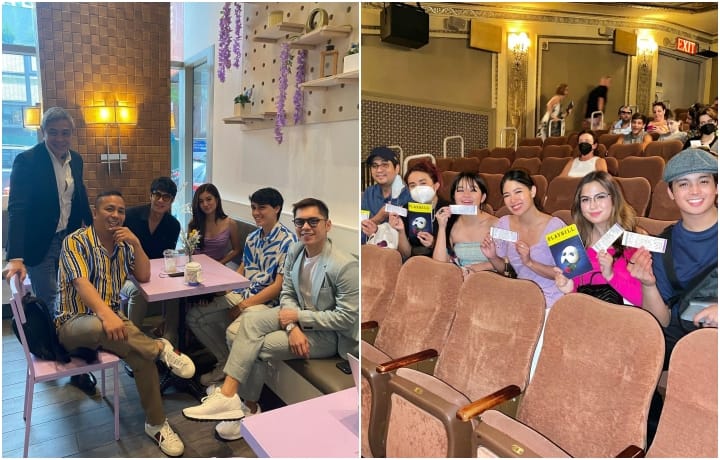 Photo Gallery
Photo Gallery
To mark its 30 years of magic in the entertainment terrain, Star Magic toasts to excellence as it continues to nurture and cultivate talents of top caliber. With its promising lineup of actors, performers, and artists, Star Magic keeps rolling the throttle and stays true to its goal of making it to the global market.
Lead photos from @ericnicolas_21 and @gigidelanaofficial | Gallery photos from @starmagicphils @gigidelanaofficial @chinitaprincess @donny @belle_mariano @kdestrada_ @belle_mariano @anqelaken @officialsabmusic @jose_liwanag @charliedizon_ @edward_barber @janineberdin