The Star Magic Artists At Kapamilya Strong 2022
See them take center stage with Star Magic head Direk Laurenti Dyogi and their managers, as they renewed their contracts. Plus, read about all the things you should look forward to from the premier talent management agency's 30th anniversary celebrations
Star Magic, the country's biggest and premier talent management agency, is celebrating its 30th anniversary this year. And its exciting lineup of activities, events, and collaborations was announced during the recent Kapamilya Strong 2022 event, where nine Star Magic artists renewed their contracts with ABS-CBN.
Along with the milestone of Star Magic, artists Jolina Magdangal, Zanjoe Marudo, Sam Milby, Gerald Anderson, Jake Cuenca, Shaina Magdayao, Erich Gonzales, Loisa Andalio, and Ronnie Alonte are starting yet another chapter with the network through this contract renewal.
Considering the pandemic and all the challenges ABS-CBN has been through recently, these Star Magic artists cannot help but express their gratitude for having been given the opportunity to once again entertain, delight, and inspire audiences from different parts of the world, and keep doing what they love.
As Robi Domingo, the Kapamilya Strong 2022 event host and a Star Magic talent himself said, these artists are one with ABS-CBN and "part of this shared mission to be in the service of the Filipino worldwide."
During the presentation at their media conference, Star Magic emphasized their commitment to continue discovering new faces, developing raw talent, training personalities to become multifaceted artists and responsible individuals to watch for, and "waving its wand in forming a constellation of the brightest stars."
"We all dream together to nurture the best Filipino artists and performers we can all be truly proud of," said Star Magic head Direk Laurenti Dyogi. And that's what the talent management agency is dedicating itself to more so this 2022.
Star Magic has branched out to different ventures, like Star Magic Studio and Star Magic Records, and collaborated with other brands and managers in its goal of expanding to uncharted territories and creating a diverse roster of world-class talents. Be it through strengthening its artists' skills in traditional means, establishing their presence in digital platforms, or bringing them to a global stage, the people behind Star Magic are passionate about serving as these artists' guiding light.
"Star Magic is always growing, innovating, and initiating projects that hone artist skill and highlight the relevance in the industry," said Star Magic manager Love Capulong. To which, Star Magic manager Monch Novales added, "We have also signed agreements with several third parties [such as Kumu and YouTube], to give our artists more platforms, to showcase and enhance their talents."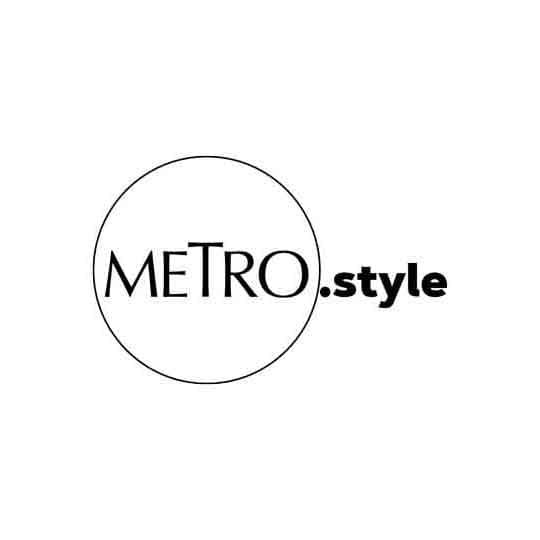 Zanjoe Marudo, Ronnie Alonte, Direk Laurenti Dyogi, Jake Cuenca, Sam Milby, and Gerald Anderson | Photo by Oly Ruiz of Metrophoto for Brands
As they mark their 30th year, Star Magic is all about "going beyond." Beyond the traditional, because their artists are highly visible and in-demand not just on mainstream media but also on digital. Beyond the stereotypes, because their diverse roster of actors, performers, and influencers caters to various audiences through various platforms. Beyond the boundaries, because their talents are no longer just local household names, they have also made waves in the international scene. Beyond the stars, because these Star Magic artists are much more than their star power, they also seek to become positive influencers on all platforms, who use their voices responsibly.
Among the biggest events and collaborations of Star Magic this year that everyone must look forward to are the return of the All-Star Games / Sports Fest and the Star Magic Ball (in collaboration with Creative Programs, Inc.). There's a new Star Magic catalogue, website, and lineup of international projects to look forward to. What's more, Metro will gather some of Star Magic's biggest and brightest stars again in one powerful anniversary cover.
Direk Lauren shared, "Imagine what we were doing during the pandemic at the time na talagang gipit, and now that we're slowly, tumatayo tayo nang husto. Mas nakikita natin mas lumawak 'yung mundo, mas maraming p'wedeng gawin, mas maraming p'wedeng puntahan."
He added, "We're venturing into a new era."
Happy 30th anniversary, Star Magic!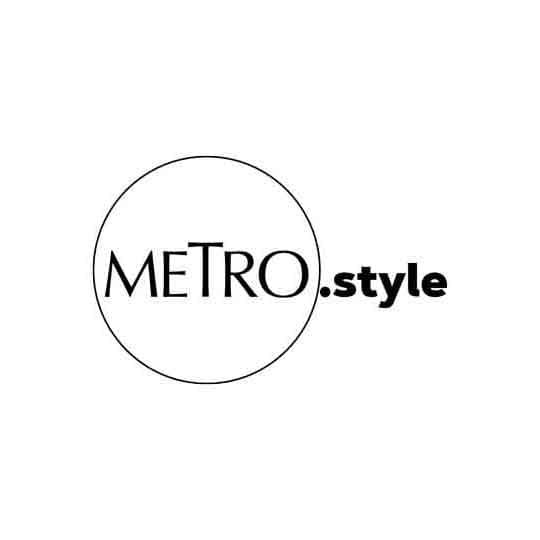 Erich Gonzales, Direk Laurenti Dyogi, Shaina Magdayao, Jolina Magdangal, and Loisa Andalio | Photo by Oly Ruiz of Metrophoto for Brands
Check out the gallery below for the statements of these Star Magic artists on what it means to them to be a Kapamilya, and see them take center stage at the Kapamilya Strong 2022 event with Direk Laurenti Dyogi and their managers: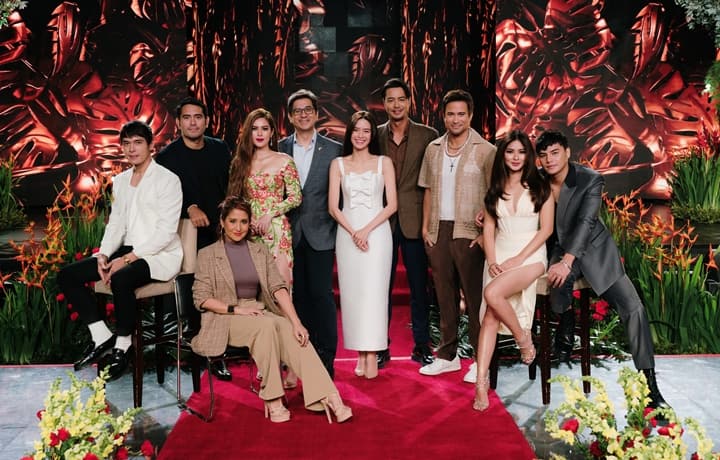 Photo Gallery
Photo Gallery
Photography by Oly Ruiz of Metrophoto for Brands, with Erron Ocampo
Creative direction: Chookie Cruz
Sittings editor: Grace Libero-Cruz
Shoot assistant: Keith Flor of Metrophoto for Brands