EXCLUSIVE: Stephen Baldwin Talks About His Latest Movie "Kaibigan" And His Next Projects In The Philippines
"The Filipino people are just so amazing," the Hollywood actor quipped, hinting at upcoming projects in the Philippines
The story of how Stephen Baldwin became part of the cast of the inspirational movie Kaibigan alongside both up-and-coming and seasoned Filipino actors is nothing short of amazing. And the best thing is, this may just be the beginning of this Hollywood actor's collaboration with Filipino talents.
Kaibigan, which is now showing in cinemas, is a Perkinspiredflix Film that has Tarny Perkins as its executive producer. Its plot revolves around two high school students, David Santos and Jake Anderson, portrayed by the "Perkins Twins" Jesse and Christian. The conflict between the two stems from the fact that they have different lifestyles and values, but a tragedy later changes their rivalry into friendship. Kaibigan has faith, friendship, and family values at its core, making it easily relatable.
In the film, the Perkins Twins are not siblings. Stephen plays the character of John Anderson, father to Christian's character, while Tirso Cruz III is Ed Santos, father to Jesse's character. Completing the cast are Cesar Montano, Jean Garcia, Lani Mercado, Boots Anson Roa, Alvin Anson, Victor Basa, Emmanuelle Vera, Anjo Damiles, Janina Vela, Danica Ontengco, and Carla Martinez.
Tarny Perkins, his wife Tess, and twin sons Jesse and Christian met Stephen when the Hollywood actor was in the Philippines once before. The Perkins are devout Christians, and so is Stephen, and it was their faith that really connected them on a deeper level.
"The parents of the Perkins Twins have a coffee shop inside the Church (and I'm really into coffee). So, that was kind of the genesis, working with the Church and the Perkins family was going there and we connected. And after that, Tarny and family got the idea for Kaibigan so we just kind of started talking about the idea," he tells Metro.Style. The Perkins family owns the Cup of Faith coffee shop which has branches in Pasig and Tuguegarao and soon in Cebu.
The Perkins Twins are a pop duo from California; they were born in the Philippines but raised in the US. Aside from being musicians, they're also champion athletes and academic scholars. Along with their American dad Tarny and Filipina mom Tess, they have been advocating against drugs, bullying, alcohol, smoking, and are promoting purity. When they had the idea of creating a film that can further champion their advocacies and beliefs, Tarny reached out to Stephen to have a small part in what they initially planned to be an indie film. Tarny called up Stephen and told him, "Would you come out and help us with this movie? We'll do a Skype call, we'll get you on video—we can't afford you—we'll give you just a little airtime." Three days later, Stephen called them back and said, "The Lord has called me to come out for two weeks to do this film for almost nothing."
With Stephen then expressing his full support for the film, the project was elevated to Hollywood film status, evident in its excellent production quality.
A born-again Christian, Stephen has been known for producing faith-based movies and TV shows, and Kaibigan is a perfect fit for the work that he's been doing in the secular entertainment industry. He believed in the project so much so he made sure to devote ample time to shoot the film and even take part in the promotions upon its release last December 4.
Kaibigan is a family-friendly film which he says is "so down-to-earth with its realistic positive message for young people."
Of his role in the film, he says, "In Kaibigan, I play Christian's dad. And the character I play is not a very nice guy until the end. He was like a bully dad. He'd always just try to beat his son up for the choices he makes and not being good enough at school and not making the right choices with his behavior. It's a little like an absentee father because the father is so busy with work and all these other things."
Stephen was extremely happy about the turnout of their premiere night (despite the bad weather that day, when classes and work were even suspended due to typhoon Tisoy) and the feedback they've been receiving about Kaibigan. Stephen shares, "The response has been, for me, overwhelming. We had 500 people at the premiere night. It's a lot of people for such an indie film, and it's not just the fame and the following of the Perkins Twins and their music and everything—that's half. The other half were just people who were looking for some good entertainment and a good positive message in the movie."
Because of how well received this project was, Stephen revealed that even as early as now, he and the Perkins family are already thinking of producing Kaibigan 2.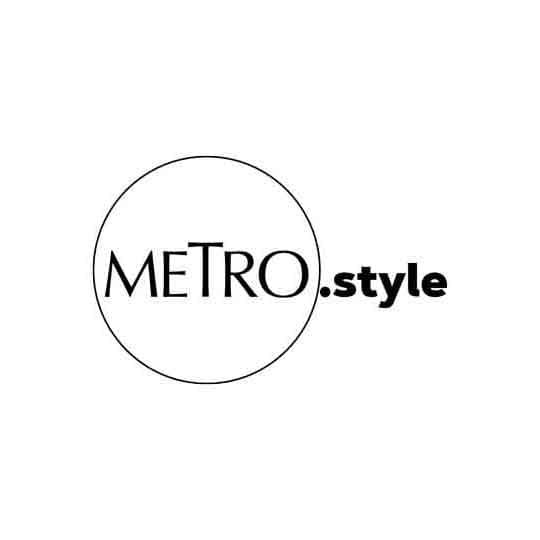 Jesse and Christian Perkins with Stephen Baldwin | Photo by Stephen Capuchino
Stephen is one of the famous "Baldwin brothers," with siblings Alec, Daniel, and William. He tells Metro.Style, "We came from a very middle class family. My father was a school teacher, so when my brother Alec started professionally acting and becoming successful, for the rest of the brothers, it was a very natural progression."
It was in 1986 when Stephen started his career as an actor. Two years later, he debuted in the American war film The Beast. Since then, his dossier has accumulated about a hundred projects that include TV shows The Young Riders, Mr. Murder, Cutaway, Scare Tactics, Harpies, The Celebrity Apprentice, I'm a Celebrity... Get Me Out of Here!, and Celebrity Big Brother, as well as films Born on the Fourth of July, Crossing the Bridge, Posse, Bitter Harvest, Threesome, 8 Seconds, Fall Time, The Usual Suspects, Fled, Crimetime, Scarred City, One Tough Cop, Friends and Lovers, Absence of the Good, The Flinstones in Viva Rock Vegas, XChange, Protection, Slapshot 2: Breaking the Ice, Lost Treasure, Shark in Venice, Let the Game Begin, Faith of Our Fathers, Magi, and The Least of These: The Graham Staines Story, among many others across the romance, comedy, action, thriller, romantic comedy, crime, and warm film genres. Millennials may know him, too, as the father of models Alaia and Hailey (who was recently married to singer-songwriter Justin Bieber).
Aside from being an actor, he's also a director, producer, and author. He has traveled to so many countries for work, but Stephen shared how he especially loves working with Filipinos. He says, "In 30 years, I've made about a hundred movies, so I've worked all over the world and I love sharing that when I come to the Philippines, the Filipino people are just so amazing. I'm married to a Brazilian woman for 30 years and the Brazilians have a similar reputation of just being down-to-earth and friendly, so that's one of my biggest loves and attractions for the Philippines."
And it is for this reason that Stephen is looking forward to collaborating with more Filipino talents. He reveals, "There's a television series I'm developing right now for the Philippines."
Stephen's experience in and knowledge of the entertainment industry will surely be a welcome boost in the local showbiz scene.
Kaibigan is now showing! Check the movie's Facebook page to see where you can catch it!
Produced by Grace Libero-Cruz
Photographs by Stephen Capuchino
Shot on location at Las Flores, Podium mall
Special thanks to Tarny Perkins