6 Things You Need To Know About Steven Yeun, Oscars 2021 Best Actor Nominee And "Minari" Lead Actor
If you're not a fan of him yet, you will be now
You might know him as Glenn, Little Cato, or even Conan O'Brien's non-official Korean-American ambassador, but no matter how you were introduced to this actor, can we all agree that he's an absolute gift to the industry and humanity as a whole?
The first-time Oscar nominee Steven Yeun is in the running for the coveted Best Actor award at the 93rd Academy Awards happening right now, as of this writing. The recognition comes after the consistent praise he received for playing Jacob, an ambitious Korean immigrant and patriarch of the Yi family in the critically-acclaimed film Minari; the film itself was nominated for five more Oscars, including Best Original Screenplay, Best Achievement in Music, Best Supporting Actress (veteran actress Youn Yuh-jung won and is the first Korean to receive an Oscar for it), Best Director, and Best Picture.
The Father's Anthony Hopkins won the Best Actor award at the Oscars 2021. Others who were nominated for this category were Riz Ahmed for Sound of Metal, Chadwick Boseman for Ma Rainey's Black Bottom, and Gary Oldman for Mank.
Longtime fans of Oscar nominee Steven Yeun are rejoicing in how he's finally made it to the big league after debuting onscreen in 2009. Despite a varied body of work and much talent to be spoken of, he's remained under the radar and underrated in the mainstream, until now.
Minari, a classic tale about an Asian immigrant family trying to chase their own version of the American dream, has him bringing to life a character whose optimism belies the conflicts within; all Steven Yeun's Jacob wants is to make his family proud and keep his commitment of uplifting their lives to his wife, but the difficulties he faces in making those things come true bring on wave after wave of self-doubt and frustration.
It's a tough character to crack, and yet Steven Yeun manages to make his inner light shine through as the movie progresses. We see him fall from grace then get up again (and again, and again, and again), and in the end, shows us what it really means to turn what appears unreachable and impossible into a reward you can touch with your very own hands and feel in your heart.
It's a great movie to watch (and as Filipinos, seeing a family face the challenges of adapting to a foreign life far from home is sure to tug on heartstrings), so make sure you don't miss it.
In celebration of Steven Yeun's first-ever Oscar nomination, the biggest accolade of his career by far, here are some of the best things to know about the actor. Check the gallery below: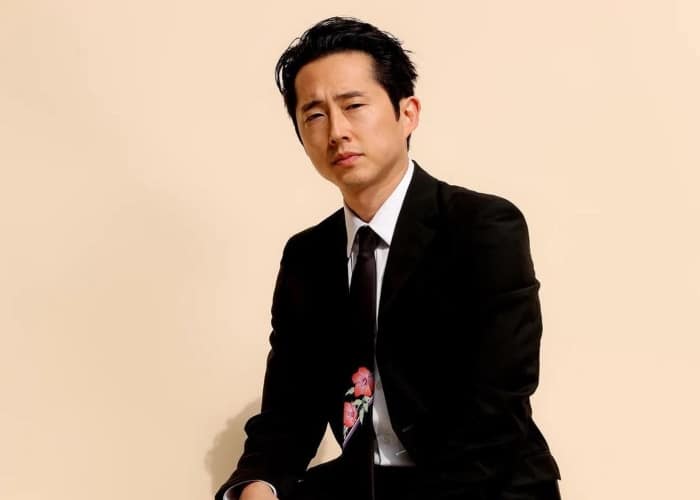 All About Steven Yeun
All About Steven Yeun
Lead photos from @minarimovie @stevenyeun