This Photo Shoot Of Jo Bo-Ah & Lee Dong-Wook Is Making Us Excited About "Tale Of Gumiho"
The photos are understatedly sexy, and they give us a sneak peek of the chemistry between these two stars
New K-Drama Tale of Gumiho is premiering tomorrow! Starring Lee Dong-wook and Jo Bo-ah, the drama fantasy series from tvN tells the story of a male gumiho (nine-tailed fox) who settles in the city and a producer in charge of a show that features urban myths.
To promote their new TV series, Lee Dong-wook and Jo Bo-ah did an interview and pictorial with Dazed Korea magazine—a sexy and whimsical concept that gave a glimpse of the kind of electrifying chemistry these two talented actors are expected to display on-screen.
In their interview with the publication, they revealed that working on this drama was what introduced them to each other. Although this is the first time they're working together, that didn't affect their working relationship—in fact, it helped them in a sense that they get to learn from one another.
"I learned that Bo Ah is very mature, thoughtful, and deep. She's so dependable that I rely on her a lot on set, to the extent that there are actually times when it seems like I'm the younger one," says the 38-year-old actor about his 29-year-old leading lady.
Similarly, Jo Bo-ah has nothing but great words to say about her on-screen partner: "Even though he's my senior by far [as an actor], he treats me like an older brother, in a familiar way that makes me feel really comfortable. He's also very considerate and tries to go along with my flow in terms of conversation or working style."
Check out the gallery below to see some photos from Jo Bo-ah and Lee Dong-wook's Dazed Korea photo shoot as well as behind-the-scenes snaps from the set of Tale of Gumiho: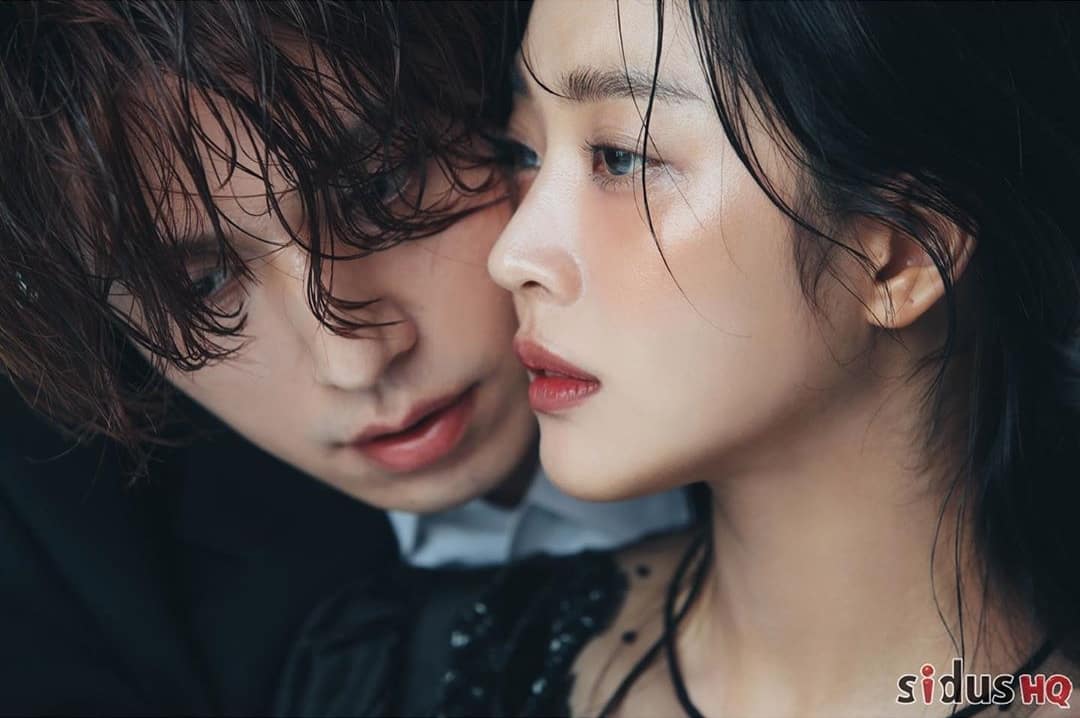 Jo Bo-Ah & Lee Dong-Wook Shoot And BTS
Jo Bo-Ah & Lee Dong-Wook Shoot And BTS
Lee Dong-wook was last seen in the 2019 OCN psychological thriller Hell is Other People, while Jo Bo-ah last starred in the 2020 K-Drama Forest which actually shot some scenes in Manila.
Tale of Gumiho will premiere tomorrow, October 7, and will be available on VIU and iQIYI.
Photos from Sidus HQ via @xxadoraa, @leedongwookofficial, and @tvndrama.official