Tay Tawan And New Thitipoom In Manila—Here's Everything We Discovered About Them At Their Press Con
The "Dark Blue Kiss" actors share their thoughts on their return to the Philippines, what they're excited to try here, and more!
During the pandemic, many Filipino viewers met and fell in love with them onscreen, fueling fangirl/fanboy hearts and wishing to see them in person. Fast forward to more than two years under lockdown, Thai actors Tay Tawan and New Thitipoom, who starred in the 2019 TV series Dark Blue Kiss, are back here in the Philippines for their second fan meet—and they are just as excited as their Filipino fans (or PolCas) about this reunion of sorts!
During the press conference for the Tay & New Manila Fanmeet: Beyond Limitless, we got to know more about the pair. They expressed their delight in being in the country again, saying that the welcome they experienced during their first visit four years ago is as warm as what they're feeling now.
Giddy and all smiles as they received much love, cheers, and laughter from the crowd, they gamely answered questions about themselves. From the different Filipino food that they're looking forward to eating here to Filipino celebrity collaborations they hope to have in the future, read about what Tay and New have to share below: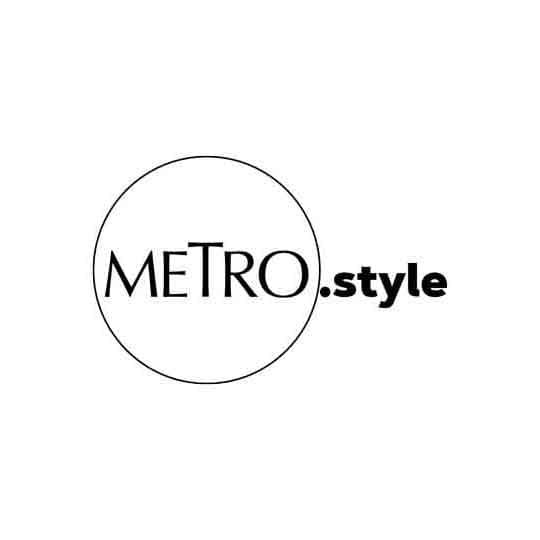 Thai actors Tay Tawan and New Thitipoom | Photo by Vyn Radovan
Filipino food must-tries
We loved Tay and New in their TayNew Meal Date show, where they go to different dining spots to sample dishes and recommend the best each place has to offer. If they're ever going to film the show here in the Philippines, New says that he wants to taste kare-kare and halo-halo. Tay, on the other hand, goes for classic must-tries like adobo and sinigang.
Traveling the Philippines
Given the chance, they wouldn't pass up on the opportunity to go around and visit many destinations in the Philippines! Tay's top choices are Boracay, Cebu, and the Banaue Rice Terraces. New, meanwhile, dreams of seeing the magnificence of the Chocolate Hills in Bohol.
Future collaborations
When Metro.Style asked Tay and New about the local artists who they want to possibly work with in the future, they have a few names in mind. Being friends for years with actor and singer Khalil Ramos, Tay says he wants to sing with Khalil. He also mentions Robi Domingo—whom Khalil previously mentioned looked like Tay! Meanwhile, New shared that he wants to collaborate with TV host and actor Richard Juan.
The switch of Pete and Kao
While most fans already know this, Tay and New told the story once again during the fanmeet. Originally, Tay was supposed to play Kao, and New, Pete. However, during the first shooting day, Tay recounted how the director said that he looked like the meaner person—which fits the character Pete more. "Then we switched," he recalls. And that's how we got one of our favorite onscreen couples!
Then versus now
When asked about how they changed since their last visit, Tay had a thoughtful answer. "We grew up," he muses. "We're still TayNew—but more aging and experienced." But most importantly? "Happier."
The second Philippine visit
Tay and New talked about their first fanmeet, where they felt sad to spend only two days in the country back in 2018. But for this trip, they're delighted to have a full four-day stay. "We plan to explore," says Tay. New adds, "We will explore everything." The latter also revealed that this specific trip is the first time he woke up late in a while—and that this doubles as a real vacation.
The Tay & New Manila Fanmeet: Beyond Limitless is presented by GMMTV, Rise Media, and Globe.
Check out the gallery below for more photos from the press conference for Tay & New Fanmeet: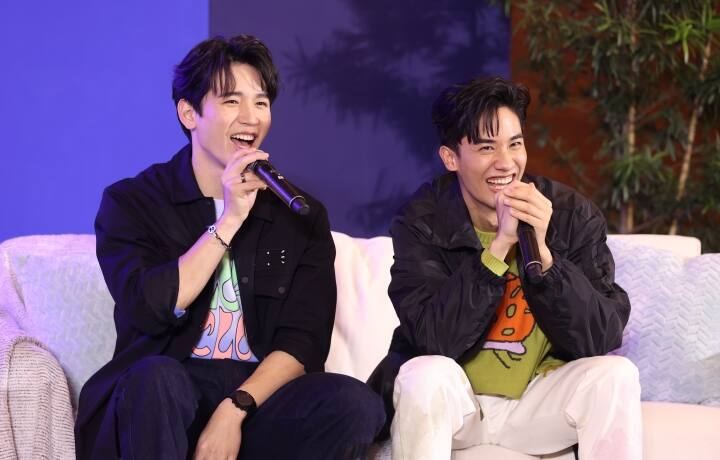 Photo Gallery
Photo Gallery