Recap: The Best K-Drama Couples Of 2020—RiRi, MoonMoon, LeeEul, And More!
Because love is in the air this February, we're taking a look back at the most memorable K-drama couples last year
The first thing that typically excites K-drama fans whenever there are updates on a new series is the fresh pairing it brings together. Since K-dramas aren't likely to repeat on-screen couples, it's exciting to see the actors and the actresses get mixed and matched until viewers get the OTP (one true pairing) they'll love even several years down the line.
Throughout the years, we've seen unforgettable K-drama couples who still make people's hearts flutter and ache. There are Gong Yoo and Yoon Eun-hye (Coffee Prince), Rain and Song Hye-kyo (Full House), Lee Min-ho and Ku Hye-sun (Boys Over Flowers), Hyun Bin and Ha Ji-won (Secret Garden), Kim Soo-hyun and Jun Ji-hyun (My Love from the Star), Song Joong-ki and Song Hye-kyo (Descendants of the Sun), among many others.
In 2020 alone, K-drama fans were overwhelmed with couples to ship! RiRi (Capt. Ri Jeong-hyeok and Yoon Se-ri in Crash Landing on You), LeeEul (Lee Gon and Jung Tae-eul in The King: Eternal Monarch), MoonMoon (Moon Gang-tae and Ko Moon-young in It's Okay to Not be Okay), and DoDal (Nam Do-san and Seo Dal-mi in Start-Up) are just four of the pretty long list of on-screen pairings that displayed great chemistry.
Check out the gallery below for our picks for the best and most memorable K-drama couples of 2020:
*Note: We only included the dramas that concluded in 2020.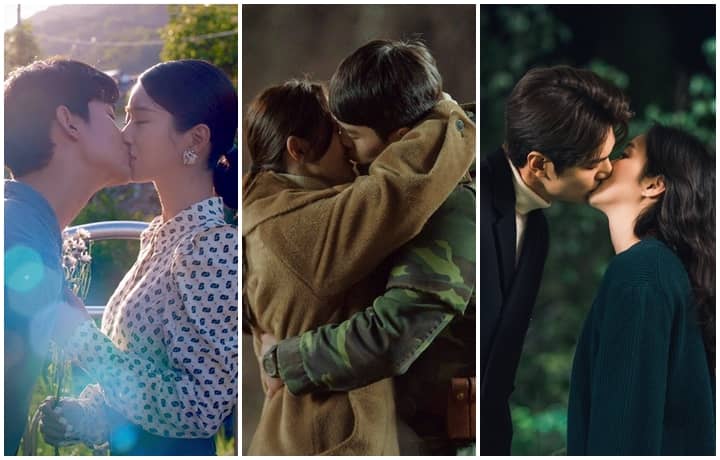 The Best K-Drama Couples Of 2020
The Best K-Drama Couples Of 2020
Which K-drama couple of 2020 is the best for you? Let us know via our social media pages! We'd love to hear your thoughts!
Lead photos from SBS and tvN