10 Talented K-Drama Actors Who Deserve More Love And Attention
Are you a fan of them yet?
Here is a list of arguably underrated K-drama actors who deserve more love and attention.
There's indeed no shortage of talent, charm, and good looks in K-dramaland. Perhaps you're already a fan of famous Korean actors and heartthrobs like Hyun Bin, Park Seo-joon, Song Joong-ki, Kim Soo-hyun, or Ji Chang-wook. But there are many others in the K-drama scene that may not be as popular as them in the Philippines but are definitely remarkable in terms of acting chops as well.
We've given you initial lists of underrated Korean actors and actresses; now, we're training the spotlight on more handsome gents who also have that ability to capture audiences with their impressive portrayals and noteworthy performances.
Check out the gallery below to see these actors whose K-dramas we recommend you check out: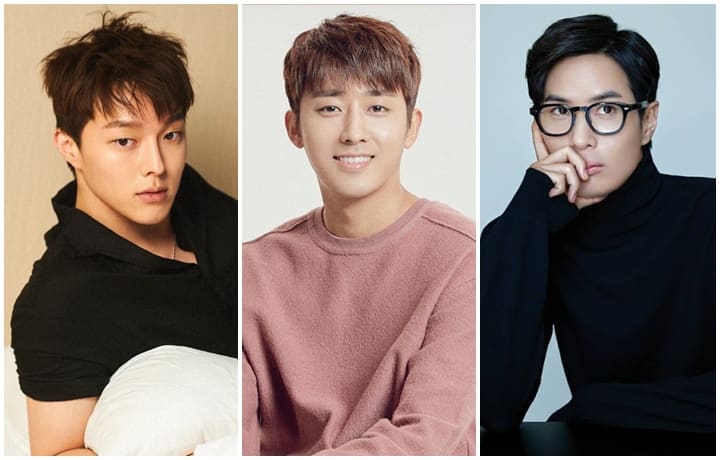 Underrated Korean Actors We Love
SWIPE LEFT OR RIGHT
TO NAVIGATE BETWEEN PAGES
Kim Ji-Seok
Photo Credit: J Story Company
Kim Ji-Seok in "My Unfamiliar Family"
Photo Credit: @kimjiseok16
Lee Sang-Yeob
Photo Credit: @ungbinens_official
Lee Sang-Yeob in "Once Again"
Photo Credit: KBS2
Son Ho-Jun
Photo Credit: YG Stage
Son Ho-Jun in "Was It Love?"
Photo Credit: JTBC
Sung Hoon
Photo Credit: @sunghoon1983
Sung Hoon in "Love Ft. Marriage and Divorce"
Photo Credit: TV Chosun
Namgoong Min
Photo Credit: @min_namkoong
Namgoong Min in "Awaken"
Photo Credit: tvN
Go Kyung-Pyo
Photo Credit: The Star
Go Kyung-Pyo in "Private Lives"
Photo Credit: JTBC
Yoo Yeon-Seok
Photo Credit: King Kong by Starship
Yoo Yeon-Seok in "Hospital Playlist"
Photo Credit: tvN
Joo Won
Photo Credit: Santa Claus Entertainment
Joo Won in "Alice"
Photo Credit: SBS
Jung Il-Woo
Photo Credit: 9ato
Jung Il-Woo in "Bossam-Stealing Fate"
Photo Credit: MBN
Choi Tae-Joon
Photo Credit: Huayi Brothers
Choi Tae-Joon in "So I Married the Anti-Fan"
Photo Credit: Naver TV
Jang Ki-Yong in "My Roommate Is A Gumiho"
Photo Credit: iQIYI
Lead photos from YG Stage, Marie Claire Korea, and King Kong by Starship