We're Convinced That Daniel Padilla Is The Perfect Leading Man Because Of These 5 Reasons
You should be, too!
When Daniel Padilla makes headlines, it's always for something big.
And make the headlines he did earlier this week when he got into a motor accident and didn't just live to tell the tale, but showed us all what a heart of compassion truly looks like.
In case you missed it, what happened was Daniel was in his beloved Ford Mustang driving through Quezon City's thoroughfares when a tricycle driver accelerated and smashed into the back of his car. Anyone who knows Daniel knows that he loves the items in his vintage collection, and a car like that definitely takes the top spot or one close to it. And by the way—the Mustang, which is actually a replica of that one featured in film Gone in 60 Seconds, costs about 5 to 7 million pesos.
Other people would be livid. But just as the title of this article suggests, Daniel Padilla is not like other people.
DANIEL FORD "DJ" PADILLA ⬅️ that right there is a man with a good heart! 💞💞💞 @Estrada21Karla, thank you for being a role model to a single mom like me, I hope I raise my kids well the way you did. 👑👑👑👏👏👏 https://t.co/kjAcXUyoau

— 🌸SweetButPsycho🌸 (@ladygeorghie) August 12, 2020
Instead making a fuss in the scene, he calmly stepped out of his vehicle to inspect the damage (which, fortunately, was not heart attack-level bad), and spoke to the offending tricycle driver. In the end, it was Daniel who handed the driver cash to get his tricycle fixed and without fanfare, drove away to where he was going.
The Internet was on fire with the news when this happened a few days ago, and all it did was to fan the flame of all KathNiel supporters out there.
There was only praise to be given to the young actor, and for good reason. He did a stellar job of keeping a level head, and, in a time when an ordinary tricycle driver likely would have difficulty finding the budget to repair the one and only tool of his trade, he extended help, too.
After that incident, he also chatted with his friends about what happened; and even talked about his girlfriend Kathryn, saying that she's a "genius" and that she doesn't need to fix herself up to look beautiful.
It has all made us think about Daniel as a leading man—and why he's so deserving of the title!
We definitely think that he's a leading man in more ways than one, all of which we listed down.
Check out the gallery below: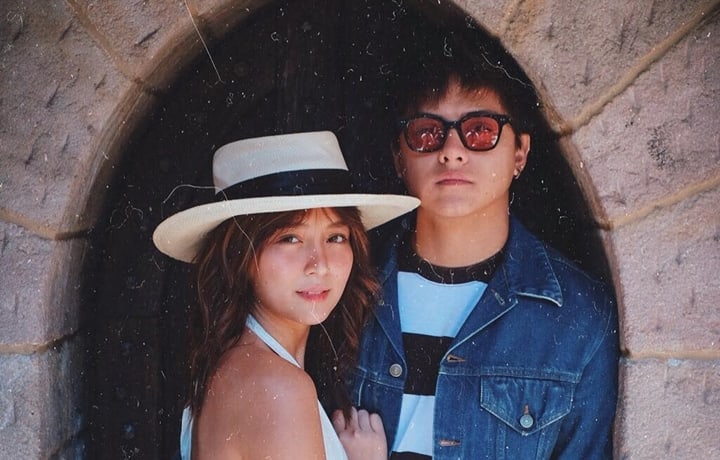 Daniel Padilla
Daniel Padilla
Are there other reasons why you think Daniel is the perfect leading man? Let us know!
Lead photos from @bernardokath @supremo_dp