In Photos: All The Winners Of The 2020 Buil Film Awards
Seo Ye-ji, the winner at Metro.Style's Most Beautiful Korean Actresses campaign, received the Popular Star Award
The 2020 Buil Film Awards, hosted by newspaper Busan Ilbo, held its award ceremony yesterday at the Bexco Auditorium in Busan. It's a part of the ongoing 25th Busan International Film Festival (BIFF), one of the most important film festivals in Asia that's held annually; its 2020 edition was launched last October 21.
This year marks the 29th award ceremony of Buil Film Awards that happens annually every October; the award-giving body has been around since 1958 but had a 34-year hiatus from 1974 to 2007 until it was finally relaunched in 2008.
The 2020 BIFF, which will be held until October 30, is screening 192 films from 68 countries. At this film festival, there are usually opportunities for audiences to meet the filmmakers—however, because of COVID-19, face-to-face interactions have been limited. But undoubtedly one of the highlights of this year's film festival is the 2020 Buil Film Awards' red carpet event that was graced by the likes of Lee Byung-hun and Seo Ye-ji, who both received awards.
Lee Byung-hun was named the Best Actor for his movie The Man Standing Next, for which he also received acting awards from the 56th Baeksang Arts Awards and 25th Chunsa Film Art Awards this year.
Meanwhile, Seo Ye-ji, who received the Popular Star Award at the 2020 Buil Film Awards for By Quantum Physics: A Nightlife Venture, was also recently recognized at the 2020 Best Brand Awards with an Actress of the Year award for her performance in It's Okay to Not be Okay. Seo Ye-ji also topped Metro.Style's Most Beautiful Korean Actresses online poll.
At last year's Buil Film Awards, the movie Parasite took home six awards: Best Film, Best Supporting Actor (Park Myung-hoon), Best Supporting Actress (Lee Jung-eun), Best Screenplay (Bong Joon-ho and Han Jin-won), Best Cinematography (Hong Kyung-pyo), and Best Music (Jung Jae-il).
Check out the gallery below to see all the winners of 2020 Buil Film Awards: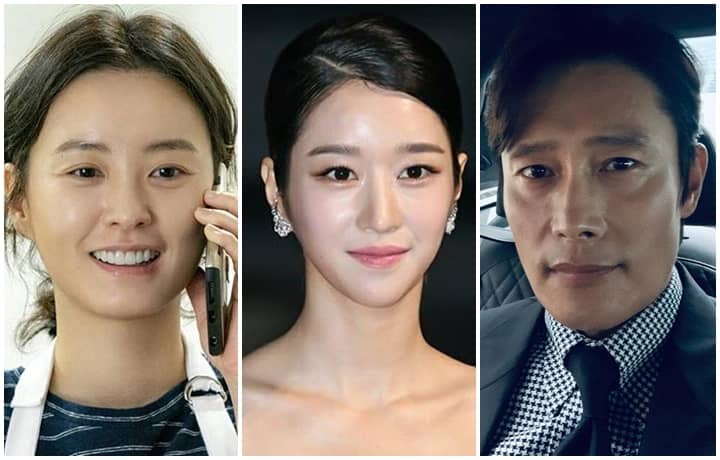 2020 Buil Film Awards Winners
2020 Buil Film Awards Winners
Congratulations to all the winners!
Lead photos from @jungyumidaily, @seoyeajiluv, and @byunghun0712