ICYMI: Here Are The Korean Artists Who Won At The 2020 SBS Drama Awards
The stars of hit SBS dramas "The King: Eternal Monarch," "Stove League," "Dr. Romantic 2," "The Penthouse: War in Life," and more were recognized
The 2020 SBS Drama Awards was held on December 31 at the SBS Prism Tower in Seoul, hosted by Shim Dong-yup and Kim Yoo-jung. Those who presented the awards were those with upcoming SBS dramas: Lee Je-hoon and Esom for Taxi Driver, Gong Myung for Hong Chun Gi, and Jang Dong-yoon for Joseon Exorcist.
The awards ceremony has been around since 1993, and is held annually to recognize the outstanding achievements of the K-dramas aired via SBS.
This year, SBS treated K-drama fans to a long list of highly entertaining and commendable titles, such as The King: Eternal Monarch, Stove League, Do You Like Brahms?, Alice, Dr. Romantic 2, Good Casting, Backstreet Rookie, Hyena, Nobody Knows, and The Penthouse: War in Life (which is confirmed to have seasons 2 and 3).
Check out the gallery below to see the Korean actors and actresses who won and graced the event: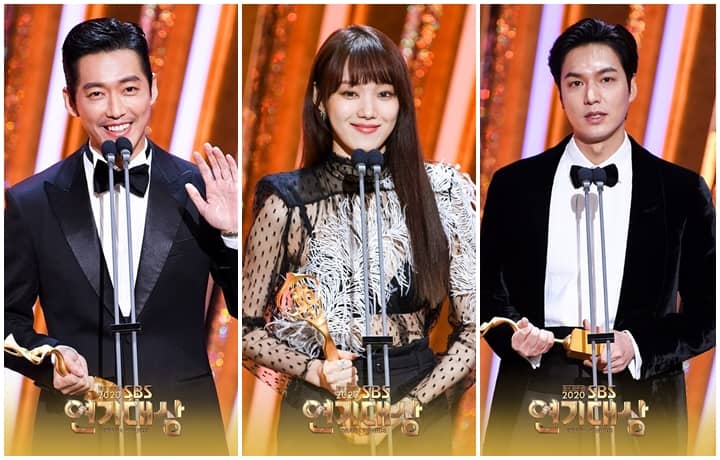 2020 SBS Drama Awards
2020 SBS Drama Awards
Photos from @sbsnow_insta