Yang Yang: China's Ultimate Leading Man
With diverse roles under his belt and a whopping over 52 million followers on Weibo, it's safe to say that Yang Yang is more than just a heartthrob—he's China's ultimate leading man.
Owing to his superbly acted variety of roles, irresistible good looks and undeniable talent, multi-faceted actor Yang Yang won over the hearts of millions and continues to enjoy widespread popularity not only in China but also overseas.
Yang Yang's stellar entertainment resumé consist of high profile as well as successful movies and TV dramas such as The Lost Tomb, The Whirlwind Girl, Love 020, The King's Avatar and Once Upon A Time.
He is consistently ranked as one of the most powerful stars from 2017-2020 under Forbes China Celebrity 100, hitting a peak of 5th spot in 2017. He was also listed in 2018 as part of the Forbes China 30 under 30 list.
Outside of China, Yang Yang earned scores of international fans with his breakthrough project Love 020 as Xiao Nai, a college student and gaming expert who falls in love with a computer genius (Zheng Shuang) and gets her as a wife in an online game to participate in a couple competition within the game.
To know more about the 29-year-old actor, Metro.Style listed some interesting facts about the beloved actor.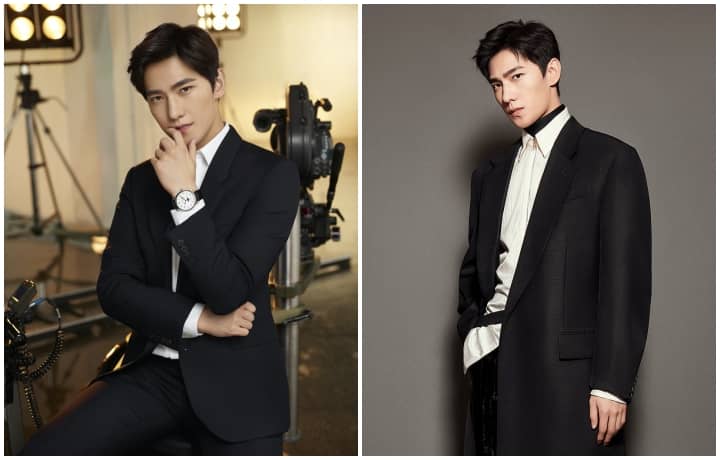 Yang Yang
Yang Yang
Here are also some Yang Yang dramas to feast on and binge-watch to get to know him better:
Love 020. This 2016 drama deserves to be on top of the Yang Yang essential viewing list mainly because Love 020 is considered to be his breakthrough mainstream project. It tells the story of two people who got together first as a couple in an online role-playing game before falling in love offline. It is one of the most-watched Chinese modern dramas garnering over 25 billion views online.
The Lost Tomb. Catch Yang Yang as an action hero in this drama as a skilled and mysterious character often hired as an assistant in grave-robbing assignments. This was based on the internet novel Daomu Biji. His co-stars include Li Yifeng, Tiffany Tang, Liu Tianzuo, Ken Chang and Wei Wei.
The King's Avatar. The 2019 live action adaptation of a web novel, The King's Avatar showcases Yang Yang's versatility who showcased both his glam and goofy sides in this drama. He plays Ye Xiu, a former captain of an e-Sports team who must pose and reinvent as an internet café manager to reclaim his position as one of the four master tacticians. It was a commercial success attracting more than 1 billion views on Tencent Video and over 10 million views on international viewing platforms. A sequel is currently in the works.
Whirlwind Girl.
In the mood for a rom-com with Yang Yang? The drama revolves around an orphaned girl (Hu Bing Qing) who found herself competing in professional taekwondo. As she journeys to victory, she meets various people along the way including a seemingly aloof but compassionate athlete (Yang Yang).
The Dream of Red Mansions.
Yang Yang's debut drama at 17, The Dream of Red Mansions is a TV adaptation of the classic novel Dream of the Red Chamber— billed as one of the greatest novels in Chinese history. It tells the story of a young man's romance amid his family's struggle for power, wealth and influence.
Set a date with Yang Yang and watch his dramas and movies that are streaming and available now on Netflix, iQiyi, WeTV and Rakuten Viki. And remember: if you do fall in love with him, we get it, girl!